Interactive drift videos are all the rage, and the latest entry from Formula Drift driver Michael Essa gives you an immersive experience. Check out this Michael Essa follow along in all it's 360 degree glory, and see what it's like to ride along in a tandem drift. This drift video perfectly captures what it's like to ride along with drift champion Michael Essa during the Seattle round in Formula Drift.
It's been a while since we've seen an update from the former champ, but this latest video is simply awesome. Check out the Michael Essa follow along video by using your mouse to control the direction and view inside the cockpit. You can also click and drag to check out the drift video action from any angle inside the cockpit.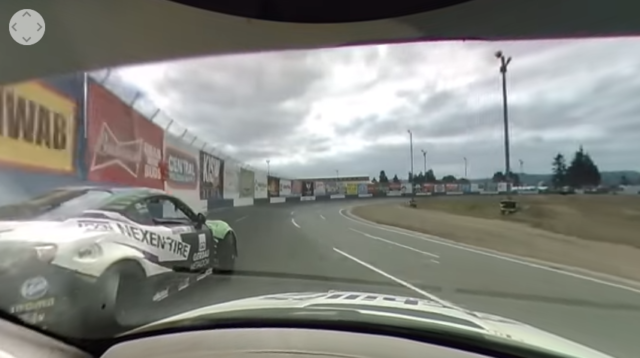 Formula Drift has certainly brought us some incredible drift video footage, and this one is no different. Pitting the very best in the world against each other, Formula Drift is one of the best motorsport series in the world. Michael Essa is one of the previous Formula Drift champions, and his championship BMW is one of the ultimate drift vehicles ever built.
Want more coverage of everything Formula Drift? Check out their website or follow them on Facebook. You'll see some of the best drift videos in the world, piloted by some of the best drivers. There's no better time to be a drift fan, especially if you love drift videos. The technology behind this 360 degree technology puts a new layer of interactive views over an already incredible sport.
Want more drift videos like this Michael Essa follow along one? What do you think about this interactive 360 degree drift video? Subscribe to My Pro Street and give us a like on Facebook to get all the latest in drift videos and automotive news.