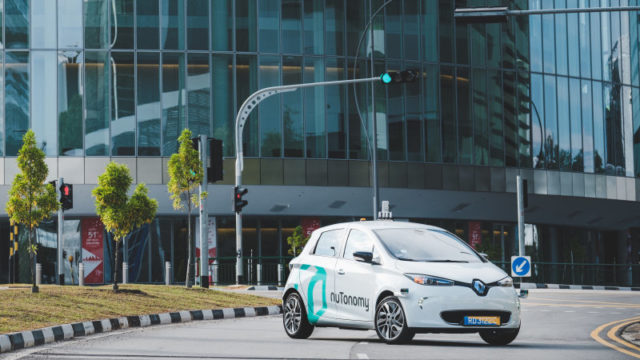 The race to produce the first self driving taxi is officially over, although it's not Uber on the winner podium. In the midst of Uber partnering up with Volvo to produce autonomous taxis, a relative newcomer wound up stealing Uber's thunder. Their self driving fleet is already in service in Singapore, and according to reports, NuTonomy has their aim set on a much larger goal.
Based in Cambridge, MA, NuTonomy has been in the autonomous vehicle business since April. Amazingly enough the company has only been in business for three years, a testament that in technology; the early bird gets the worm.
Unlike Uber, the NuTonomy fleet is comprised primarily of Mitsubishi i-MiEV electric cars. Although the first self driving taxi from NuTonomy will require a human supervisor, it's a remarkable achievement. Customers will be able to summon a self-driving taxi through the use of their app. As part of the initial launch, the first self driving taxi will be giving out free rides to select areas in northern parts of Singapore.
According to NuTonomy, they are looking to launch a complete fleet of self-driving vehicles by the end of 2018. Unlike the first self driving taxi vehicles, this fleet aims to be fully self functional. The Wall Street Journal sent reporters to ride in the autonomous taxi, and initial results were underwhelming. Frequent stops and sudden movements are just a few of the bugs that NuTonomy seems to be working through.
What this does mean is that the bar has been raised on fully autonomous taxis. Uber's self driving fleet of Volvos is set for release later this month, and passengers in the US will need a smoother ride if Uber is to succeed.
What do you think about the first self driving taxi? Would you take one any time soon? Leave us a comment below and let us know! For all the latest in automotive news and updates, follow us on Facebook or subscribe to My Pro Street today.