Formula Drift video highlights are nothing new, but we always love the production value behind them. This is one of the latest drift videos comes to us from MPMedia. Taking place at the Pats Acres Racing Complex, it highlights various professional drifters having a bit of fun after Round 5 in Seattle.
If you've got a favorite Formula Drift driver, this highlight reel has got something for you. All of the usual suspects make an appearance, having fun and slaying tires.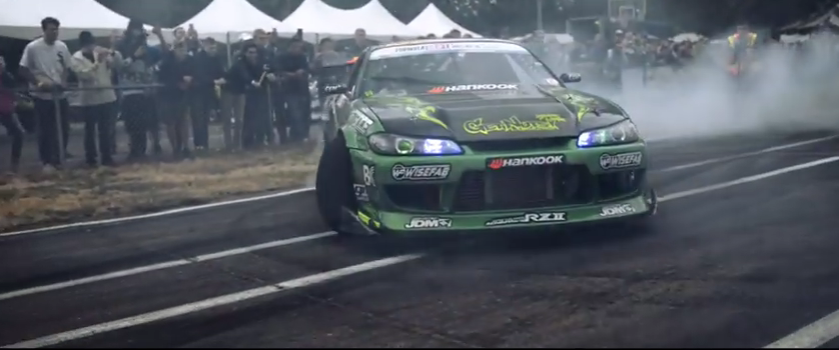 Formula Drift Seattle at Evergreen Speedway will give way towards the championship. Formula Drift has narrowed down the field to the Top 16, preparing for the epic final of the 2016 Formula Drift season.
The final at Formula DRIFT Seattle saw Odi Bakchis best Chris Forsberg after a few uncharacteristic mistakes by the former champ. Ken Gushi followed up with a third place finish, with Formula Drift driver Matt Coffman rounding out the top four.
Odi Bakchis squared off against Fredric Aasbo to get a leg up in Seattle. There was quite a bit of controversy as well in Seattle, with 10 total One More Time battles. It's a trend we'd like to see less of in upcoming Formula DRIFT events to be honest.
Formula Drift Seattle saw a few firsts, notably Matt Coffman's first final four finish. After the event, Forsberg still holds the slight lead in championship points.
After the event the local speedway at Pats Acres Racing Complex was just as entertaining if not more than the actual event. The production value in this drift video makes the Pats Acres Racing track that much more sexy.
Whether you are a casual drift fan, or love Formula DRIFT this video has an incredible amount of production value. Make sure to head over to MPMedia's Youtube account to watch more epic drift videos.
Want the latest drift videos and automotive news? Make sure to subscribe to My Pro Street for all the recent news, updates and all the racing videos you could ever want.