Gameplay footage has been one of the biggest draws at the 2016 Electronic Entertainment Expo, and Sony didn't disappoint. Dropping their Gran Turismo Sport gameplay footage just a day after Forza Horizon 3, Playstation has stolen the thunder back from the upstart competition.
The nine minute video goes fairly deep into the robust graphics and stunning frame rate at the heart of GT Sport. The Gran Turismo Sport gameplay footage shows off a variety of vehicles, and the camera replay is visually stunning. Simply put, Polyphony Digital has outdone themselves with the new level of detail that's evident in this new gameplay footage.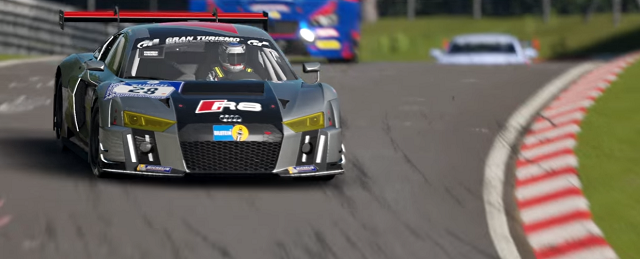 The footage of Gran Turismo Sport at the 2016 E3 show has quite a few clues to dig through. You'll notice quite a few of the historic race tracks and legendary locations you've come to grow and love. Out of the Gran Turismo Sport gameplay footage however, there's just a few seconds of in car footage, which is a bit of a downer.
Still there's lots to drool over, from the various layouts to the vehicle showroom, replay modes and much more. Of course the new photograph mode in Gran Turismo Sport is also shown, and it looks every bit as incredible as we've seen so far.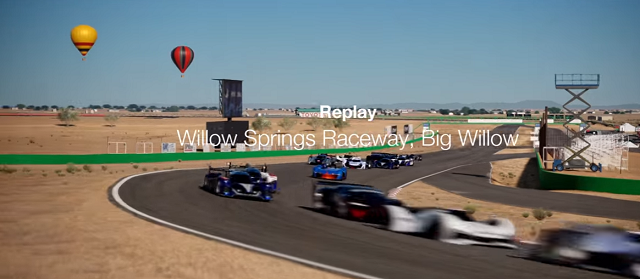 With so much in the way of visual graphics and power, the Gran Turismo Sport gameplay footage really shows off what the Playstation can do. Gran Turismo takes photo-realistic graphics and combined with stunning visual and lighting effects brings this masterpiece to life.
Could this game be the best yet? Better than rivals across the way in Forza Motorsport 6 or Horizon 3? Our money says so. Unfortunately the one thing we don't get in this Gran Turismo Sport gameplay footage is additional camera viewpoints while you are actually racing. The only thing we get in this video is the front bumper cam and of course the replay cam, but we're willing to bet that the rest of it looks as good, if not better.
Now if Gran Turismo creator Kazunori Yamauchi could just improve the sound, we could very well be looking at the best racing game made yet. What do you think about the new Gran Turismo Sport gameplay? Excited to get your hands on a copy? Leave us a comment below and let us know!