It's a rare thing when a car comes along that's so incredibly awesome and daring that it just blows you away. While the Mini Vision Next 100 Concept is nothing but a conceptual idea, it offers a glimpse of how passenger cars will be in the near future. To that extent, BMW as the parent company of Mini has been hard at work preparing both the Rolls-Royce concept as well as this one.
BMW looks like they are taking their autonomous technology seriously, which speaks to the ideas behind the all new Mini Vision Next 100 concept and their Rolls Royce concept. This innovative and quirky Mini concept car has got a little bit of everything rolled into it.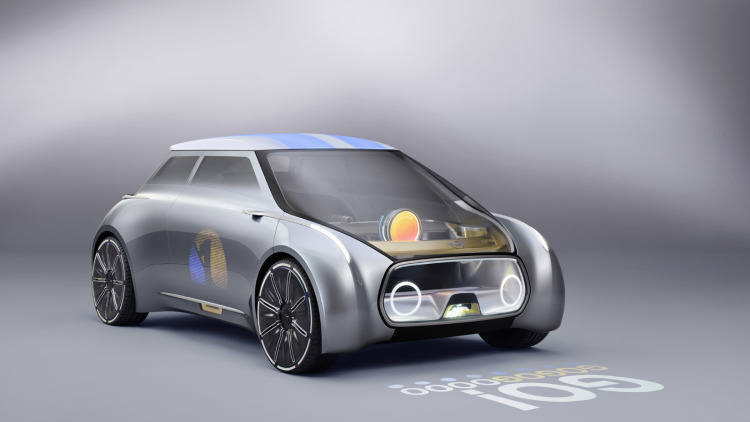 If you haven't already checked out the Rolls Royce Vision Next 100 concept, do so now. Like that upscale luxury model, the Mini Vision Next 100 is also borderline crazy. Unlike the cousin that is the Rolls-Royce Vision 100 however, this Mini concept car is a car for the masses.
How the Mini Vision Next 100 Concept takes technology further
Mini hopes that the Mini Vision Next 100 concept will be a car for everyone in your household. This means from the customized greeting, the pedal and steering wheel layout and much more are all customized to each driver. But that's not all! In fact BMW claims that they'll have the ability to change the car color, interior color and much more through this technology.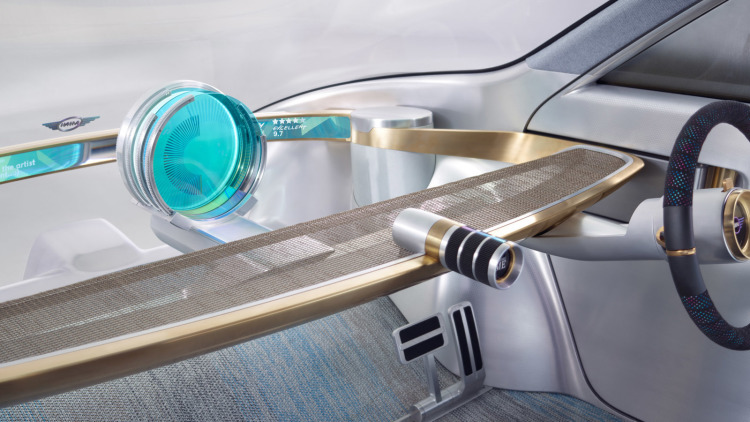 In fact one of the leading experts on the Board of Sales and Marketing Management for BMW went on to explain that BMW already has this identifying technology. Dr. Ian Robertson stated in a recent interview that the car is built to "re-skin" itself on the go from one owner to the next.
This means that your Mini Vision Next 100 will look much more different when your girlfriend or mom goes to drive it. Not only that but the entire concept car lacks any kind of instrumentation whatsoever.
The entire windshield acts as a primary heads up display for the vehicle. Interaction with the Mini Vision Next 100 concept car runs through a single OLED button mounted to the middle of the dashboard. Tony Stark, eat your heart out.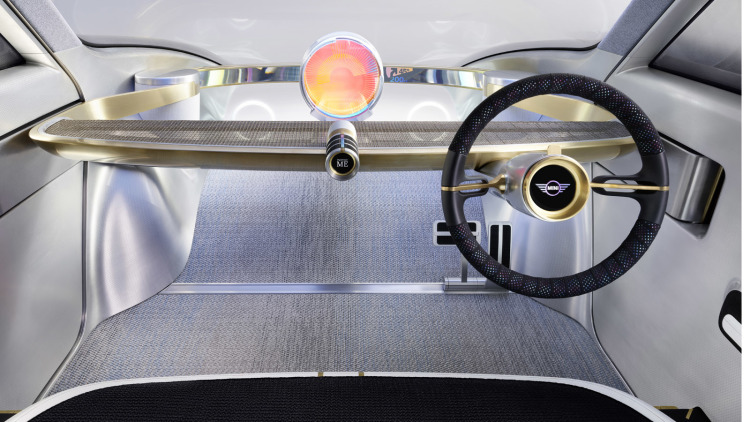 All of the high end BMW tech packed into the Mini Vision Next 100 concept speaks to the direction that automobiles are headed for. No matter what car you drive, chances are you'll find yourself in a technological masterpiece like this Mini Vision Next 100 concept car sometime in the very near future.
Want to learn more about the Mini Vision Next 100 concept or the Rolls-Royce concept? Subscribe to My Pro Street to get all the latest in tech tips, DIY articles and automotive news.