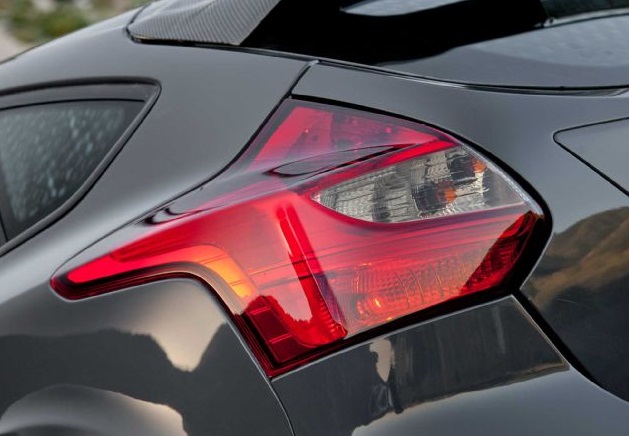 The Ford Focus has been an extremely successful addition to Ford's stable. Known for it's sporty performance and stunning good looks, there are many ways to upgrade your Focus. Today I'll be showing you how to install a set of Ford Focus taillights. Specifically the units we'll be installing today is a set of Spyder tail lights. These are part number for these smoked taillights is TL-FD6-300-CLSM.
These Spyder taillights are made to fit all 2012-2015 Ford Focus hatchbacks. Today's test vehicle is a black 2014 Ford Focus Sport, and I'll be showing you how to handle the install step by step. Before you begin our guide, make sure you have some basic hand tools, including a 8mm socket, 10mm socket and a set of needle nose pliers.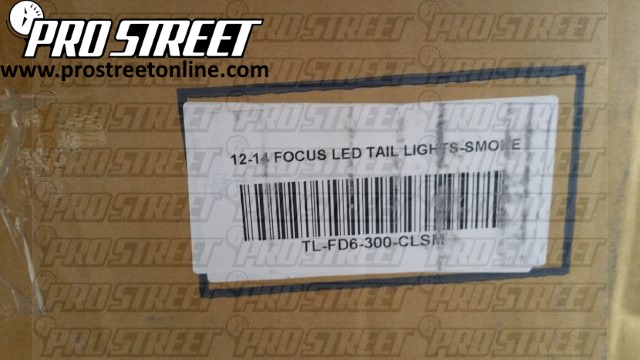 Before you begin this guide on installing a set of aftermarket Ford Focus taillights, it's a good idea to disconnect your battery. This will prevent the chance of any electrical accident or you running the risk of blowing any fuses.
Removing your Ford Focus taillights
When you have your battery disconnected, you are ready to begin. Open your trunk or rear hatch, and look in the trunk for the removable panels shown below.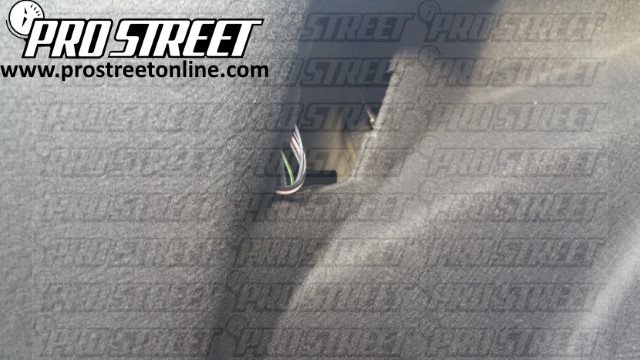 The image shown above is the driver side, but the passenger side is exactly the same. To remove this panel, simply reach in and push to release it. The panel should just pop off cleanly, giving you access to the long plastic connectors that secure your tail lights to the Focus.
Reach in and loosen the long plastic retaining clips. You do this by inserting your needle nose pliers and carefully twisting these clips loose. Once they are loosened you should be able to untwist to remove and free your stock tail lights. There's two plastic pins that screw into your factory rear tail lamps.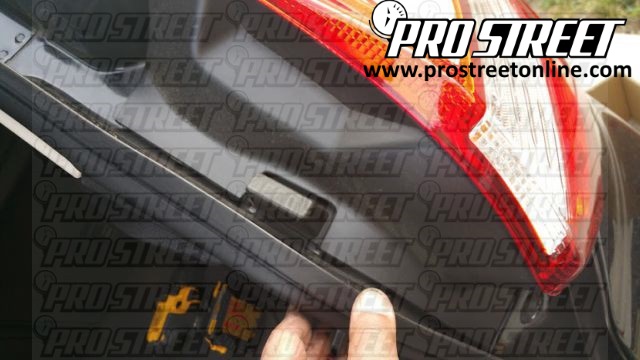 Once you've got the factory Ford Focus taillights loosened, you can begin removing it. Shown is the passenger side tail lamp. When you remove the plastic tabs on the passenger side, make sure to take care not to drop them down into your rear paneling. Because the factory Ford Focus subwoofer is mounted into your rear passenger side location, complications can arise if you drop any of them.
Because the taillights are secured by two of the posts, and one single metal pop rivet up front, you should be able to wiggle the lamps loose. Once you have the rear part of the Ford Focus taillights wiggled free, you can gently pull off the front of the lamp.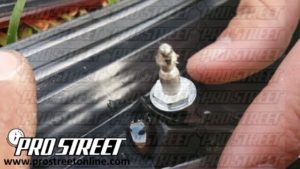 Shown to the left is the metal pop tab. This simply "pops" the factory tail lamps into place, and it's important because you are going to have to remove and install your factory metal pin. More on that later as we begin to install our Ford Focus taillights. First however, let's go over some of the bad parts of these Spyder Ford Focus taillights.
Problems we noticed with the Ford Focus taillights
We'll be the first to tell you that Spyder is a good company that sells great looking products that can help you spruce up the appearance of any ride. We've been dealers of theirs for over a decade now, but these Spyder Ford Focus taillights have got some issues.
Here's a quick rundown of some of the problems we encountered. We put this here in hopes that Spyder will correct the issue and Ford Focus owners will know what to do. We've done this so that it doesn't detract from the overall How To guide too much.
Focus tail lights won't sit flush – There's a problem with the front of these tail lamps. They won't sit flush and part of the problem is the length of the metal pin that comes with the aftermarket Ford Focus taillights.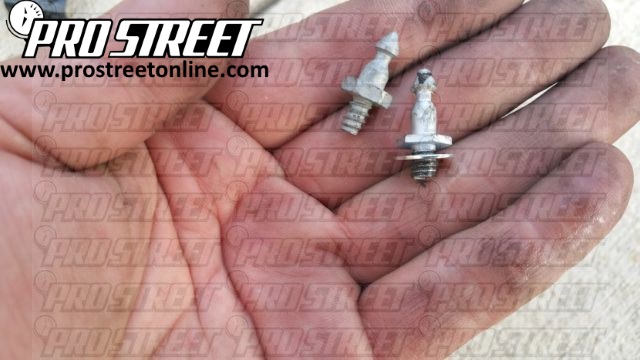 Shown above is two different metal posts for your Ford Focus taillights. The one of the left is the factory unit. The one on the right is the one that came with the Spyder tail lights. It's a tad hard to see in this image, but you'll notice that the Spyder metal post is longer than the factory one.
What this does is pushes up the front of the Ford Focus taillights. It creates a gap between the body line and the tail lamp itself. This is unsightly and doesn't make the car look good at all. To remedy this issue, we'll be swapping the metal posts in your Ford Focus taillights.
Installing your Ford Focus taillights
Now that your factory units have been removed, you must carefully unscrew the metal posts supplied in the Spyder tail lights. Do this slowly so that you don't damage your new lights. Once you have them removed, you can begin screwing in your factory metal post and use plastic cement or adhesive.
Although the factory metal post should screw right in, we decided to use plastic cement to make sure it stayed in place.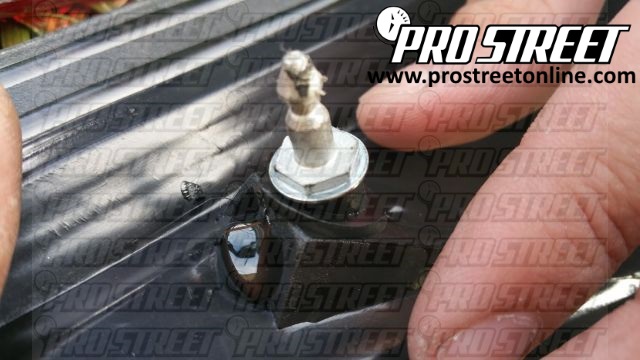 Carefully remove this metal post in your Spyder tail lamps, and then install your factory unit.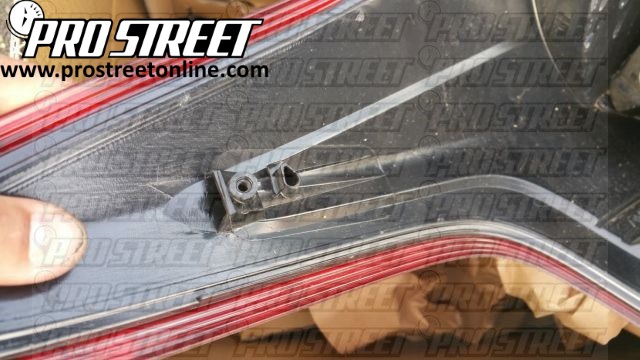 Once the factory metal post is screwed in, apply a thin layer of plastic cement or adhesive and allow it to cure.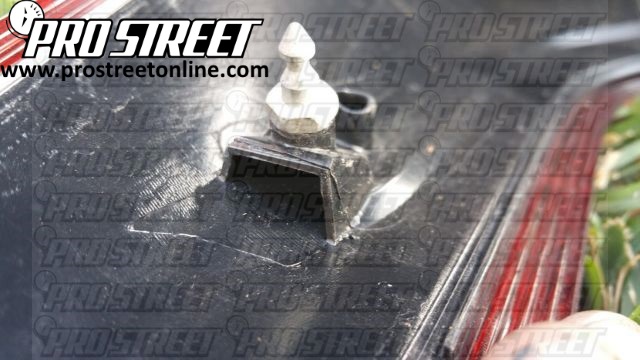 Here is a shot of the factory metal post installed correctly. Compare this against the metal posts supplied by Spyder, and you'll see just how much difference there really is.
Now that the front or forward metal post in your Ford Focus taillights is taken care of, you can begin installing them. Remove the factory driver side tail lamp and unplug the main harness.
Now is a good time to mount the LED ballast that's supplied by Spyder. This unit comes with a strip of double sided tape to securely mount it to your chassis. Do not mount to your tail lamp, but instead carefully clean off the flat section shown above and mount the LED ballasts.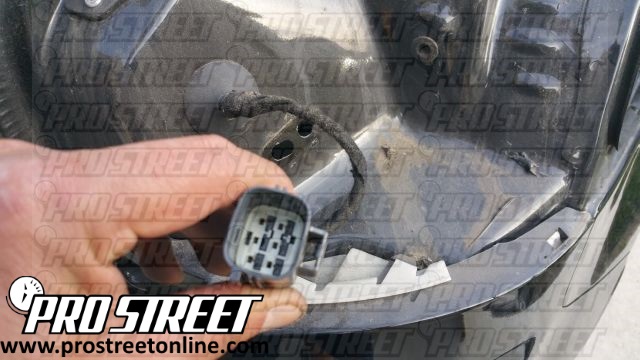 Now you can take your Spyder tail lamps, and reconnect the main harness. Then plug the LED ballast into the two wires that are coming out of the housing.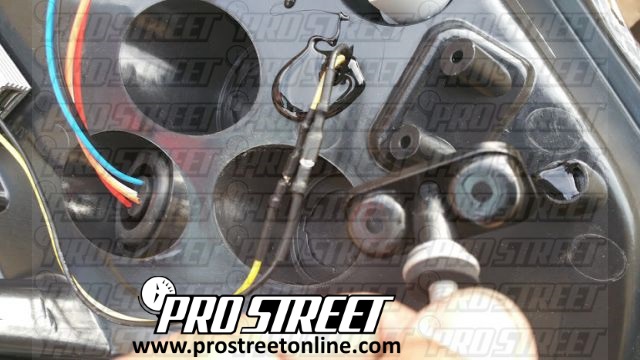 Now it's a good time to go through your Spyder Ford Focus taillights. There are a pair of plastic mounting tabs that screw into your tail lamp assembly. These tabs will recreate the metal posts that mount your tail lights into the chassis.
Mount these tabs now and screw them into place using a screwdriver. Spyder supplies all the hardware required for this step, so make sure to take your time. Once you have both of the mounting tabs screwed into place, your new Ford Focus taillights are ready to install.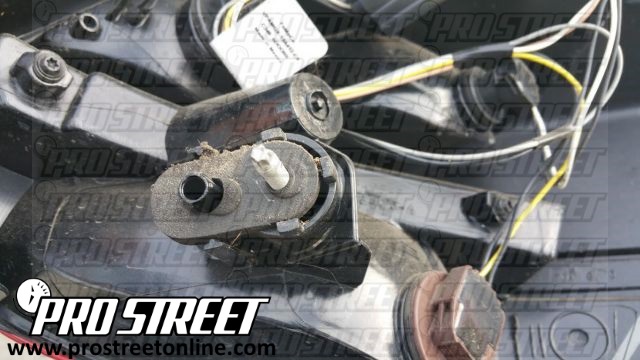 Make sure to reference your old factory Focus tail lamps to ensure that you have the new plastic tabs orientated correctly. Once you've confirmed this, you can go ahead and screw them in place. There's the first tab ( shown above ) that uses two screws that are parallel with each other.
The next tab is the lower mount, and this one is slightly trickier. Again make sure that you reference your factory lamp to make sure it's lining up the right way.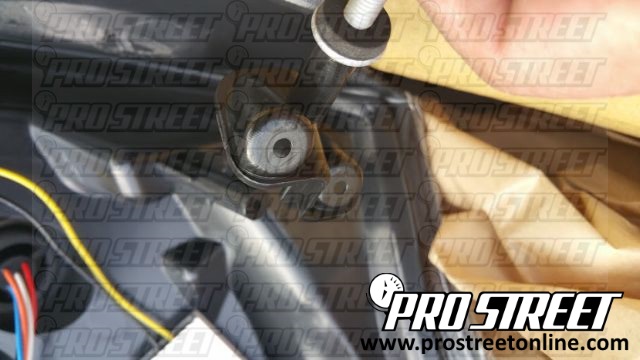 Here's a look at the stepped mounting bracket for the secondary plastic tab. Put the Spyder supplied tabs here and screw them into place so that your new tail lamps are secured.
Begin with the front of the tail lamp first, and pop the rivet into place. Now that's done, you can play around and shift the tail lamp until you get a fit that's close. Unfortunately it appears that our Ford Focus taillights are still not right, even after we've swapped the front metal posts.
There's still quite a bit of gap between the body line and the tail lamp. For illustration you can take a look at the image below to see just how the Ford Focus taillights don't fit.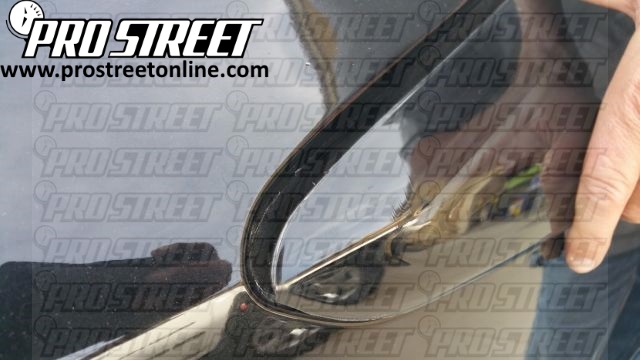 You can alleviate this problem, and eat up some of the front gap by spacing out the rear of the Ford Focus taillights.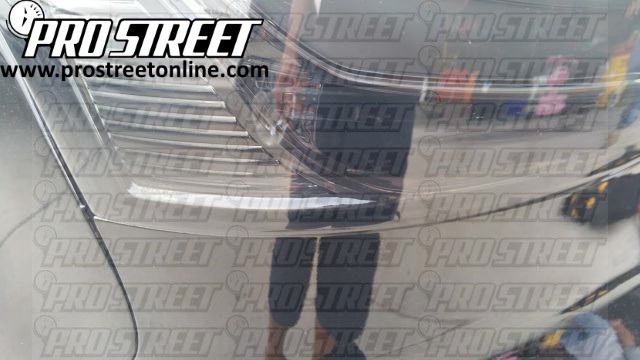 Shift back on the bottom of the tail lamp assembly. You can help eliminate some of the ugly gap at the front, but without a redesigned tail light it's not going to fit just right.
You should now have successfully completed your Ford Focus taillights install.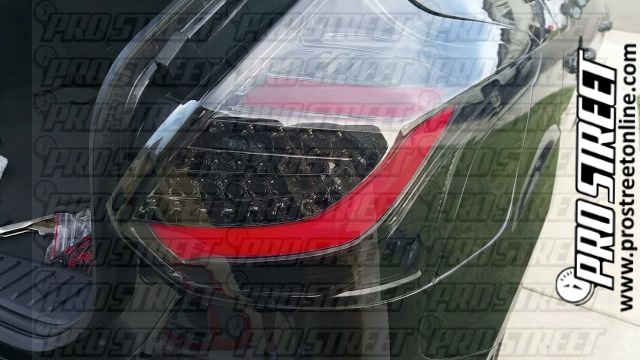 Have any questions about our guide on installing Ford Focus taillights? Leave us a comment below and let us know! Want more DIY articles and How To tips on your Ford Focus? Subscribe to My Pro Street to get all the latest.