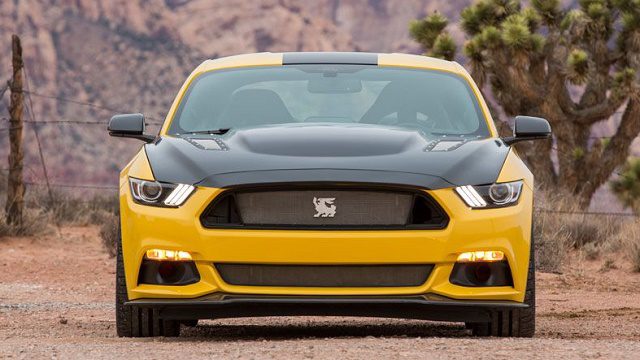 Carroll Shelby is a name steeped in tradition, and one that's recently been celebrated in the Ford Mustang GT350. The incredible flat-plane crank engine is not the only incredible technological feat in the Mustang. The GT350's sky high 8200 rpm redline and 526 horsepower is a force to be reckoned with, but for those who want more, the 2016 Shelby Terlingua Mustang is here.
The Shelby Terlingua Mustang raises the stakes to compete against the likes of the all new 707 horsepower Hellcat. For those who have no idea what the Shelby Terlingua Mustang is, it's a throwback to when Shelby American raced under the Terlingua Racing Team banner in 1967.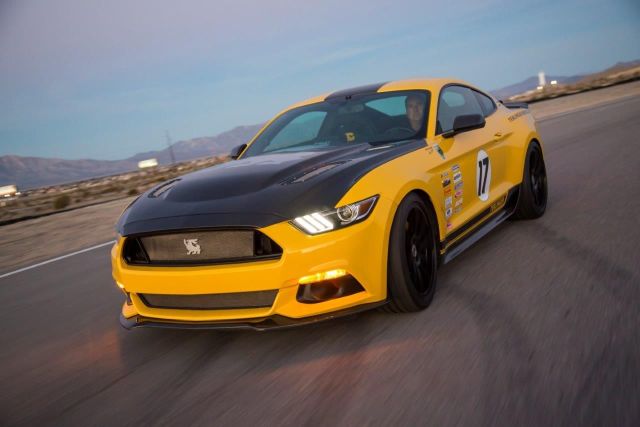 The Shelby Terlingua Mustang gets it's name from a small town in Texas where Shelby himself owns a ranch. This iconic Mustang gets the rest of it's incredible performance from the legacy Carroll Shelby left behind.
Backed by a supercharged GT V8 engine, the Shelby Terlingua Mustang is ready to attack the track. It combines several of the styling aspects found in the Terlingua that Ford built in 2007. That early model was a superhcarged 375 horsepower V6, and the 2016 model raises the stakes to the tune of 750 horsepower.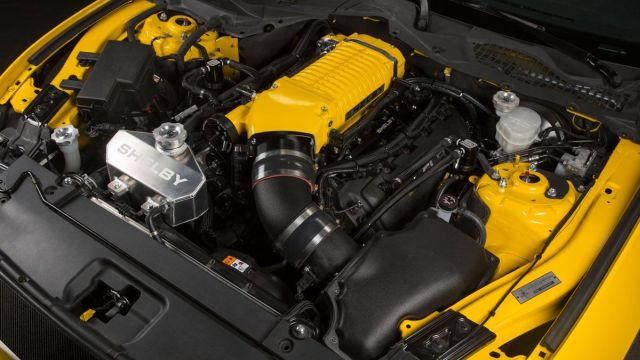 The 2016 Shelby Terlingua Mustang sprints from 0-60 in less than 3.5 seconds and sports several throwback styling features. The new Terlingua will carry on the familiar yellow jacket paint job with carbon fiber hood and racing stripes.
Up front the aggressive fascia to the Terlingua Shelby Mustang includes a custom front splitter and upgraded Weld Racing wheels. At each corner behind the Weld rims, the Shelby Terlingua Mustang sports a set of Brembo 6 piston calipers and Eibach adjustable front struts.
Inside the Shelby Terlingua Mustang, a set of custom stitched bucket seats and carbon fiber accents welcome the driver to the cockpit. The Shelby also includes a nameplate identifying the limited edition Shelby Terlingua Mustang. There will only be 50 of the Terlingua Shelby Mustang produced here in the US. The price of the American supercar will start at $65,999, and that doesn't include the cost of the base Mustang GT.
Want to learn more about the Terlingua? Subscribe to My Pro Street for all the latest in automotive news and tech tips.