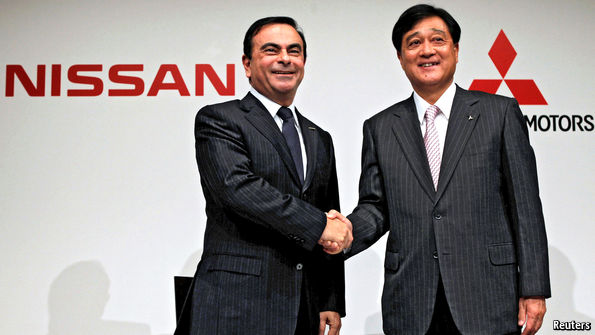 In a shocking move that could change the automotive market for good, Nissan acquired over 34% of the total shares in Mitsubishi. The move means that as Nissan acquires Mitsubishi controlling stake, they are now the biggest shareholder of the troubled Japanese automaker.
As Nissan acquires Mitsubishi, it gives hope to Mitsubishi US dealers. Mitsubishi had been troubled by a multitude of internal company scandals, most recent being diesel mileage allegations. Nissan spent over 2.2 billion dollars to revive Mitsubishi, which gets the automaker out of immediate trouble.
Ryan Gremore, the chairman of Mitsubishi Motors Corp.'s U.S. National Dealer Council's Advisory Board recently stated in a telephone interview that Mitsubishi wasn't going anywhere.
"Anybody that ever said Mitsubishi is not going to make it in the U.S., they can go ahead and rewrite their article,"
While it helps Mitsubishi through one some of their toughest times, it's an extremely bold move by Nissan. Nissan CEO Carlos Ghosn is no stranger to bold moves, having buying majority stake in Nissan several years ago to forge Renault-Nissan.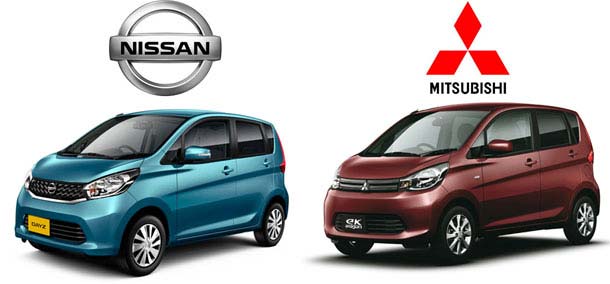 The acquisition makes the rich even richer in the global auto industry. Mitsubishi Motors now becomes part of the Nissan fold, and looks to make a bigger impact in the coming years. Having sold just 95,342 vehicles in 2015, with another controversy looming, this was a move Mitsubishi needed.
Nissan acquires Mitsubishi during one of the most turbulent times any automaker has experienced in the US. Mitsubishi's reputation in America has been in a freefall, ever since they testified to falsifying fuel economy reports since 1991.
This is the second hammer blow since their first cover-up regarding serious defects throughout the 90s and early 2000s. The first scandal rocked Mitsubishi to it's core, leading to several long time executives being shown the door. It's commonly known as the crankwalk scandal to most Mitsubishi fans, and one that's led to the retirement of the Evolution.
Nissan Acquires Mitsubishi – What it means
Strength in numbers – Nissan gets a strong SUV segment, especially in Asian markets where Nissan sales have been weak.
More performance – The inclusion of the legendary Mitsubishi AWD technology and the Evolution Lancer. Coupled with the Nissan R35 and their electric racing platform the Zeod, could this mean a new Evolution is coming?
Want to learn more about the acquisition or what the development will do to the US market? As Nissan acquires Mitsubishi controlling stake, there's a big shift in the automotive world ahead. Only time will tell if Nissan's bid to rescue Mitsubishi is going to be a successful one or not.