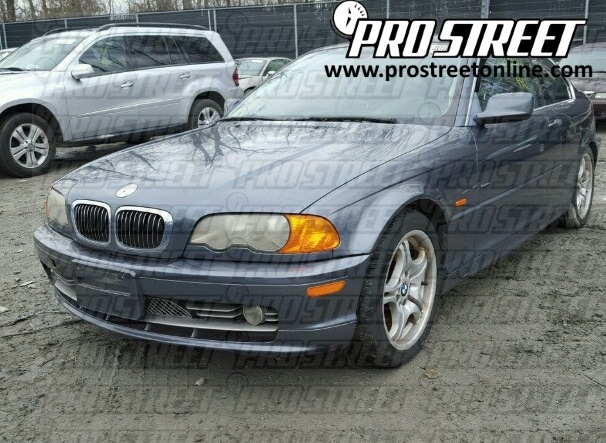 Your BMW 330 front brakes are a vital part of your vehicle safety. The brakes on your BMW are wear items and over time you'll need to service them. As your front brakes wear down, you'll hear a scraping or screeching noise as you apply your BMW brakes. This sound will become louder and can even cause vibration in your pedals if you don't service your BMW 330 front brakes.
Of course when your BMW brake pads wear down, one of the earliest signs of trouble is your BMW brake wear light. When you see your brake light turn on in your BMW 330 instrument cluster, it's time to get to work. Today I'll be showing you how to replace your BMW 330  front brakes in a 2001 BMW 3 series.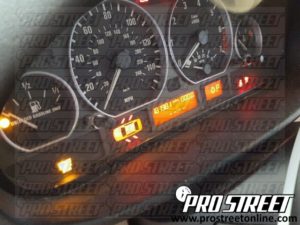 Before you begin working on your BMW 330 front brakes, you'll need to raise and secure your 3 series.
Use an automotive jack to raise the front of your BMW, and chock the rear wheels properly. Whenever you are working on your vehicle, you'll need to adhere to the right level of safety.
Symptoms of bad BMW 330 front brakes
Shuddering or shaking front wheels
Vibration through steering wheel
Scraping noise
Screeching brake noise
Replace BMW 330 front brakes
Raise the front of your BMW 3 series, and secure it with wheel chocks and jack stands. Now you can remove the front wheels by removing the wheel studs. Your BMW 330 doesn't have lug nuts, but instead uses studs which makes reinstalling your wheels a process that you'll need to be careful.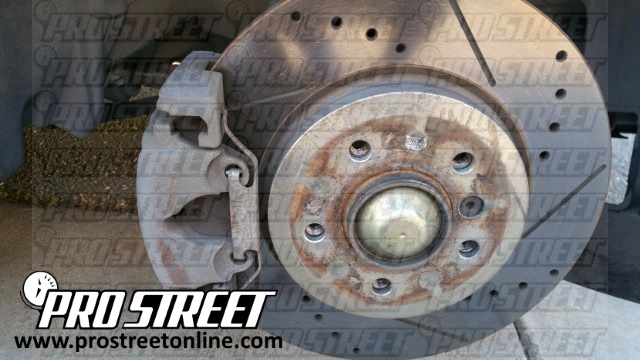 Now that you've got the wheels removed, you must remove the BMW bridge caliper bolts. These bolts are on the back side of the caliper, and you'll need to remove both.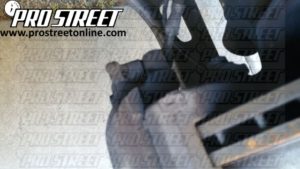 If you are changing the rotors and the pads, you can simply remove the BMW brake caliper all together.
When changing just your BMW 330 front brakes or the pads, you can stick to simply removing the bridge bolts. Once you've got these bolts removed, you can swing up and pull off the brake bridge.
From here you can remove the old brake pads and install the new ones. Make sure to use any anti-squeal grease that may have come with your BMW brake pads.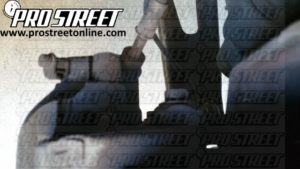 Now if you are changing the brake rotors on your BMW 330 front brakes, you must remove the entire caliper assembly. This can be done by removing the remaining two bolts that run through the back of your hub.
Once you have the new brake rotors installed on your BMW 330 front brakes, you can proceed with installing the new pads. Make sure to slide the caliper bridge back and secure by tightening the bolts.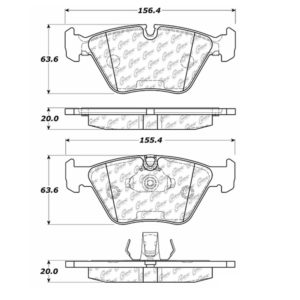 Reinstall your wheels CAREFULLY, you won't want to cross thread the lug bolts. Once you have the front wheels re-installed, lower the vehicle and torque your front BMW wheels properly. You now know how to change the BMW 330 front brakes.
The dimensions for your BMW front brake pads are shown in the part number image above. These pads will also fit :
330Ci 2001-2006
330i 2001-2005
330xi 2001-2005
X3 2004-2011
Z4 2006-2008
Make sure to shop our collection of brake parts at Pro Street Online. Have any questions regarding this DIY tutorial? Leave them for us below!