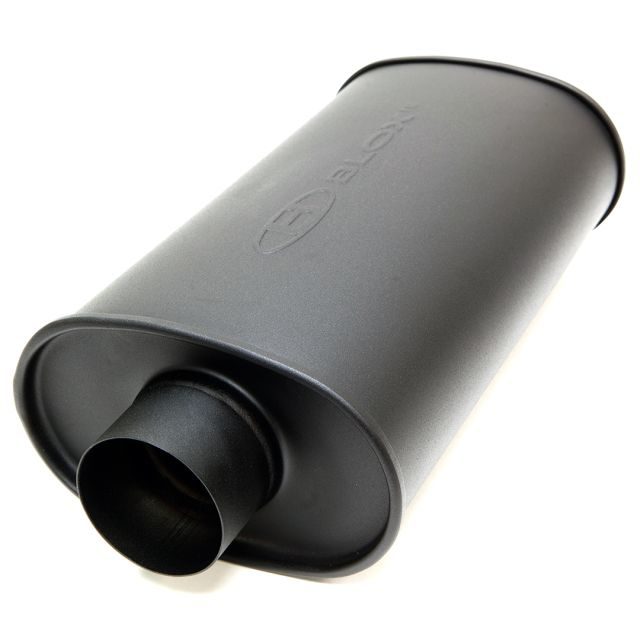 Just in time for the racing season, BLOX has just announced their new lineup of exhaust mufflers. The BLOX Sport SL mufflers are perfect for modification on a budget, or welding together your own exhaust system. This continues the long standing tradition of quality and affordability that BLOX Racing has been known for.
Increasing your exhaust flow is a fundamental part of upgrading your engine performance. Eliminating exhaust backpressure by welding on a BLOX Sport SL muffler allows your engine to breathe at high RPM. This kind of modification is perfect for high speed engine performance and an excellent choice for VTEC engines.
BLOX Sport SL Muffler Specifications
Perfect for naturally aspirated Hondas or turbo VTEC engine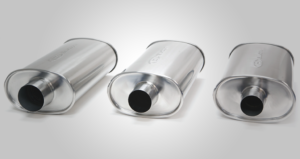 swaps, these high quality Sport SL mufflers give you a lot of bang for your buck performance. Available in silver finish as well as stealthy matte black, the BLOX Sport SL mufflers come in a variety of piping diameters.
Each BLOX Sport SL Muffler is made from T304 stainless steel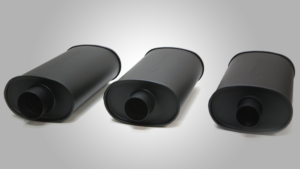 piping, and features cores that are manufactured from T409 stainless steel.
This high quality finish and design allows each BLOX Sport SL exhaust to withstand temperatures up to 800º F.
With a low compact form factor, the Sport SL exhaust muffler is perfect for any project car. You can easily weld together your own catback or turboback system, whether you own a Honda or not.
All of these new BLOX Sport SL mufflers are universal fit and made for any vehicle application. When upgrading your exhaust system make sure that you keep your emissions equipment intact, like your catalytic converter to ensure your car is street legal.
Want to learn more? Head over to our online store and check out what BLOX Racing has to offer. If you are located in Northern California, don't forget to gear up for the upcoming BLOX Evolution car show either! Follow and subscribe to My Pro Street to get all the latest in tech tips, automotive news and DIY articles.