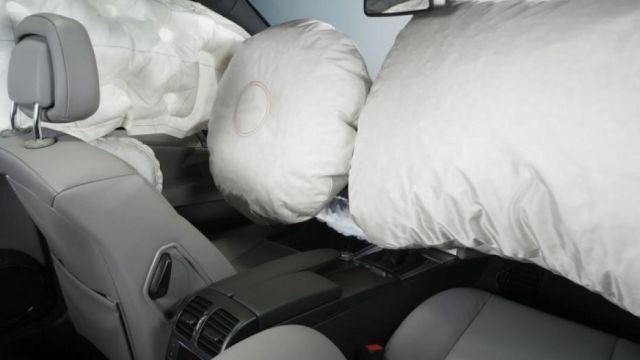 It's been a horrible year as far as airbag safety is concerned, and it's only gotten worse. According to the AP, there's nearly 4 million vehicles affected by a new Nissan airbag recall. This recall is unrelated to the Takata airbag recall, which is another whole fail of epic proportions. That means it's almost 4 million Nissans on top of the overwhelming number of vehicles with the deadly Takata airbag.
The new Nissan airbag recall revolves around a faulty switch that could cause the passenger air bag and even seat belts to fail. The sensor switch that senses whether or not a passenger is seated in the vehicle is defective. The defective units cause the passenger side airbag to not deploy, and what's worse could cause the seat belt to not lock.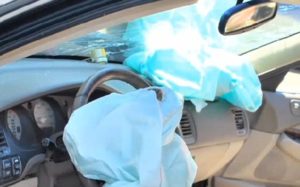 This is Nissan airbag recall is just another serious safety issue that's hit automakers hard in recent years.
Major car manufacturers have been lining up to recall cars with serious airbag defects.
In a statement issued by Nissan North America, the early reports put the affected vehicles around 3.2 million. Although the Nissan airbag recall has been also reported to affect more than 3.8 million. Among the affected vehicles in the latest Nissan airbag recall include the following vehicles below.
Vehicles affected by the Nissan airbag recall
2016-2017 Nissan Maxima
2013-2016 Nissan Altima
2013-2016 Nissan LEAF
2013-2016 Nissan Sentra
2013-2017 Nissan Pathfinder
2014-2016 Nissan NV200
2014-2016 Infiniti QX60 and Q50
2014-2017 Nissan Rogue
2015-2016 Nissan Murano
2013 Infiniti JX35
The Nissan airbag recall will be fixed for free, although according to reports Nissan doesn't know how to fix the problem quickly. The Nissan airbag recall notices have yet to be sent out, although the defective sensor isn't the only Nissan airbag recall. In fact the 2013-2016 Sentras also have a problem with the seat brackets, which could deform over time and cause the airbag to deploy when it should be shut off. The number of affected Sentras is well over 600,000.
If you happen to own a vehicle on the Nissan recall list, make sure to take the proper measures. Check out your Nissan airbag by cross referencing your VIN number at safercar.gov where you can find the Nissan dealer nearest you to take care of this issue.