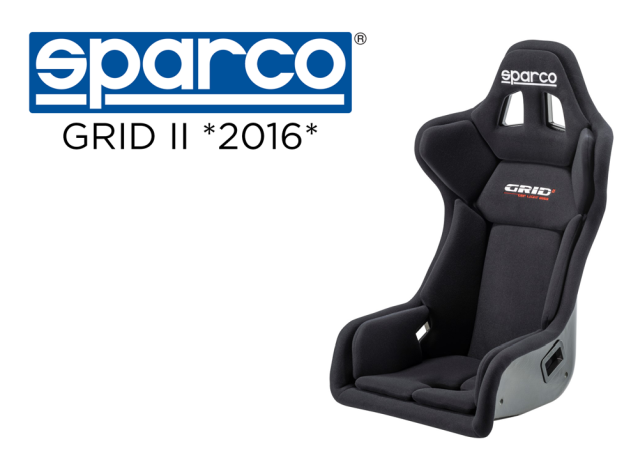 Available now the new Sparco Grid II Competition Racing seats is the newest race seat on the market. The new Sparco Grid seat is the first to use their Lightened Fiberglass Technology. Combining this lightweight material, this new competition racing seat gives you the ultimate blend of performance and weight. Like all of the other Sparco competition race seats, the new Sparco Grid seats are FIA approved.
The new race seat uses an aramadic fiber-reinforced fiberglass molding process that shaves more than 3 lbs from their lightest race seat. This keeps the new Sparco Grid II race seat on the cutting edge of their traditional competition race seat offering.
This new Sparco Grid uses a new shell design, and also features deep bolsters to keep the driver planted. Combined with shoulder bolsters and side support, the new Sparco Grid is one of the best new race seats on the market.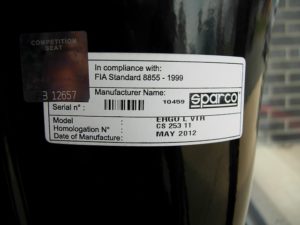 Designed for multiple racing harness layouts, the new Sparco Grid seat comes with removable padding to help keep you comfortable.
Like all Sparco competition racing seats, you can use their innovative side mount seat brackets. Unless you are using a custom seat base however, you'll also need a slider for your race seat as well.
Without the right race seat track set, you may be stuck too close or too far from your steering wheel or pedals. Again if you are intending on using a custom seat base, this won't matter as much.
Features of the new Sparco Grid II
Light-weight fiberglass composite shell

Harness slots that can accommodate a wide range of drivers

Removable/customized padding

Upper cushion is removable to give more room for a head and neck restraint system

Fire retardant fabric
Sparco is a trusted name in racing performance will a full collection of race seats, harnesses and apparel. Keeping your safe and legal at the track, the new Grid II seat will keep you planted and ready to take your place in the winner's circle. Designed to combat driver displacement under heavy lateral maneuvers, the new Sparco Grid seat is the best competition race seat available.
Want to find out where to buy the new race seat? Check it out in our store. If you are looking for the older Sparco Grid seat, it's located here in our online store.