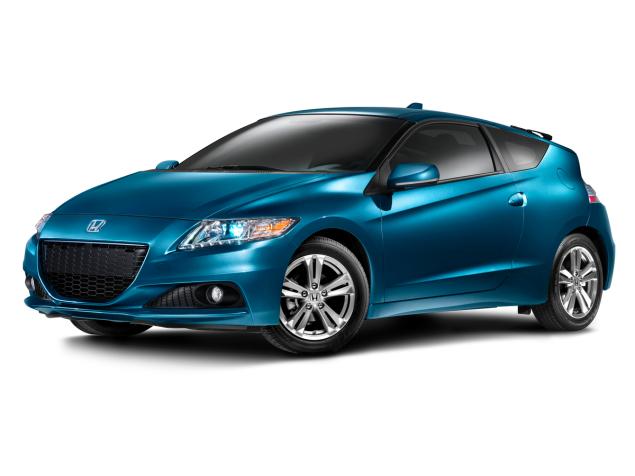 The biggest automotive recall in history involves the Takata airbag, and there's no end in sight. While the initial estimates put the affected vehicles around the 2.5 million range, Time recently reported that the affected Takata airbag vehicles could possibly extend to over 85 million. With over 10 deaths linked to Takata airbag vehicles on US soil, and over 100 injured, the cost of this recall is more than just financial.
Takata airbag recalls have been at the forefront of the news lately, where a teenager in Texas died from the explosive shrapnel that has many too scared to drive their own vehicles. The low speed accident took the life of the 17 year old, where her 2002 Honda Civic airbag erupted. Sharpnel exploded into her neck and ruptured her arteries, causing her to bleed to death.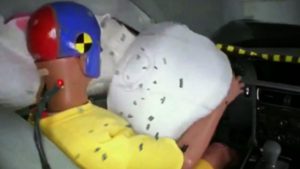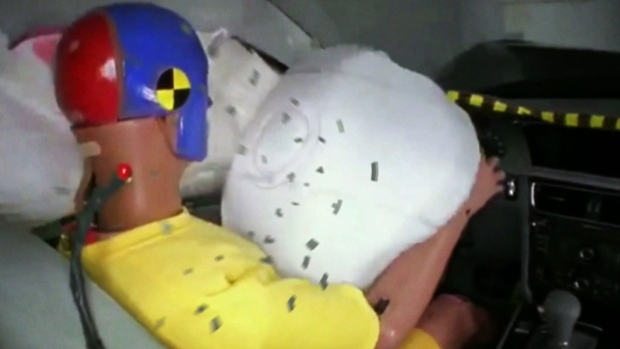 Out of the estimated 24 million Takata airbag vehicles, only 8 million have been repaired with the replacements. The problem stemming from this delay is caused by the lack of production capability and materials.
Are you wondering if your vehicle is one of the many Takata airbag vehicles listed, this comprehensive list can help. If your vehicle does appear on this Takata airbag vehicles listing, you will need to use your VIN number to check for your recall. Your car's airbag must be addressed at safercar.gov where you can find the dealer nearest you to take care of this issue.
List of Takata airbag vehicles
Acura cars up to 2016 are on the list of our Takata airbag vehicles.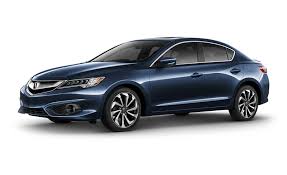 Affected vehicles include the 2016 Acura ILX, and the RDX. Here's the rest of the Acura Takata airbag vehicles below.
2003 Acura 3.2CL
2002-2003 Acura 3.2TL
2013-2016 Acura ILX
2013-2014 Acura ILX Hybrid
2003-2006 Acura MDX
2007-2016 Acura RDX
2005-2012 Acura RL
2009-2014 Acura TL
2010-2013 Acura ZDX
Check at www.recalls.acura.com for more data on the Takata airbag recall.
Audi Takata airbag vehicles
From 2005 to 2013, all of the Audi A3 models were affected leading to their recall.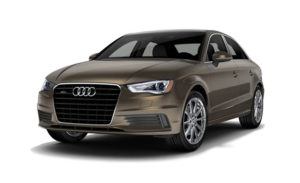 That's not the only vehicle on the list of Takata airbag vehicles.
Other Audi models from 2005 and 2013 are also being recalled.
2005-2013 Audi A3
2006-2009 Audi A4 Cabrio
2010-2011 Audi A5 Cabrio
2009-2012 Audi Q5
BMW Takata airbag vehicles
BMW has more than 40 models that appear on the Takata airbag vehicles list. This also includes their flagship 7 series, which recently had sales stopped due to airbag issues.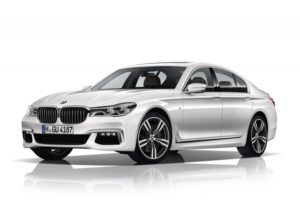 Being one of the most affected brands on the Takata airbag vehicles list, BMW owners should take action to correct their recalled vehicle.
2008-2013 128i
2008-2013 135i
2008-2013 1 Series M
2000 323i
2002-2006 325Ci
2002-2003 325iT
2001-2011 325i
2001-2011 325xi
2002-2003 325xiT
2006-2012 325xiT
2000 328i
2006-2013 328i
2006-2013 328xi
2006-2013 328i xDrive
2001-2011 330i
2001-2011 330xi
2002-2006 330Ci
2006-2013 335i
2006-2013 335xi
2006-2013 335i xDrive
2009-2011 335d
2007-2013 335is
2002-2003 525i
2002-2003 530i
2002-2003 540i
2001-2013 M3
2002-2003 M5
2013-2015 X1 sDrive28i
2013-2015 X1 xDrive28i
2013-2015 X1 xDrive35i
2007-2010 X3 xDrive30i
2003 X5 3.0i
2003 X5 4.4i
2007-2013 X5 xDrive30i
2007-2013 X5 xDrive35i
2007-2013 X5 xDrive48i
2007-2013 X5 xDrive50
2007-2013 X5 M
2009-2013 X5 xDrive35d
2008-2014 X6 xDrive35i
2008-2014 X6 xDrive50i
2008-2014 X6 M
Chevy Takata airbag vehicles
Chevy also includes the Takata airbag vehicles listings, with the 2007 to 2008 Silverado truck affected.
2007-2008 Chevrolet Silverado 2500
2007-2008 Chevrolet Silverado 3500
Chrysler recall vehicles
Chrysler 300 models from the years of 2005 to 2010 are heavily affected by the Takata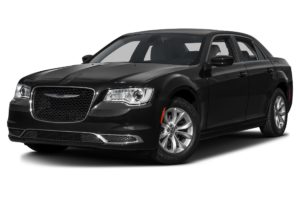 airbag recall.
This includes the 300C as well which also includes some of the other popular Chryslers on the Takata airbag vehicles listing.
2007-2008 Chrysler Aspen
2005-2010 Chrysler 300
2005-2010 Chrysler 300C
2006-2007 Chrysler Crossfire
2005-2010 Chrysler SRT8
Dodge Chargers are one of the biggest vehicles on the Takata airbag vehicles countdown. There's also a few of the RAM trucks and Dodge vans, as shown below.
2008-2010 Dodge Challenger
2006-2010 Dodge Charger
2005-2011 Dodge Dakota
2004-2008 Dodge Durango
2005-2008 Dodge Magnum
2003-2009 Dodge Ram 1500
2003-2009 Dodge Ram 2500
2003-2009 Dodge Ram 3500
2008-2010 Dodge Ram 4500
2008-2010 Dodge Ram 5500
2007-2009 Dodge Sprinter 2500
2007-2009 Dodge Sprinter 3500
Ford Takata airbag vehicles
One of the most notable vehicles on our Takata airbag vehicles includes the all new Ford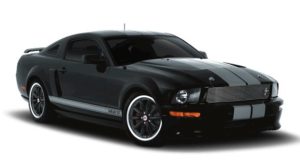 Mustang. For Ford's iconic muscle car built between 2005 and 2014, the airbag recall is a severe issue.
Here's the rest of the Takata airbag vehicles that belong to Ford below.
2004-2006 Ranger
2005-2006 GT
2005-2014 Mustang
There's just a few GMC vehicles on the Takata airbag vehicles list, much like the Chevy counterparts, these truck airbags should be taken care of.
2007-2008 GMC Sierra 2500
2007-2008 GMC Sierra 3500
Honda Takata airbag vehicles
Hondas built as early as 2001 are heavily featured in this Takata airbag vehicles listing. Some of the later models from 2011 to 2015 like the CR-Z are also big time problems for the Japanese auto maker.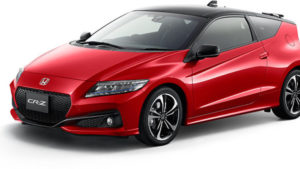 The rest of the Hondas on the Takata airbag vehicles countdown are below.
2001-2007 Accord
2001-2005 Civic
2003-2005 Civic Hybrid
2001-2004 Civic CNG
2002-2011 CR-V
2011-2015 CR-Z
2003-2011 Element
2010-2014 FCX Clarity
2009-2013 Fit
2013-2014 Fit EV
2010-2014 Insight
2002-2004 Odyssey
2003-2008 Pilot
2006-2014 Ridgeline
You can also find out more information on the Honda Takata airbag recall at www.recalls.honda.com and you can also check with your local dealership.
Infiniti Takata airbag vehicles
As part of the increasing number of airbags affected, the Infiniti M35 and M45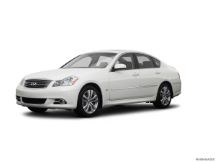 manufactured in 2006 may have the defective airbag.
Finding out about your possibly defective airbag is easy when you check with safercar.gov.
2003-2005 Infiniti FX35
2003-2005 Infiniti FX45
2001 Infiniti I30
2002-2004 Infiniti I35
2006 Infiniti M35
2006 Infiniti M45
2002-2003 Infiniti QX4
Mazda Takata airbag vehicles
The Mazda 6 is at the forefront of the Takata airbag vehicles from Mazda. This includes the Mazdaspeed 6 as well as the RX-8.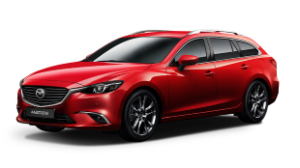 2004-2006 B-Series Truck
2003-2008 Mazda6
2006-2007 Mazda Mazdaspeed6
2004-2005 MPV
2004-2008 RX-8
This is currently the total list from Mazda that includes the Takata recall, but there could be more added.
Mercedes Takata airbag vehicles
Along with Honda and BMW, Mercedes-Benz has a high number of Takata airbag vehicles. With a total of 36 models affected, some of the higher models are also affected such as the SLS AMG.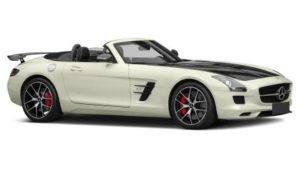 2005 C230 Kompressor
2006-2007 C230
2008-2011 C300
2008-2011 C300 4Matic
2005 C320
2006-2011 C350
2009-2011 Mercedes-Benz C63 AMG
2010-2011 E350
2010-2011 E350 4Matic
2011 E350 Cabriolet
2010-2011 E550
2010-2011 E550 4Matic
2011 E550 Cabriolet
2010-2011 E63 AMG
2009-2010 GL320 BlueTec 4Matic
2011-2012 GL350 BlueTec 4Matic
2009-2012 GL450 4Matic
2009-2012 GL550 4Matic
2010-2012 GLK350
2010-2012 GLK350 4Matic
2009-2010 ML320 BlueTec 4Matic
2009-2011 ML350
2009-2011 ML350 4Matic
2010-2011 ML450 4Matic Hybrid
2009-2011 ML550 4Matic
2009-2011 ML63 AMG
2007-2008 SLK280
2007-2008 SLK350
2007-2008 SLK55 AMG
2011-2014 SLS AMG
2012 SLS AMG Cabriolet
2013-2014 SLS AMG GT
2009-2010 R320 CDI 4Matic
2009-2010 R320 CDI 4Matic
2009-2012 R350 4Matic
2011-2012 R350 BlueTec 4Matic
Mitsubishi Takata airbag vehicles
Early models of the now discontinued Mitsubishi Lancer Evolution are also included in the Takata recall.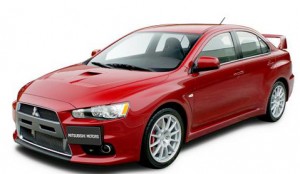 Some of the other Mitsubishi Takata airbag vehicles also include the Raider.
2004-2006 Lancer
2004-2006 Lancer Evolution
2004 Lancer Sportback
2006-2009 Mitsubishi Raider
Nissan Takata airbag vehicles
Nissan has a few entries as well on the Takata airbag vehicles list. These include the Maxima and the Pathfinder.
When checking for the possibility of your Nissan on the airbag vehicles listing, you need to check with your VIN number.
2001-2003 Nissan Maxima
2002-2006 Nissan Sentra
2002-2004 Nissan Pathfinder
Pontiac airbag recall
Pontiac had just one vehicle on the list, and that's the Vibe. Affected models can be addressed through your local Pontiac dealership.
2003-2008 Pontiac Vibe
Saab Takata airbag vehicles
Saabs from 2003 onward included the 3 of their most popular models.
2005 Saab 9-2x
2003-2011 Saab 9-3
2010-2011 Saab 9-5
Saturn Takata airbag vehicles
Much like Pontiac air bag recalls, Saturn had just one vehicle affected by the recall. This is the Saturn Astra built between 2008 and 2009.
2008-2009 Saturn Astra
Subaru Takata airbag vehicles
Outbacks and Impreza Subaru models are also included in the airbag recall. These Takata equipped airbags are dangerous and should be addressed before you drive the vehicle further.
2003-2005 Baja
2004-2005 Impreza
2003-2008 Legacy
2003-2008 Outback
Toyota Takata airbag vehicles
The RAV4 is one of the largest affected models of the recall. With over 160,000 Toyota RAV4 SUVs affected, this is easily one of the biggest models to be aware of. Models built between 2004 and 2005 are involved in the recall.
2003-2008 Corolla
2003-2008 Corolla Matrix
2004-2005 Rav4
2002-2007 Sequoia
2003-2006 Tundra
2002-2010 Lexus SC
Volkswagen Takata airbag vehicles
The Volkswagen Passat heads up the list of affected vehicles in the Takata recall. These are being recalled for the same airbag inflator that's exploding shrapnel into the cabin upon release.
2009-2014 CC
2012-2014 Eos
2010-2014 Golf
2010-2014 Jetta Sportwagen
2006-2010 Passat
2012-2014 Passat
Have any more questions about this complete Takata airbag list? Leave us a comment below and let us know!