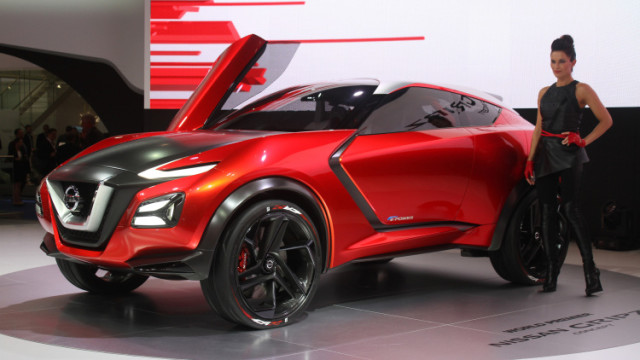 At first blush the Nissan Gripz seems like a strange concept car that doesn't quite fit into the sports car or SUV category. While it may look sharp, it's definitely a vehicle that most sports car enthusiasts weren't eager to get behind. As if to add insult to injury, Nissan has not so subtle implied that the GripZ is the successor inthe long line of Z sports cars.
You heard that right, the sporty crossover pictured below will replace the 370Z if Nissan has their way. While it's certainly a stretch to imagine today the Nissan Gripz crossover may win you over yet. According to Nissan's official press release at the Frankfurt car show, the Gripz blends the practicality of a compact crossover with the performance of a sports car.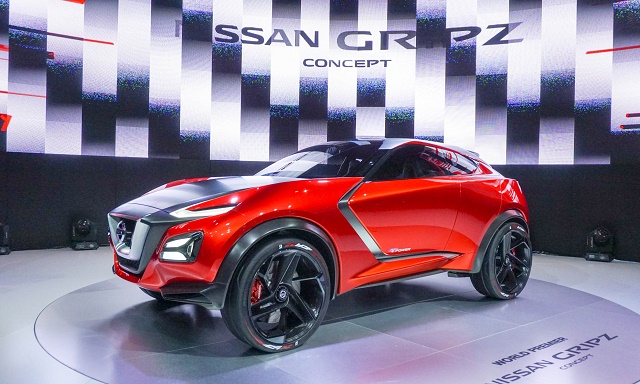 Nissan believes that the Gripz previews a new sporty direction for crossovers, and previews as its next generation Z car. This radical sports crossover is where the sports car market is headed, and according to most experts they could be on the money. Crossovers have been America's new love interest with sales numbers peaking in 2014 to over 3,800,000 new crossovers sold and numbers on the rise ever since.
If you are in disbelief you are not alone, but you are certainly in the minority. The Gripz is almost a certainty to become the next Z car after the 240Z, 280ZX, 350Z and 370Z. In fact the majority of new Nissan sold are SUV-themed, with the Qashqai and Juke being the big sellers. So the "Z" designation at the end of the Nissan Gripz name is more than just lip service. In fact if you are familiar with the Nissan 240Z that won the East African Safari Rally in 1971, you may see a striking resemblance.
But that doesn't mean that the 370Z is going anywhere anytime soon, According to Nissan product planning chief Philippe Klein, "There is no urgency in 370Z. It's still a good asset for the company. It has a good customer base."
Whatever the future of the Nissan Z is, it's certainly one that we'll be monitoring closely. Want more coverage or Nissan news? Subscribe to My Pro Street to get all the latest in tech tips, DIY guides and articles.