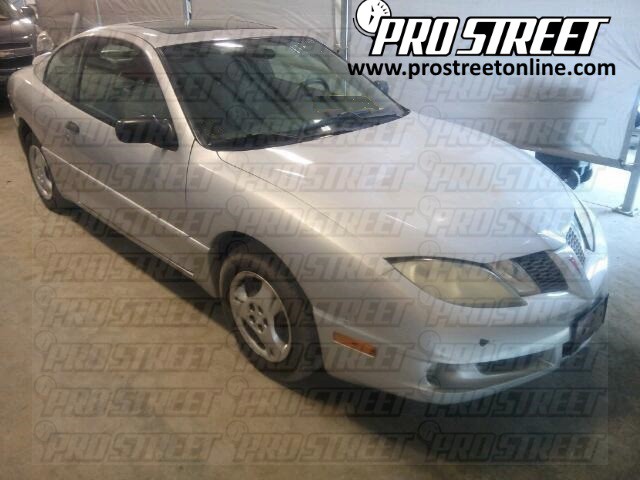 The Sunfire TPS Sensor in your 2.2 liter Pontiac is a simple device that measures the angle of your throttle blade opening. This sensor operates as a simple potentiometer, and mounted to the shaft of your Sunfire throttle it can read how much you are pushing down on your Pontiac gas pedal. Your Sunfire TPS Sensor then sends this data to your Pontiac engine computer, and from there your Powertrain Control Module or PCM will know how much fuel to deliver to the engine.
When your Sunfire TPS Sensor goes out, your Pontiac Ecotec engine will not as efficiently as you may like it. Lack of throttle response can be one of the common Sunfire issues, and complete failure can shut down your Sunfire all together. If your Pontiac Sunfire won't start, there may be other sensors bad but the TPS is a good place to start.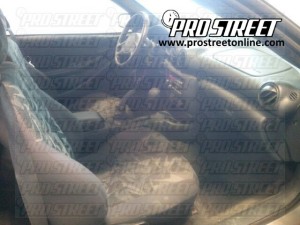 Today I'll be showing you how to measure and test the Sunfire TPS Sensor in a 2003 Pontiac with the 2.2 liter Ecotec engine in it.
This engine is very popular among enthusiasts and helped power GM's small displacement movement in the early 2000s. If the throttle sensor in your 4 cylinder Pontiac engine goes out, there's a few obvious Sunfire problems that will crop up.
Instead of replacing your entire throttle body, you can save yourself some serious cash by replacing and calibrating the Sunfire TPS Sensor.
Failed Sunfire TPS Sensor Symptoms
When this sensor goes out, you'll see several Sunfire issues. Some of these can range from annoying to dangerous, so when your TPS sensor starts acting up it's best to take action. Here's a few of the more common Sunfire problems from a bad TPS below.
Inconsistent throttle response
Sunfire won't idle
Hard to start
Engine increases speed on it's own
Check Engine Light ON
When you see your Sunfire check engine light on, you will need the right OBDII scan tool to read the stored codes. When the Sunfire TPS sensor goes out, your engine computer won't know how much you are opening the throttle.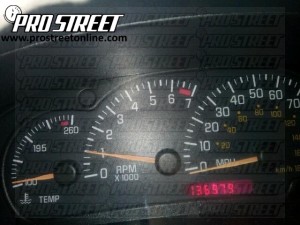 Without this information there's no way your engine computer can operate and manage your engine properly. Because of this fact there's a few obvious Sunfire check engine codes that are common with this Sunfire problem.
Here's a few of the Sunfire check engine light codes for your throttle sensor below.
P0121 – Throttle Position Sensor/Switch A Circuit Range/Performance Problem
P0122 – Throttle Position Sensor/Switch A Circuit Low Input
P0123 – Throttle Position Sensor/Switch A Circuit High Input
How To Test your Sunfire TPS Sensor
In order to test your Sunfire throttle sensor, you will need to use a digital multimeter to read the voltage of your wires. In our 2003 Pontiac Sunfire however the throttle body assembly is located under the front engine cover. This cover will need to be removed in order to access the three pin Sunfire TPS Sensor.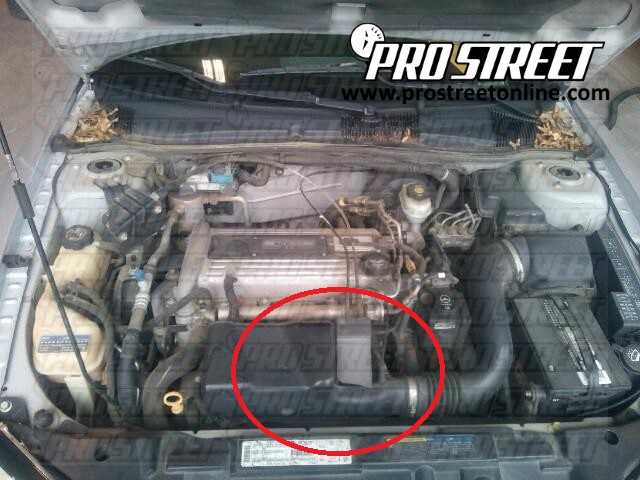 In order to test your throttle sensor, you will first need to insert your Sunfire ignition key. Turn the Pontiac Sunfire to the "ON" position. This powers the sensors in your Pontiac, and we'll be checking your Sunfire TPS Sensor for power first.
Testing the Throttle Sensor for Power
The wire you will be checking first is the power wire. This is a WHITE wire with a BLACK stripe in it, and you'll need to disconnect the Sunfire TPS sensor first. While the ignition is turned to the "ON" position, you will be testing this wire for power.
Put the black lead of your multimeter at the negative terminal of your battery. Never use a wiring ground in your electrical harness, as a short could fry your engine computer. Now disconnect the Sunfire TPS sensor harness and probe the wire that leads to PIN A. Refer to our Pontiac Sunfire TPS sensor wiring diagram below.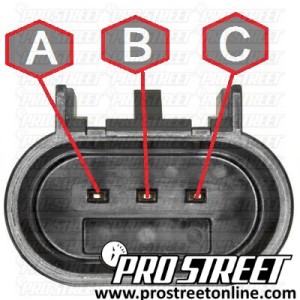 When testing the ENGINE side of the TPS sensor, make sure to gently probe the female connector. Never force the multimeter lead into the harness.
With the ignition turned to the ON position this wire should read between 4.5 to 5 of voltage at your multimeter.
Now that you have a power signal confirmed, you need to check for a ground circuit. This is the BLACK wire that leads to PIN B.
To test for ground put the red lead on the positive battery terminal. Now probe the wire on the ENGINE side that leads to PIN B. Your multimeter should read 11.5 to 12 Volts.
If these two steps check out, your Sunfire TPS Sensor should have everything it needs to operate. The last step is to check the Sunfire TPS Sensor signal wire. this wire is also the one you will be checking when you are installing a new TPS.
If your Sunfire has a P0123 or P0122 OBDII trouble code, it means that your PCM is receiving a signal that's too high or too low. Either way you'll be measuring the signal voltage to ensure that your TPS is working and sending a signal that's within the range your engine computer expects.
Testing the Throttle Sensor Signal
To complete this part of our tutorial you will need to plug the Sunfire TPS sensor back in. Now with the sensor reconnected, you can pierce the wire that leads to PIN C using your red lead. Then you will ground the black lead of your multimeter to read the voltage being sent by your TPS sensor.
With the throttle body in the closed position, the throttle sensor should be transmitting between .3 and .9 volts. If you have this reading with the throttle body closed, great. Now you will open the throttle blade fully or have a friend get into your Pontiac and depress the gas pedal all the way down.
This should open the throttle body fully, otherwise known as Wide Open Throttle or WOT. At this position the signal wire should read between 3.5 to 4.5 Volts DC. This is the signal that your PCM expects when you are pushing down on your Pontiac accelerator pedal fully.
If your Sunfire TPS sensor doesn't respond in the following fashion, it's a sign that your throttle sensor has died. Remove the TPS and replace it with a brand new replacement throttle sensor. Use this How To guide to calibrate your TPS and then use the right OBDII scan tool to erase and clear any Sunfire check engine light.
Have any questions about this 2.2 liter Ecotec TPS sensor testing guide? Leave us a comment below and let us know!