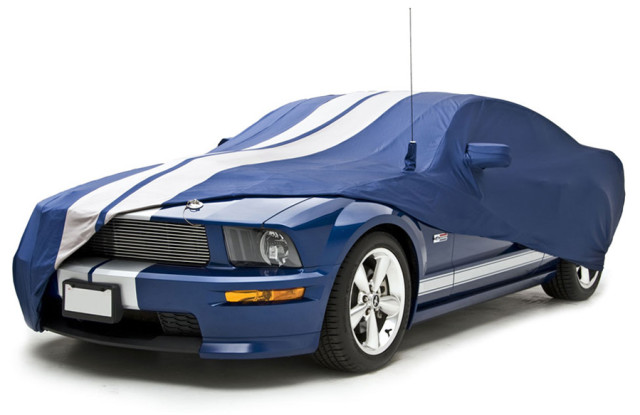 Whether you are preparing to tuck your car away for the winter, or just want it looking it's best for the weekend ahead, there are many car covers out there to choose from. Car covers can range from style and type and include many features that you should take advantage of. An important part of car care, automotive covers have evolved over time to be highly beneficial to keeping your car, truck or van looking it's best.
You spent a lot of time cleaning your car, washing it and waxing it and you are ready to put it away. When it comes to making sure your car looks its best, you want the best in car care products. Now that you've got the work put into your car, you are on the lookout for the best car covers to choose from. When it comes to choosing the right cover for your car, there's many factors to consider.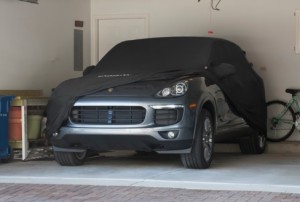 If you don't happen to have the luxury of a garage or carport, you will need a weatherproof car cover.
When your car is parked outdoors and exposed to the elements, many of the more expensive car covers can suit your needs. While it may be easy to pick a cheap car cover, there's no guarantee that it will protect your investment and keep the dirt and dust off of it.
Storing your car away for the winter can be a dangerous proposition. While you want to protect the vehicle from the rain and elements, you don't always want to just jump to a vinyl or plastic car cover. Many of these waterproof car covers do not breathe enough to allow moisture to escape, which can cause problems for the paint and the clear coat.
When parking you car outside you need a cover that will protect your car from the elements, but be able to evaporate moisture quickly. The best car covers on the market will use a blend of cotton and polyester. Typically woven so tight that they block out sunlight and are fairly weatherproof, these fabrics also breathe enough to promote proper evaporation.
The best car covers are also durable enough to stand up to the elements. Broken tree branches, random bicycle handles and the occassional hail storm should be things that your car cover can handle. Here are a few of the other options you might want to keep an eye out for.
Different style of Car Covers
Anti Theft car covers – Many newer style car covers come complete with cables and locks that help prevent thieves from getting to your car. These can feature slots underneath the cover that are connected by cable. This cable slides under these loops and secures the cover in place, preventing a thief from accessing your car.
This kind of car cover can be a good choice, especially if your make and model is commonly stolen or you are leaving it unattended for long periods of time.
Cheaper car covers – While these covers can be a welcome addition to your car care collection, some of them can damage or even scratch your paint. Make sure that these universal fit car covers are made without metal cleats or plastic dimples. These can cause damage to your car, especially in gusty wind conditions or in high traffic areas.
Weathertech Car Covers – Of course when you want the very best in quality car covers, we carry a complete lineup of Weathertech units. These are available in both indoor and outdoor styles, which are perfect no matter what your car storage needs are.
Whether you are looking to keep your car looking it's best for the weekend, or you are storing it for the long haul these car covers are ideal. These Weathertech covers are made with the patented Form-Fit® material, and the outdoor versions are comprised of the Sunbrella® fabric.
These are easily some of the highest quality car covers on the market, and there's simply no replacement for this kind of quality. No matter what your car cover needs are, these are made with the finest materials possible, providing the best custom vehicle protection whether indoors or out.
The Weathertech car covers are special order and take anywhere from 2-3 weeks for construction and build before shipping. Have any questions about this lineup of car covers? Leave us a comment below and let us know!