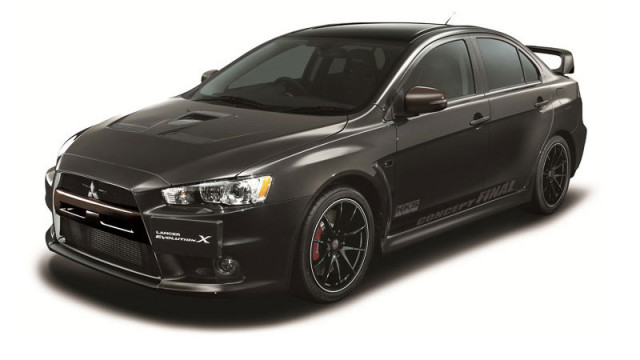 What could be the last Evolution X Concept will be shown at the Tokyo Auto Salon in January, truly a bittersweet ending to a legendary name. Mitsubishi has been struggling to reverse it's reputation since the late 90s, with mixed results. Even after retiring the iconic DOHC turbocharged 2.0 liter 4G63 engine, we knew that the Mitsubishi Evolution as we knew it was soon to be discontinued.
News of the Evolution being scuttled came last year, long after the AWD turbocharged shootout against Subaru had seemed a forgone conclusion. The success of the WRX and the negative stigma of crankwalk seemed to be a load that Mitsubishi could not overcome.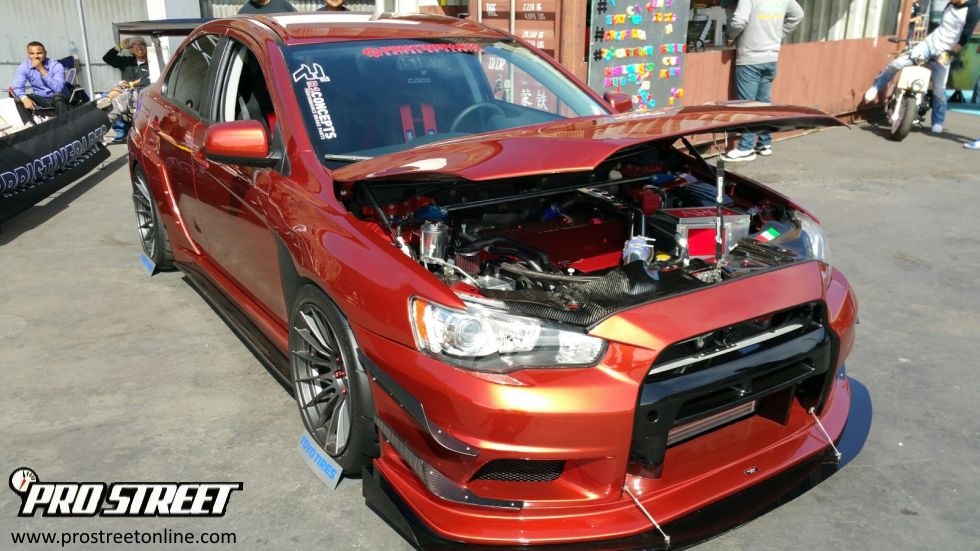 Mitsubishi has released a few "special edition" Evos that commemorate the ending of the rally race-bred performance machine, including this 400 horsepower product beast. In preparation of the upcoming Tokyo Auto Salon, Mitsubishi USA just announced the last Evolution X concept.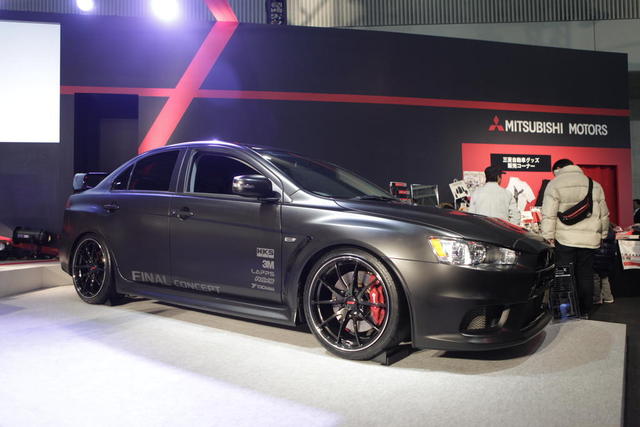 All About the Last Evolution X Concept
Mated to an upgraded 5 speed transmission the new GSR model will come equipped with a custom ECU tune and a specialized HKS turbocharger. Rumors of the final Evolution X had been floating around the Internet for a while now, but we certainly didn't think it the final Evo would be anything like this.
With upgraded intake piping and a larger intercooler, the final Evolution X will come with more than 470 horsepower. Produced from a factory 2.0 liter aluminum engine, this horsepower figure is eye-popping to say the least.
Fitted with 19 inch Rays forged rims at each corner, the Final Evolution X concept is fitted with HKS Hipermax suspension and an HKS exhaust system. The last Evolution concept is fitted in matte black and chrome accents, which seems fitting considering the nameplate is being laid to rest.
Although there's no way that Mitsubishi approaches this level of modification for the last Evolution X Special Edition, there's no doubting the level of finish in this machine. Making it's appearance at the Tokyo Auto Salon is a nice feat for the accomplished performance sedan, but it will be bittersweet for many Diamond Star fans.
Left to wonder what could have been instead of what is, fans of the Evolution will have to wait for the last Evolution Special Edition to see what Mitsubishi has planned. The Japanese automaker has been strangely cryptic about whether or not the Evolution name will continue to live on in another vehicle, but we wouldn't bet against it.
Want more Mitsubishi Evolution tech tips, how-tos or news? Subscribe to My Pro Street to stay up to date with all the latest automotive news and tips.