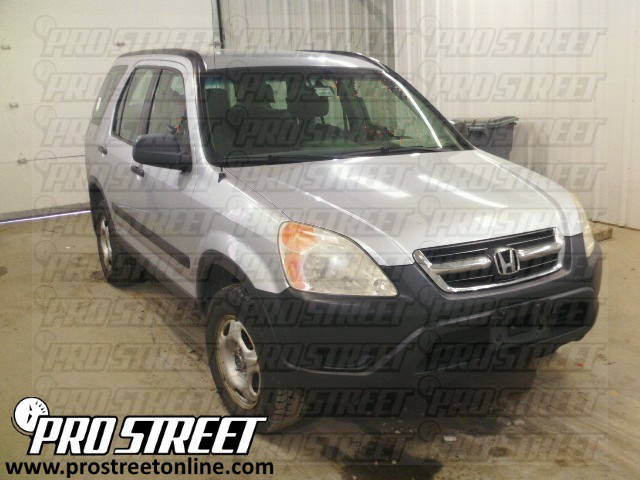 Your Honda CRV ignition coil is primarily responsible to ignite your spark plugs. This combustion is an essential part of your engine operation. When your ignition coil begins to fail or cannot deliver the spark required, you can see intermittent problems or even misfire codes arise. In order to determine which ignition coil is giving you the problem, I'll be showing you how to test a CRV Ignition Coil using a multimeter in a 2004 Honda with a 2.4 liter K24 engine in it.
Before you begin testing your ignition coil, you'll need a multimeter and a 10mm socket. The ignition coils are underneath the engine cover, which is secured by way of 10mm nuts. The multimeter is required for you to test the functionality of your CRV Ignition Coil.
If you have a ignition misfire code present in your Honda, use a scan tool now to retrieve your codes and clear them. The first part of this check is to make sure you are getting spark at each cylinder of your 2.4 liter engine.
You can do this by unplugging the ignition coils one at a time. These coils are connected to a three pin weatherproof connector, and to disconnect simply depress and remove.
Below is the layout from a Acura RSX, which shares the similar K series base design and ignition coil placement.
How to Check your CRV Ignition Coil for power
Using your multimeter you will now check the CRV Ignition Coil to see if there's a power signal. If you are not familiar with what a multimeter or voltmeter is, use our handy guide to learn how to use one.
If you aren't getting spark in your CRV, unplug ignition coil harness one at a time. Insert the ignition key and turn to the "ON" position. Now place the black lead on the negative terminal of your battery, and gently probe the front of PIN 3, shown below.
The next part of our How to tutorial on testing your Honda CRV Ignition Coil is to test the low reference ground signal. This wire is PIN 2 on the wiring harness, and you'll be using the multimeter to check for a ground signal here.
If you have power and ground here, chances are your coil has failed if you are having intermittent spark issues or misfire in this cylinder. If you have no spark in your Honda, the next thing to do is to check continuity between PIN 1 and the respective wires at your K24 ECU.
How to Test a Honda CRV Ignition Coil signal
To complete this part of our tutorial, you will need to extend a wire from one of your leads on your multimeter inside to your CRV cabin. First you've got to disconnect your battery completely, and then locate your ECU. The Honda CRV ECU has several plugs, and we'll be using the 31 pin A plug or the first one to the left as you are facing the front of your ECU.
Match the PIN 1 from the corresponding CRV Ignition Coil in question to the pins on your A ECU plug. Here are the wires and colors below.
A27 (No. 4 ignition coil)
A28 (No. 3 ignition coil)
A29 (No. 2 ignition coil)
A30 (No. 1 ignition coil)
If your wiring checks out, replace your CRV Ignition Coil to solve your spark issues or misfire problems. You can check out our store online, or visit your local auto parts store. You now know how to test and replace your CRV ignition coil, if you have any questions or comments please leave them for us below.