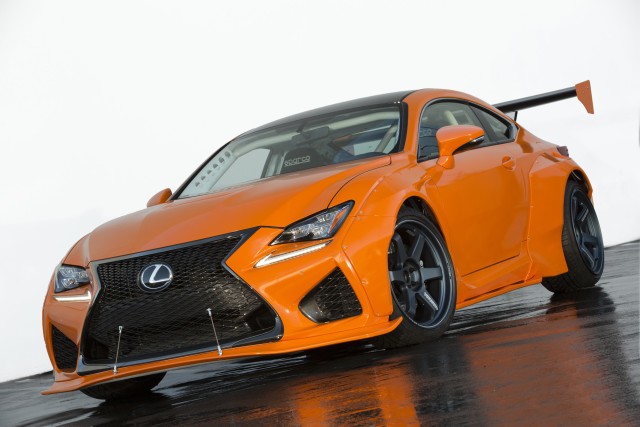 Last year we saw the Lexus booth highlighted by several new sports luxury coupes, and the Lexus RC-F took center stage again for the 2015 SEMA Show. Much like the 2014 show, the RC-F was hard to miss in all it's widebody glory. Keeping with the theme, Lexus had a trio of Porsche GT3 inspired machines proudly on display.
The 2014 SEMA Show had a trio of purpose built widebody RC machines on display, and this year they decided to mix things up a little. The Lexus GS F, IS200t, and RC200t were also out on display as Lexus expanded their booth for the 2015 show.
The sunburnt orange wide body Lexus RC-F was packed to the gills with custom modifications and components. Sitting alongside a Lexus RC200t with a custom metallic blue wrap built by 360 Motorworks, these two machines were easily the highlight of the Lexus booth.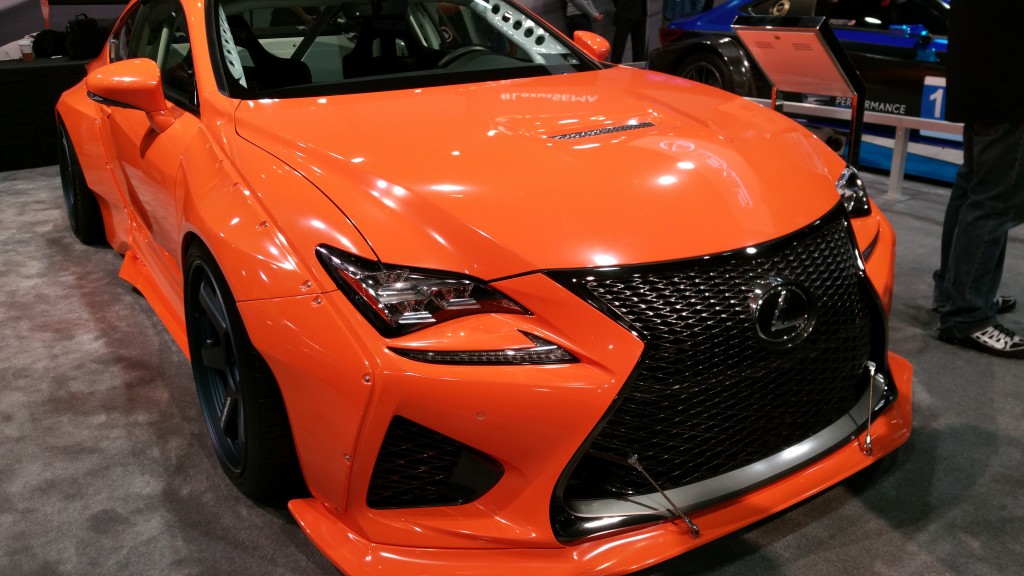 If you take a look at our coverage from a year ago, it really looks like this RC-F has taken on a life of it's own, after being the third wheel in 2014. Flexing an incredible six point roll cage and sporting 20 inch Volk Racing TE-37 wheels at each corner, the RC-F looks ready to take on all challengers.
The stance is set by a set of KW Suspension Varient 3 Coilovers, and the engine expels exhaust through a customer Greddy exhaust. Peeking out from behind the 20 inch Rays wheels is a set of six piston Brembo brakes at the ready. Takeda's Retain intake system increases airflow in the engine bay, and the entire package is topped with a GT carbon fiber wing out back.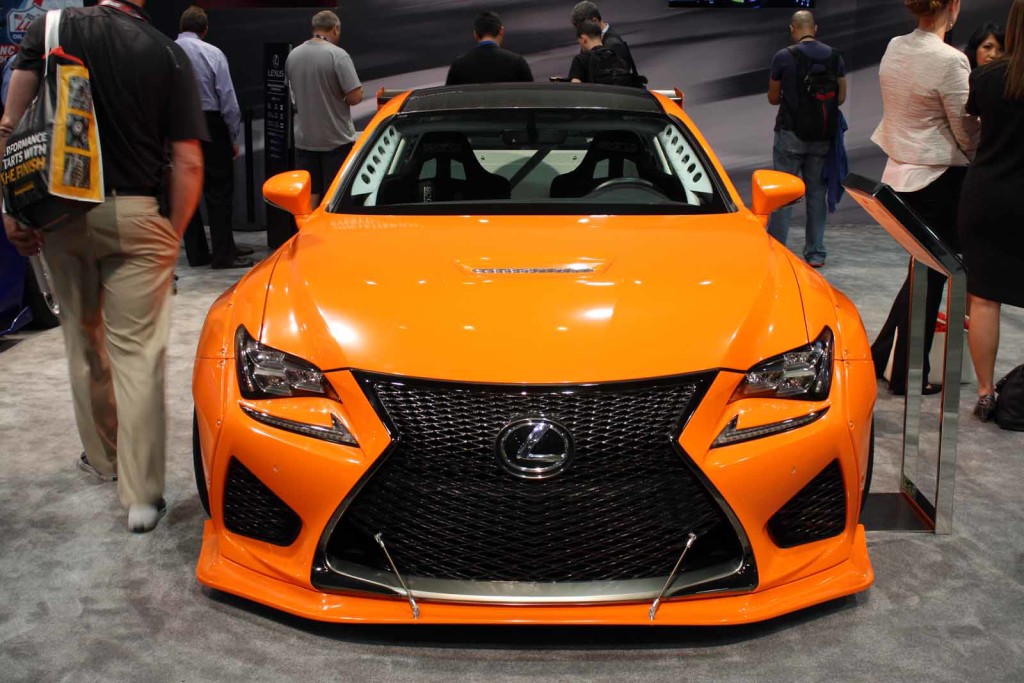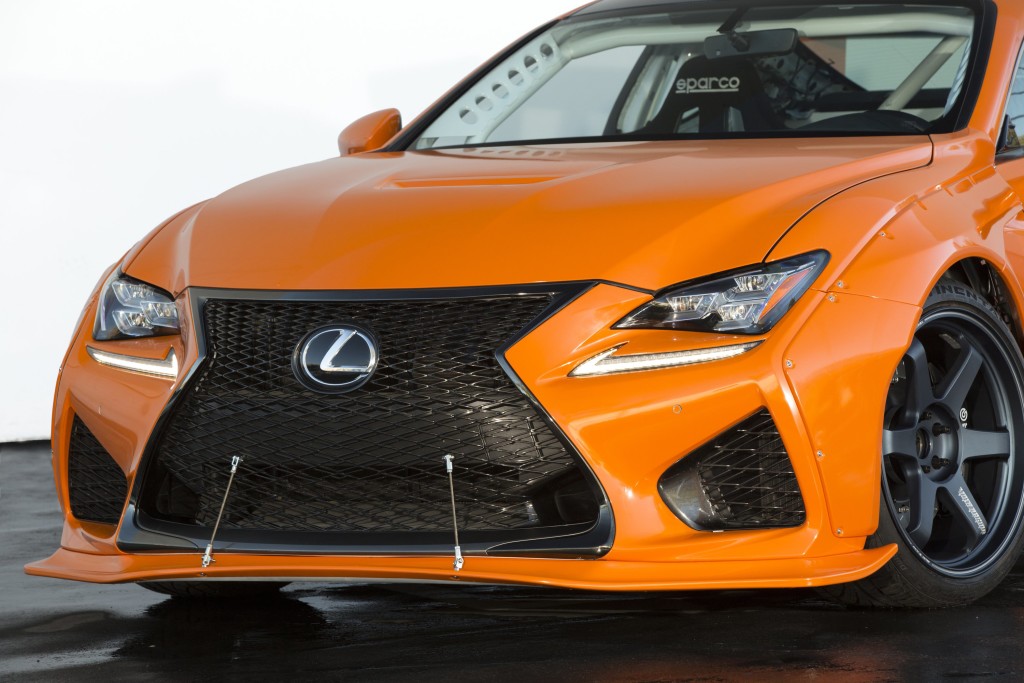 The front fascia and wide body flares set off the entire package, making the Lexus RC-F a highlight of this booth. We'll also have coverage of the entry level vehicles that Lexus had on display, so make sure to subscribe and follow to check out all the awesome SEMA updates.
Did you miss out on last year's SEMA show and the Lexus coverage we had there? Make sure to check it out below.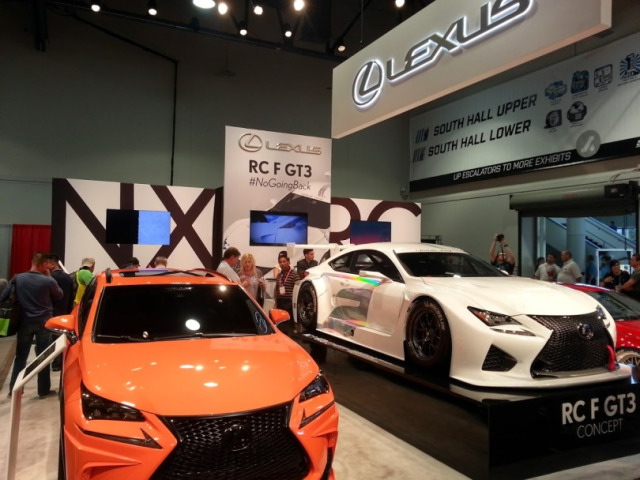 The GT3 inspiration doesn't seem like it's slowing down anytime soon, and the hype around the models that Lexus is rolling out is ramping up quick. Are you in the market for a new car but don't want to break the bank? Make sure to check out our Top Ten Budget cars for 2016 article.
Did you manage to make it out to Las Vegas for the 2015 SEMA Show? Which Lexus was your favorite at their booth? Leave us a comment below and let us know!