Ford has been dominating SEMA as of late, having won Best of SEMA Show awards in three consecutive years. They have been ramping up for the looming hatchback wars, and they've quite honestly embarrassed the rest of the field given their performance at the annual Las Vegas car show.
This year at the 2015 SEMA Auto Show, they are bringing three of the new Ford Explorer Sport crossovers to compete for show honors. Considering their impressive track record, we wouldn't want to put any money against them.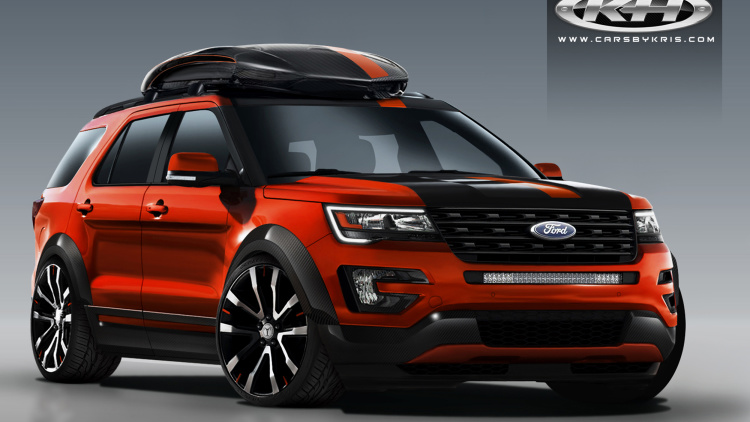 You are looking at what's coined as Project Wanderlust, a customized offering that's sure to turn heads. Modifications include a custom paint job and carbon fiber wide body aero kit, complete with 24 inch wheels and various suspension upgrades.
PPE Engineering downpipes and an upgraded exhaust give this Explorer a healthy bump in power and turbo response. SCT Tuning orchestrates the fuel and spark delivery, ensuring you are running at your optimum and ready to take on all comers.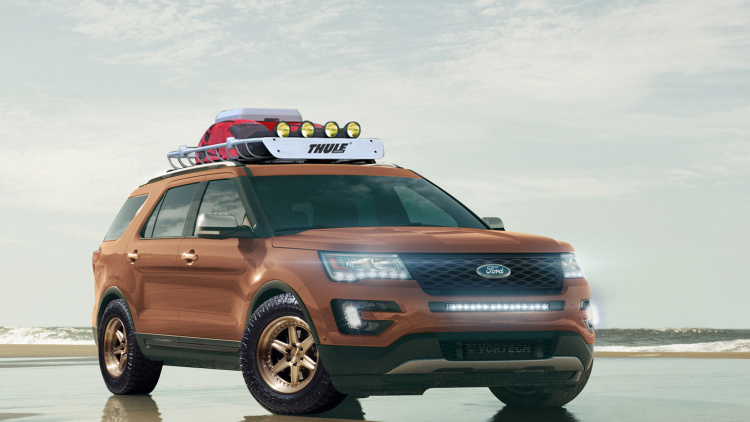 There's no doubting the all-terrain, take no prisoners attitude of the All Star Performance model above. Fitted with a new exhaust and intercooler system, the turbocharged Explorer Sport flexes 29 inch ADV.1 rims with offroad Toyo tires at all four corners. If the roof basket and the LED light bars didn't give you an idea of the attitude behind this Explorer Sport, nothing will.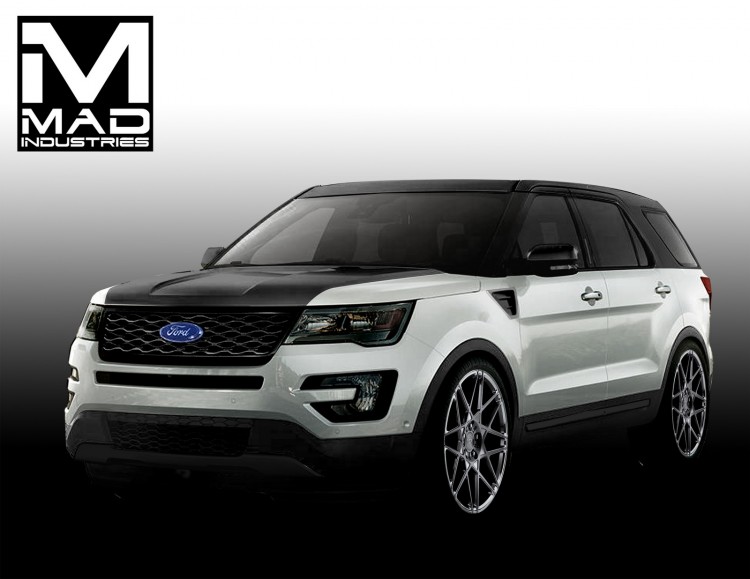 The third offering from Ford is an Alpine white Explorer Sport with 24 inch rims and a complete redone suspension package from Eibach. Early specifications from Ford have this Explorer with a completely redone interior with a robust infotainment system that's based on their speech technology.
There's a lot to like about the two-tone luxurious look of this Explorer, and it's set off by the PIAA Tera LED light kit. This revolutionary LED kit has opened a lot of eyes for the offroad enthusiast, and has given many people a new way to illuminate any condition they may be driving in.
No matter what Ford vehicle you are at the 2015 SEMA show to check out, there's no doubting the firepower they will be flexing. With the largest booth and vendor space at SEMA for 4 years in a row, we don't think there will be enough fight to dislodge Ford from winning SEMA yet again.
Stay tuned for all of your SEMA Show news and updates, by following our coverage or heading over to our social links for all the information.