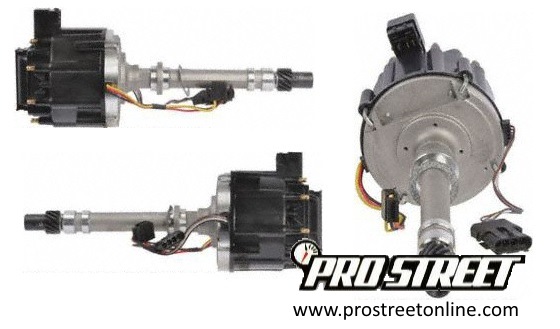 Whether you are putting a LT1 V8 swap into your chassis or simply replacing or upgrading your current LT1 Ignition Distributor system in your Corvette, Camaro or Firebird, there's a few challenges involved. There's two different styles of HEI distributor for different generations of the TPI LT1 small block engine.
The smaller HEI distributor is one most commonly sought after by engine swappers and LT1 builders. Because of the smaller form factor, this LT1 Ignition Distributor is ideal for turbo setups, special carburetor flanges or even a complex direct port nitrous kit.
This smaller LT1 HEI distributor is a unit you will want to look at in the 1987-1992 Chevrolet Camaro as well as the 5.7 liter equipped 1987-1994 Chevy trucks. There are two engine codes that identify the distributor you are working with if you are pulling a donor LT1 engine from any car.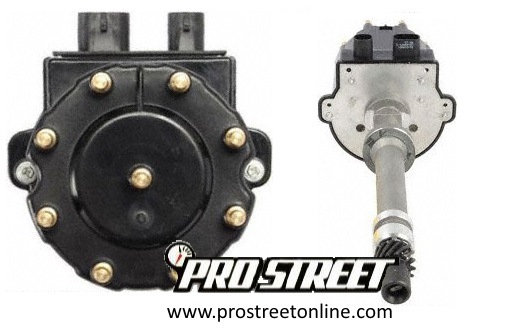 This GM part number for this distributor is 1103749 and there's also a few interchange numbers for this unit.
1103827
1103838
1103880
1103952
1104048
The large version of this LT1 distributor is found in the 1985-1986 Chevy Camaro and all of the TPI LT1 Corvettes from 1985-1991. The part number for the larger LT1 distributor is 10497135, and if you can't find that part number here's a few LT1 interchange part numbers for the earlier generation distributor;
1103443
1103460
1103479
1103598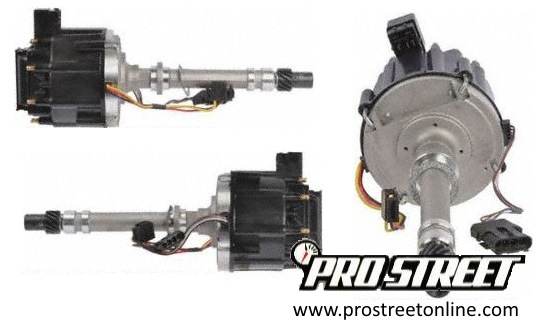 What's the difference between the big distributor and small one?
Sizes – The larger distributor uses a 5 3/8th inch cap and larger internal rotor, while the smaller unit has a ignition cap that's 4 1/8th inch in diameter.
Ignition Coil – The differences don't stop there either because the smaller distributor uses an external ignition coil, whereas the larger distributor has an internal coil built in.
Spark plug wires – Big LT1 ignition distributors utilize a 8mm HEI connection, where as the smaller unit uses a 7mm lead. If you are upgrading you must either change spark plug wires or crimp your own.
Electrical connectors –  The wiring is very similar although the connectors and spades are different. You can wire this in and extend the external ignition coil without a problem.
Distributor gear – If you are swapping or making the switch to a different distributor, you must change the matching gear to fit your engine.
Lack of vacuum advance – Because the ignition advance is controlled by your PCM or your swapped ECU, these LT1 Ignition Distributors do not feature vacuum advance or any sort of mechanical advance. This makes it easy for you to complete your swap as there's less to adjust and dial in once you get your V8 swap running.
If your LT1 mods are interfering with your large distributor or your V8 swap is having a clearance issue between the hood, make the switch to the smaller LT1 Ignition Distributor. If your clearance is still having an issue, try rotating or clocking your distributor 45° clockwise so that the connector on the distributor is positioned away from the firewall, and reposition the spark plug wires over one position.
Have any questions about our guide on the LT1 ignition distributor specifications? Have a LT1 engine swap that's giving your problems or have a no spark situation? Want to convert V8 swap to a distributorless ignition setup? Check out our guide on troubleshooting your V8 swap or leave us a question below!