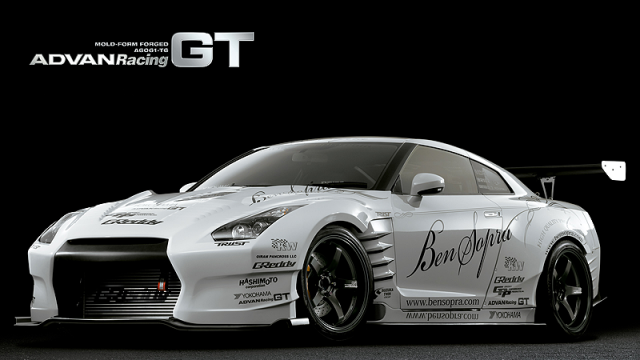 ADVAN Racing wheels are some of the most advanced, track tested and motorsport ready forged racing rims you can buy. Built by the pros at Yokohama, these racing wheels are an evolution of the ADVAN name, which stands for "ADVANCE." Forged and built specifically for competition, ADVAN features a wide array of specially designed rim styles.
Pro Street is proud to announce that we have now added the complete lineup of ADVAN Racing wheels to our new website. Combine these rims with a set of powerful and grippy Yokohama tires for the ultimate track rims, ready to propel you to the winner's circle.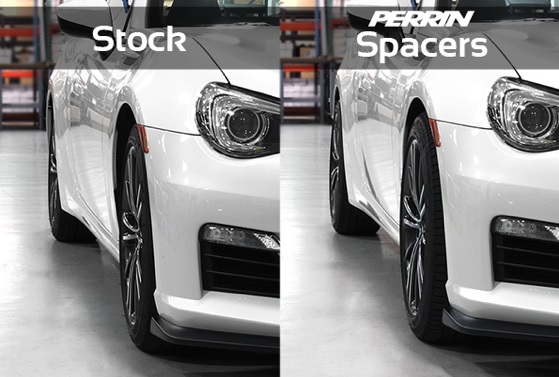 Have a question about offset or fitment? Want to make your car flush or make your rim flush with the bodylines of your car by using a wheel spacer? Give us a call to ask your Pro Street representative about fitment for your specific vehicle.
When mounting your performance tires, make sure to properly seat your bead onto your ADVAN Racing rim. Your racing wheels should be checked for damage or rust before mounting, to ensure a positive air pressure seal. When storing your racing tires and compounds, make sure that the tires are out of direct sunlight and away from heat.
Used and raced on by many of the big time names in professional motorsports and drifting, ADVAN Racing wheels come in both 4 bolt and 5 bolt varieties with a wide range of offsets and PCD hole fitments.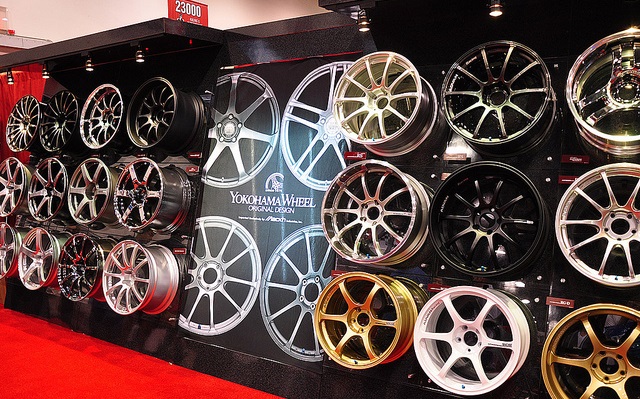 Many of these styles are truly iconic, a fact not lost on anyone who has ever shopped for cheap Chinese cast knockoffs. Most imitation racing wheels are cast and built with inferior components which could lead to disastrous results. Below is an image of a cheap Chinese rim that's taken one too many California pothole, leading to loss of air pressure and improper tire bead seating.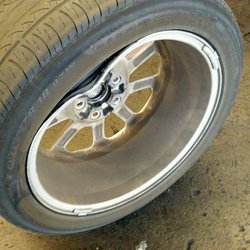 This is a huge reason why we love authenticity and will always support it, especially for something as crucial as your racing wheels. Some of the more popular flush sizes available from ADVAN will look extremely familiar, let's take a look at some of the best designs available and in stock below.
ADVAN RACING GT
---
One of the most recognized five spoke designs around, the ADVAN racing GT lineup of wheels can give your ride the convex rim look you are seeking. The premium GT lineup combines the five spoke design element of the TCIII ADVAN rim and the deep dish offset of the RZ-DF, leading to this great looking rim.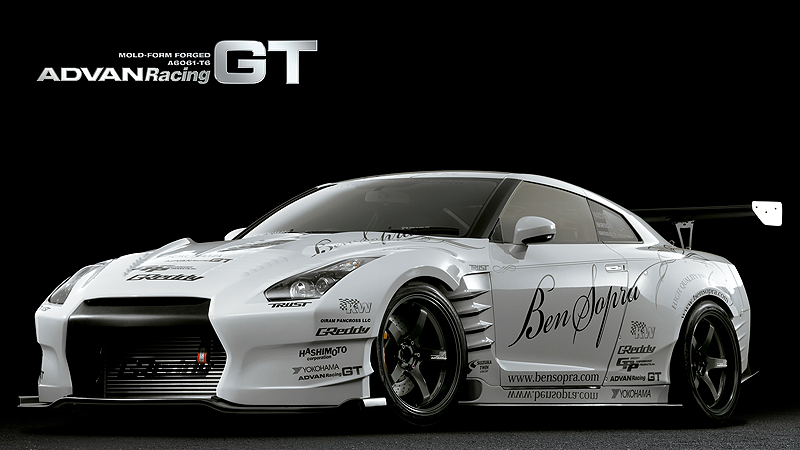 We are currently stocking the 18 and 19 inch rim sizes, as well as the handful of 17 inch options as well. Don't forget if you want information on fitment, offset and how these rims will look on your car, make sure to give the pros at Pro Street a call.
ADVAN RACING RG-D
---
Taking the six spoke design to a whole new level is the ADVAN Racing RG-D racing wheel. This is a great looking rim that's forged in the fires of motorsport competition, through the fiery crucible of Yokohama's excellence and in stock in most popular sizes and colors.
Available in three basic colors, from matte black, hyper black and the Gold Metallic finishes, you can find the RG-D rim that's right for your car at Pro Street.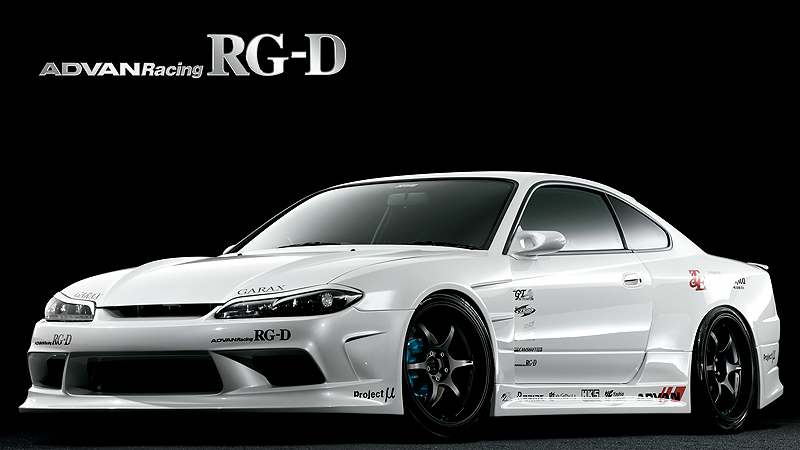 These deep dish racing wheels come in standard depth as well as super extra deep varieties and are reverse type engineered. People looking for that "flush look" will want to stick to the 18 inch and 19 inch sizes for the offset perfect for you.
ADVAN RG-D racing wheels come in the three colors outlined above, and outer lips of the rims have undergone the Yokohama's new computerized casting process. Designed to highly focus and form the metals around the outer edges, this process cools the outer rim portion is used to gain unprecedented strength.
Have any questions about fitment or sizes? Want to check stock and find out what ADVAN rim is right for you? Give us a call at 1-888-776-7022 to speak to a Pro Street sales rep and make your dreams come true.