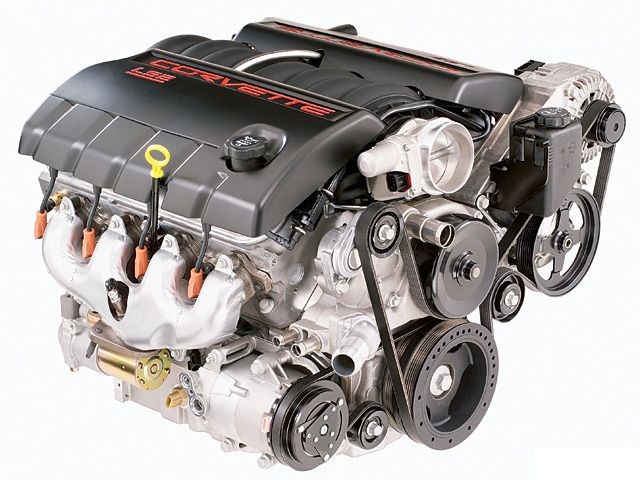 Commonly found in many of the Chevy and GM vehicles between 2005 and 2008, the LS2 engine is the next evolution of the Chevy small block. When you are swapping a LS1 or building a LS1 swap, many people forget about this engine as a budget option for their engine swap.
The LS2 is just as easily found nowadays and with the right know how, building a budget LS2 engine can be cheaper than you realize. The first question people ask is "Whats the difference between the LS1 and LS2?" and the answer to that is really not much from a engine swap perspective.
Sharing many of the same traits as the LS1 found in previous generations, the LS2 has a redesigned cam position sensor housing that puts it up front. This placement on the front timing cover makes it infinitely easier to work on your engine, depending of course on your chassis.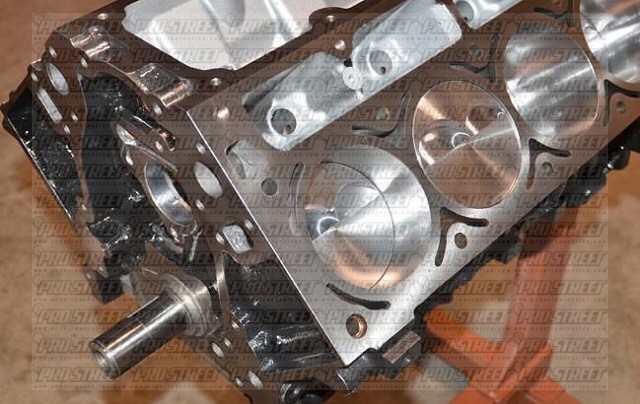 The knock sensor is also moved to the left side of the engine block, which eliminates the need to remove the intake manifold for service. This is probably the single best design change that GM has made to the venerable small block engine, and the LS2 knock sensor is known for its resiliency and accuracy.
Where can I get a LS2 engine?
You can of course source a used LS2 engine from any 2005–2007 LS2 Corvette, SSR, GTO 6.0L and Trailblazer SS. In typical GM fashion, there's a variety of displacement and sizes available, but this guide will be focusing on the LS2 specifically.
While finding a junkyard LS2 isn't a big deal, it's also pretty darn expensive. If you have that kind of money burning a hole in your pocket, save yourself a ton of time and go that route. However for the rest of us, you can build your own budget LS2 and save money that can go towards some other factor of car performance.
How do I build a LS2 for cheap?
You can find bare LS2 blocks between 400-600 dollars and that gives you a great base for your build. If you want to go one stage beyond this step, you can purchase a brand new block from GM Performance for around $1,000 dollars. In contrast to a complete engine, this isn't too bad of a price, especially when you consider you'll be using parts of your own choosing.
If your engine swap is going to take advantage of longer stroke and incorporate aftermarket pistons, rods and rings then why bother buying the factory units? Building your LS swap from the ground up? Don't waste your time and build your own budget LS2 engine because the only thing you'll be using is the block as well as the front and rear covers.
What other blocks can I get?
The 5.7 liter LS1 or LS6 can list for around $900 dollars and the 6.2 liter L92 can fetch upwards of $1,300 dollars. If you wanted to go for an turbo LS2 or supercharged engine, iron blocks like the LQ9 can be bought as bare blocks for just $600 dollars.
Confused what these letters and numbers mean? Get the low down on GM RPO and how to translate what these engine codes mean.
What cylinder heads can I use for my build?
The LS2 block will take any of the previous generation cylinder heads, such as the LS6, LS1, or L92 GM aluminum heads. It will of course accept the LS2 and LS3 cylinder heads, which will give you a wide range of choices for aftermarket units.
Why build a LS2 engine?
Fair question if all you want to do is just throw the engine in there and have fun. However if you intend to check over your engine, service and install a freshly gone through LS2, or build your own, this method is best. Checking your internals and bearings can give you the peace of mind to know that everything is in excellent running condition.
The condition of your main and rod bearings, as well as your connecting rod condition and rings in conjunction with your cylinder walls can give you a lot of insight on how the engine ran previously.
What Sensors will I need?
You will require LS1 sensors and the proper LS2 versions for the intake air temperature sensor as well as the oil pressure sensor. It's a good idea to use this checklist to go over your various engine sensors, such as the water temp sensor, oil pressure sensor, crank position sensor, cam position sensors and mass air flow sensor (MAF).
If you have a bare block, you may need some of the accessories such as the front or rear LS2 covers or the valley cover that goes under the intake manifold.
Have any questions about our How To Build a Budget LS2 Engine Guide? Leave us a comment below and let us know!