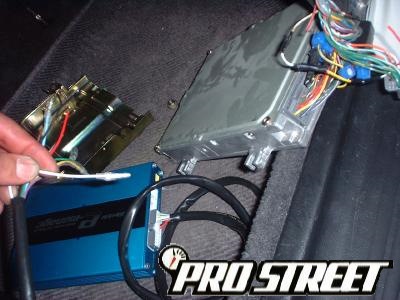 The Emanage piggyback computer from Greddy is a decent computer that will allow you to adjust fuel trims by engine speed. This means that you can lower and raise your fuel injector duty cycle at specific RPM points to create the fuel and power curve you desire. This Emanage is also called the blue box or the Greddy blue box, and there's multiple different wiring harness options for this piggyback computer.
We'll be walking you through the install of a Greddy Emanage into a 1997 Acura Integra LS with a Treadstone turbo kit on it. This turbo kit features a 50 trim turbocharger, along with the standard 38mm external wastegate. Today we'll be ditching the rising rate 12:1 fuel pressure regulator that's been the Integra's "fuel management" thus far, and installing a new Greddy Emanage to try and break the 240 wheel horsepower mark.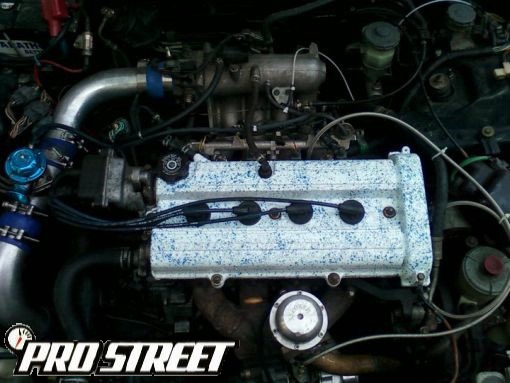 Our how to install a Acura Integra Emanage guide will briefly touch on the ignition harness, part number 15900902 or 15900901. This harness is called the EManage Ignition Harness and you'll need it if you have plans on adjusting or modifying your ignition delivery.
To begin our how to install a Acura Integra Emanage DIY guide, you'll need a pair of wire strippers and cutters, along with a soldering iron. As with all of our electrical DIY and How To's, always disconnect the negative post of your battery before you begin.
Locate your P75 ECU
---
The Acura Integra ECU is located in the passenger side footwell, and you'll need to remove the kickpanel to access it. Open your passenger side door and recline your seat as far back as possible. This should give you enough wiggle room to operate as you begin the long wiring process of how to install a Acura Integra Emanage.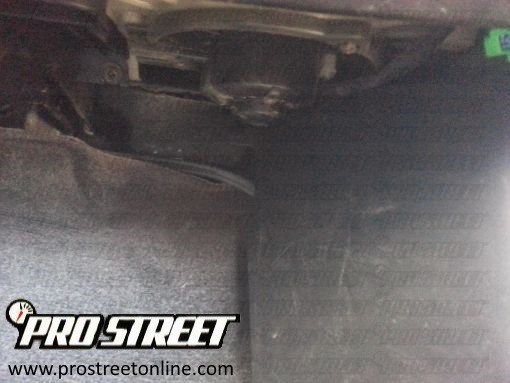 Reach up on the passenger side kick panel, and remove the plastic retaining pin that holds this panel in place. Now with this plastic pin removed, you can take off the entire kick panel to expose your ECU.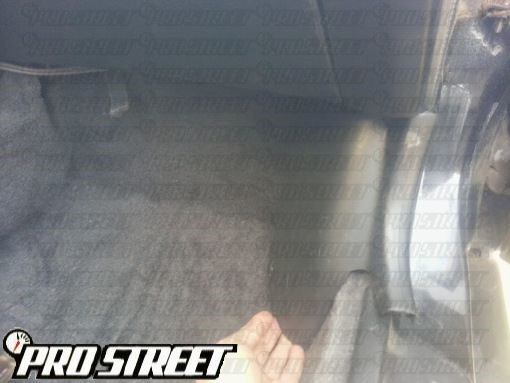 Once you have the Acura Integra kick panel removed, you can see your P75 Integra ECU. Remove the 10mm nuts that hold this ECU and ECU bracket in place. Make sure to swing the entire unit towards the center of the car to gain better access.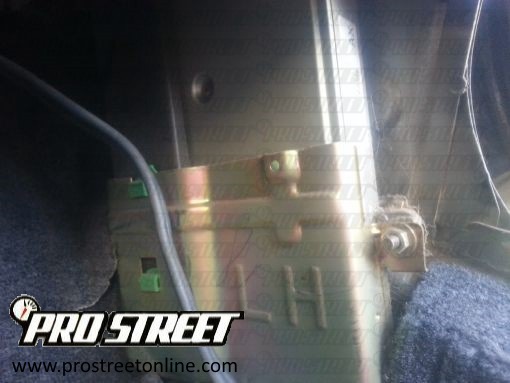 Now that your P75 ECU has been removed from the bracket and the car, you can now prep your Greddy wiring harness. Take some time to review our wiring guide on the Greddy Emanage in a Acura Integra.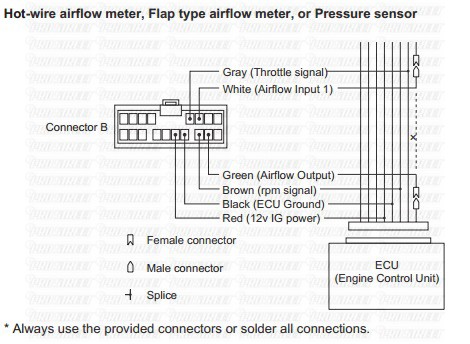 Wiring your Greddy Emanage into your OBDII ECU Harness
---
We'll be kicking off the DIY guide on how to install a Acura Integra Emanage by starting with the power and ground wires for your blue box. Take your red Greddy power wire and tee it into the A11 pin of your OBDII Integra ECU.
For a wiring schematic of your Integra ECU, check here or the diagram below.

One you have the power wired in, move onto the ground which is the black wire on your Greddy Emanage harness. Tee this low reference ground wire into A10 of your ECU, which is the PG1 wire. You've now finished the power section of our how to install a Acura Integra Emanage guide. Unfortunately, our Acura Integra is not a VTEC model so we'll be skipping the VTEC solenoid and trigger wires on the Greddy harness.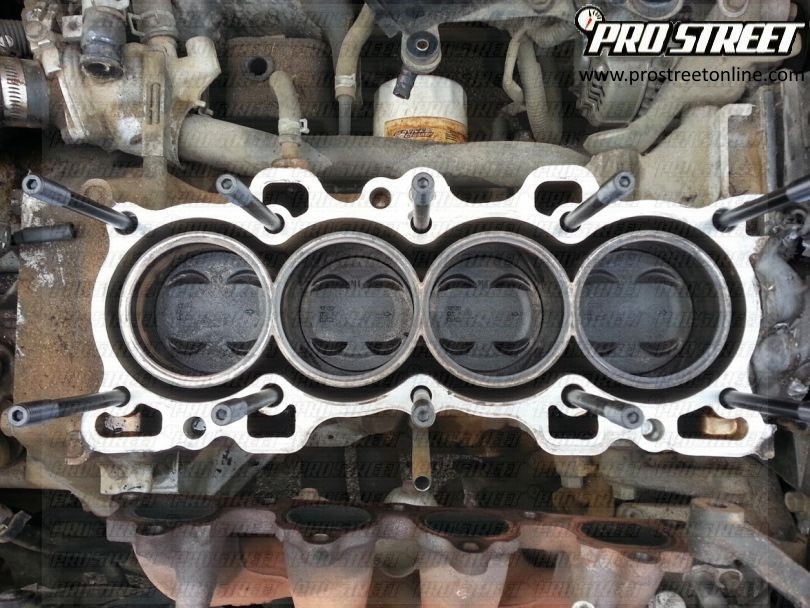 The VTEC wires on this harness are the blue and yellow wires, if your project is not a GSR or does not have VTEC, skip this step for now. If you are planning on building a LS VTEC, make sure to check out our Guide to building a reliable LS VTEC.
Now you're going to be wiring in the MAP signal reference, which is what the Emanage will use to operate and run your 1.8 liter Acura engine. This wire is white on the Greddy Emanage, and this wire must be teed into the D3 pin of your P75 ECU. Once you locate this wire, cut it in half and wire the white GReddy MAP wire into the sensor side of this ECU harness.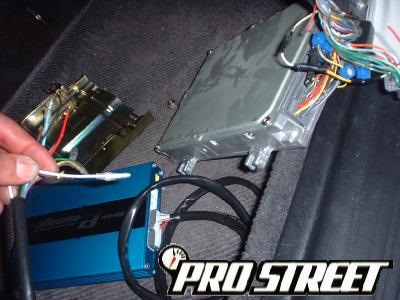 To complete the circuit for your manifold absolute pressure sensor, wire the GREEN Greddy wire into the other side of the MAP wire. This is the MAP output signal, and once you have wired this in, you're halfway there.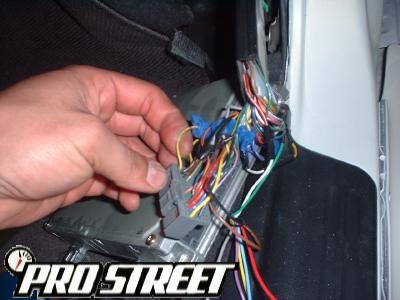 Now wire in the RPM using the A20 pin of your ECU. This is for the Acura Integra ICM, which is the module that will output from your Acura distributor. Connect this to the brown Greddy Emanage wire for RPM signal.
If you happen to own a version of the Emanage that comes with dip switches, now's the time to set them. If you own a standard blue box piggyback, these dip switches will be missing from the front of the unit. If you own a true Emanage there should be four to six switches, and for the Greddy Ultimate you're looking at 20 total jumpers.
The ones you'll need to set are :
JP7 Ignition Input Signal – Normal Honda Distributor 1 – 2
JP8 Ignition Output Signal – 5V 12V 1 – 2
JP19 Injector Signal CH-A I/J Addition I/J, Sub I/J, NVCS, Relay(-) – 1 – 2
JP20 Injector Signal CH-B I/J Addition I/J, Sub I/J, NVCS, Relay(-) – 1 – 2
Have any questions about our how to install a Acura Integra Emanage DIY Guide? Leave them for us below!