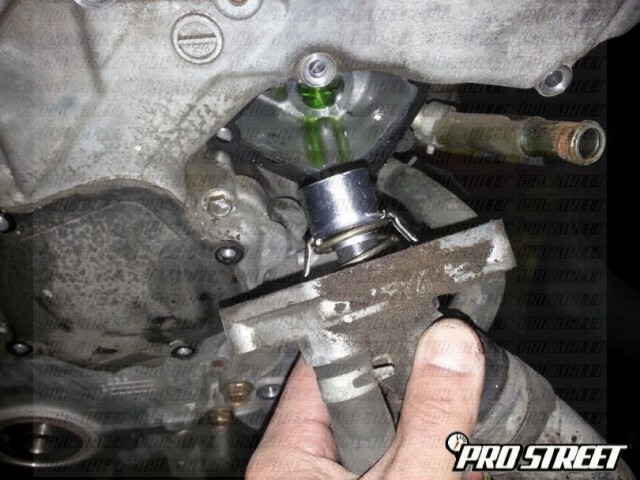 There can be many reasons for replacing your stock thermostat, from overheating or thermostat malfunction. Your factory G35 thermostat is responsible for controlling the flow of coolant once it reaches a certain temperature. This temperature "setting" is dictated by the wax pellet that is connected to the diaphragm of your thermostat.
Over time this wax pellet can wear or become damaged, which can cause overheating issues or your thermostat being stuck closed or open. Today we'll be showing you how to change a G35 thermostat, and the part number for this unit is 21200-4W010. Unlike other How To Replace a Thermostat articles, we'll be replacing the thermostat and thermostat housing.
The test vehicle today is a 2005 Infiniti G35, and we'll be replacing the thermostat to resolve an overheating VQ35DE. Before we begin our How To Change a G35 Thermostat guide, this DIY article assumes you have already raised the front of the car and drained the coolant.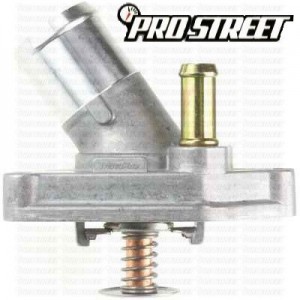 With the radiator drained sufficiently, undo the lower clamp on the lower radiator hose. Pull the hose up and tuck it back towards your headers or simply remove the lower radiator hose all together.
Your thermostat and thermostat housing is mounted on the driver side of your 3.5 liter VQ35, and is mounted to the block by 3 10mm bolts. Undo these 10mm bolts and leave the bottom right hand bolt for last.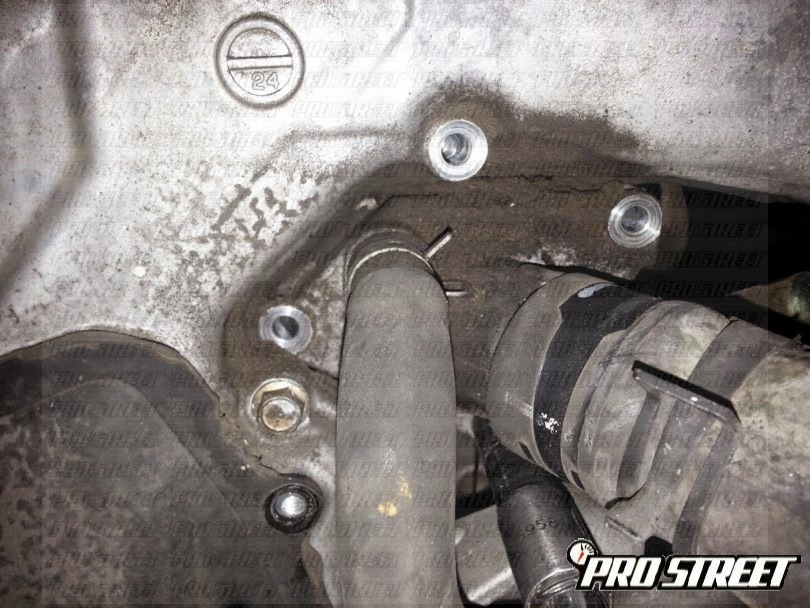 There may be some excess coolant that may spill out from the neck of the thermostat housing, so be careful.
Remove the thermostat and thermostat housing and make sure to disconnect the lower radiator hose as well as the coolant bypass hose that connects to your water pipe.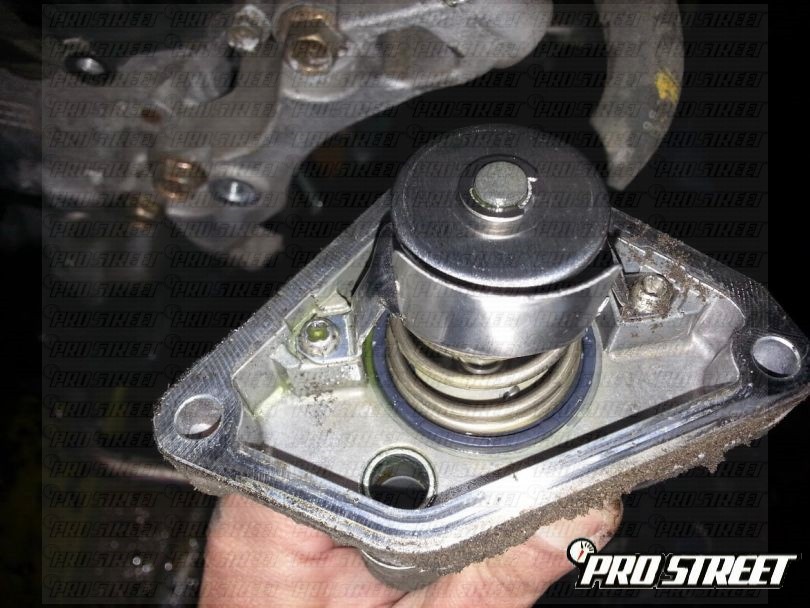 Remove your thermostat gasket and clean and prep the surface of the engine block to accept your new thermostat and thermostat housing. Infiniti does not call for gasket maker or any type of sealant but rather wants you to change the thermostat gasket to create the seal.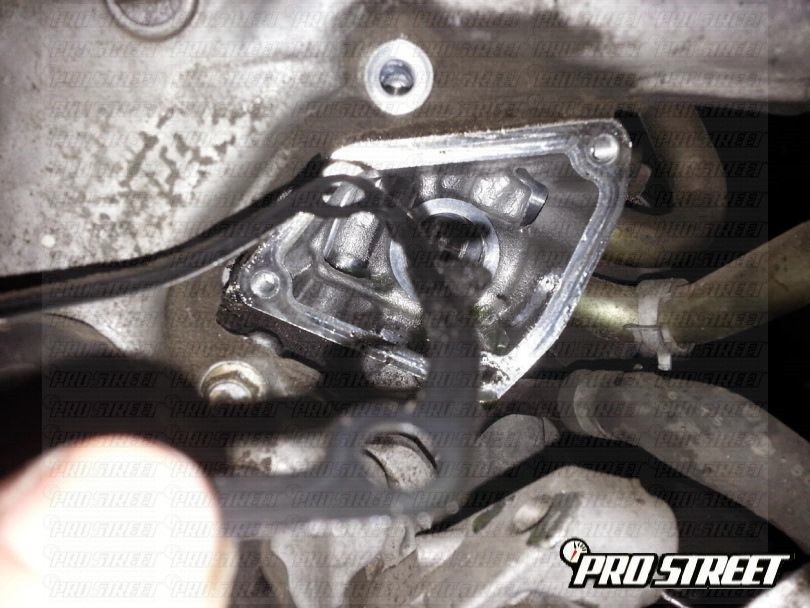 The gasket that Infiniti / Nissan wants you to use when you are learning how to change a G35 thermostat is part number 13050-31U00. This thermostat housing gasket comes with a adhesive backed lining which must be removed before installing on your VQ35.
Clean and prep the mounting area as much as possible. Make sure there's no excess coolant or moisture left behind that could interfere with your gasket sealing properly.
Peel the backing off your thermostat gasket and firmly press onto your VQ35 engine. Now install your new thermostat housing and thermostat, and torque the bolts to specification. When you are reconnecting your lower radiator hose, make sure to clear the cooling system of any air bubbles or pockets that could prevent the normal flow and operation of your water pump and thermostat.
You have now successfully learned how to replace a G35 thermostat, congratulations. If you have any questions regarding this install or comments, please leave them below.
Looking for more VQ35DE DIY and How To Articles?
---
How To Install a VQ35 Intake Spacer
How To Test VQ35 Ignition Coils
How To Test a VQ35 camshaft position sensor
How To Install a SAFC in a VQ35