By now you've all seen the fruit being borne from the Vision GT program from Polyphony Digital and the ever-popular racing game Gran Turismo 6. Manufacturers have taken turns wowing us with some of their offerings, from Toyota to Subaru some of the Vision GT Concept cars are fascinatingly awesome.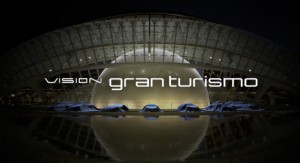 Leading the charge behind Sony and Polyphony Digital ambitious project is of course chief Kaz Yamauchi, who has had his finger on the pulse of the OEM led supercar offering projects from Day One.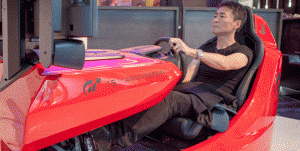 Instead of taking a big leap forward in technology and design, Mazda instead turned to it's roots by revealing their GT Concept offering. Continuing to build on the Mazda Skyactiv technology, the LM55 concept is every bit the supercar you think it is by looking at it's impressive body lines.
And true to their habit in mixing the old with the new, Mazda's Vision GT Concept was born. Repackaging the machine that captured the 1991 Le Mans, Mazda's LM55 Concept is both stunning and representative of Mazda's racing brand and image.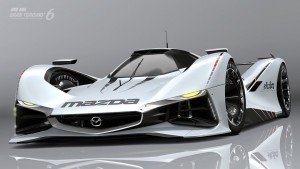 Mazda's Vision GT Concept is available as part of the Gran Turismo 6 lineup, and it's truly a dedicated track machine isn't all looks. Aggressive overfender design with incorporated monocoque chassis development has resulted in one of the coolest Mazda's we've been around in a while.
Have Gran Turismo 6 but not sure if you have the LM55 on your PS3? Get online right now and download the LM55 from the Vision GT car menu, and take on all comers.