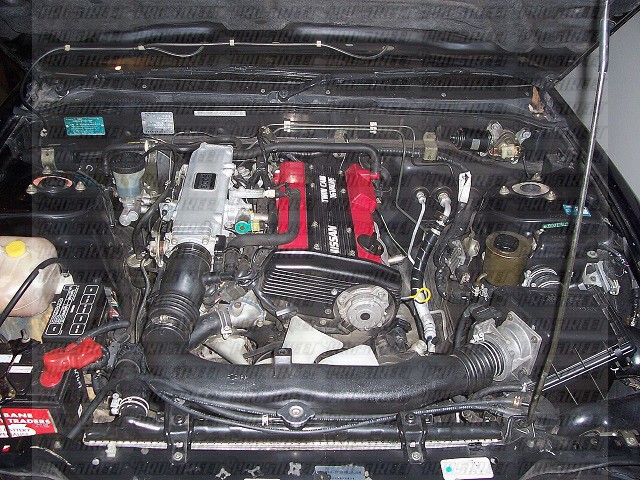 One of the more underappreciated and understated JDM engine sets is the Nissan JDM CA18DET. The CA18DET is a 1.8 liter turbocharged four cylinder with an iron block and aluminum head. Like many of it's JDM brethren like the 4G63 or 4AGE, the CA18DET responds extremely well to external mods and raised boost because of a stout bottom end. Like those other turbocharged, iron block Japanese engines, aluminum pistons, oil squirters and robust connecting rods are all standard fare.
Extremely modifiable and robust given it's smaller displacement, the Nissan JDM CA18DET remains a popular choice for engine swappers. While the Nissan's CA18 isn't quite as popular as they once were, but that doesn't change how reliable and flexible the engine is.
Rated at 167 hp and 165 ft-lbs of torque stock, the DOHC aluminum cylinder head leads the way for incoming air charge built by the Garrett T25 turbocharger with a .48 A/R. This turbo is known as the "disco potato" and can also come as a Super 60 or T28. Nissan's EFI system delivered fuel through a set of 370cc injectors by way of Multiport Fuel Injection. Bore is 83mm and the stroke is 83.6mm and the CA18DET also has an integrated top mount air-to-air intercooler to fight off predetonation.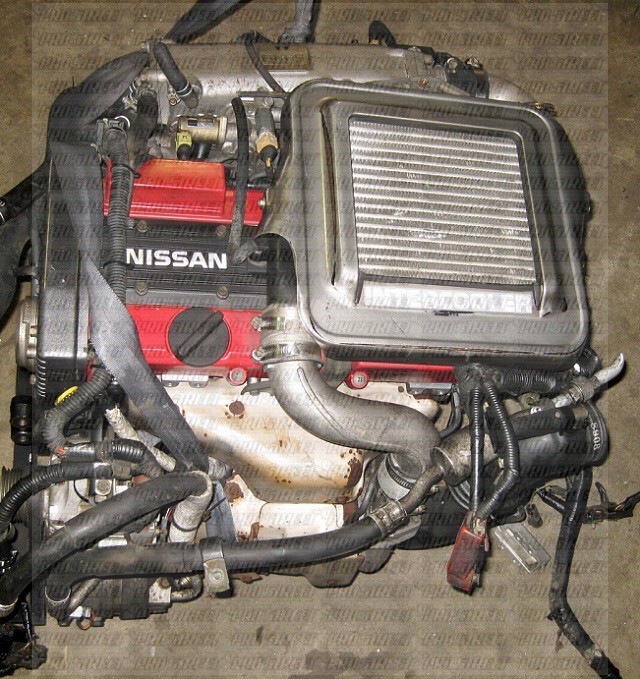 There's a few vehicles that this 1.8 L Nissan JDM CA18DET can be found in for importing purposes. From the Silvia S12 RS-X and the 1989-1993 Silvia, the Nissan Bluebird and 180SX S13 the JDM CA18DET is a tad different than the Euro versions. The late JDM CA18DET also had a funky 8 port cylinder head design with integrated butterflies to decrease lag and help with low end to midrange power and response.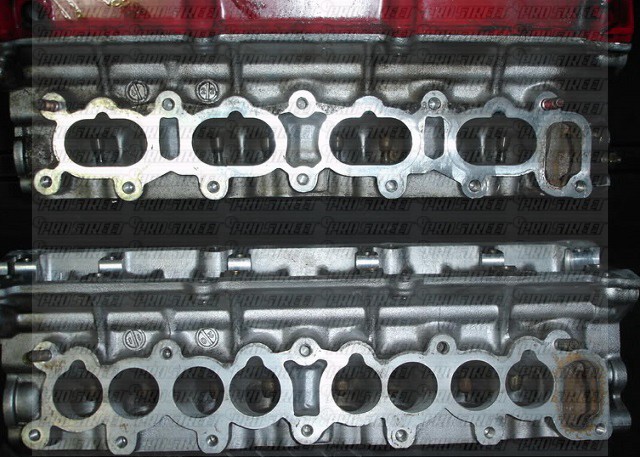 This oddball design was truly cutting edge during a time well before the cylinder shutdown system used in today's vehicles. Using a set of long narrow ports that would be open below 4000 RPM, the CA18 would "changeover" or engage the butterflies opening the high ports on the intake manifold and increasing engine flow and power.
Increasing emissions laws and taxation in Europe led to this four port design making it's way to Europe, and indeed this late model CA18 is the most desirable from the Nissan 4 cylinder family of engines. With decreasing supply and pricing, many enthusiasts find the CA18DET more desirable than even a SR20DET because of it's inherently cheaper. The abundance of European vehicles this engine makes it an easy find for most engine importers, JDM or otherwise.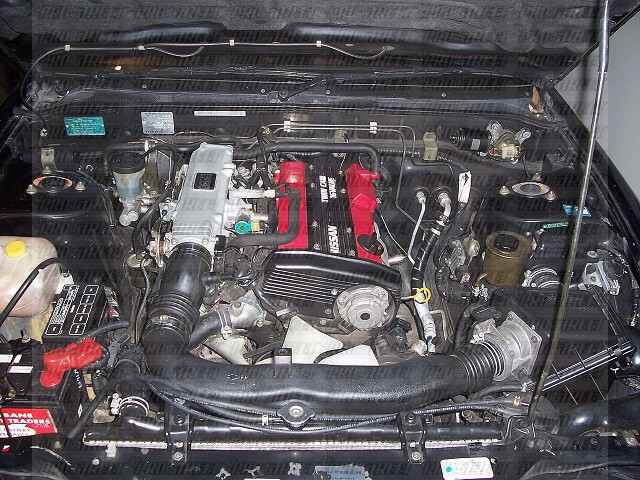 As this engine is typically found in the S13 and S14, this engine swap is common for USDM Nissan 240SX fans. With more and more low priced CA18DET's out there, it's easy to see why this motor is the swap flavor of choice for most 240SX owners. Many times a complete engine swap with engine harness and ECU can be sourced for the same price a SR20DET clutch costs.
With a boost friendly 8.5:1 compression ratio and an iron block, the Nissan JDM CA18DET, like the RB20DET loves to rev. Because of the very square design, the CA18 can rev well over 8000 RPM and still make power so long as your valvetrain components can keep up. Intake and exhaust durations were 240° and 248° respectively. Intake valve lift was 7.8mm and the exhaust valve lift was 8.5mm. Lash type cams had 8 lobes. The cams were coupled with hydraulic lifters to operate the valves and the valve train was driven via ribbed rubber belt. This engine also was one of the first to integrate a coil on igntion system, which was lit by an external igniter.
Displacement (cc) 1809
Power Output (hp) 135 – 175
Compression Ratio 8.5:1
Bore (mm) 83.0
Stroke (mm) 83.6