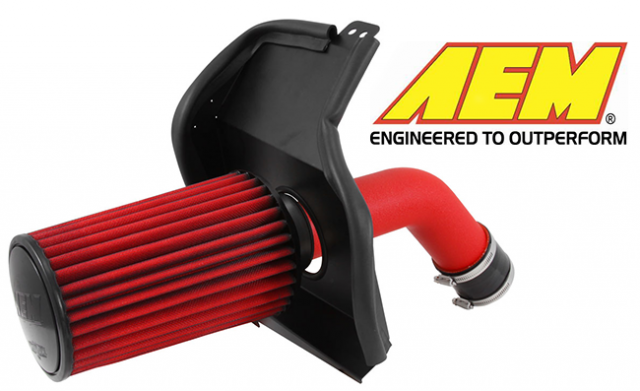 The new 2015 Subaru WRX STI has definitely redefined the AWD turbocharged landscape with a fresh set of features and performance. Coupled with the rumors of the Mitsubishi Evolution's demise, you can bet that the new Subaru WRX STI is ready to handle anything you can throw at it.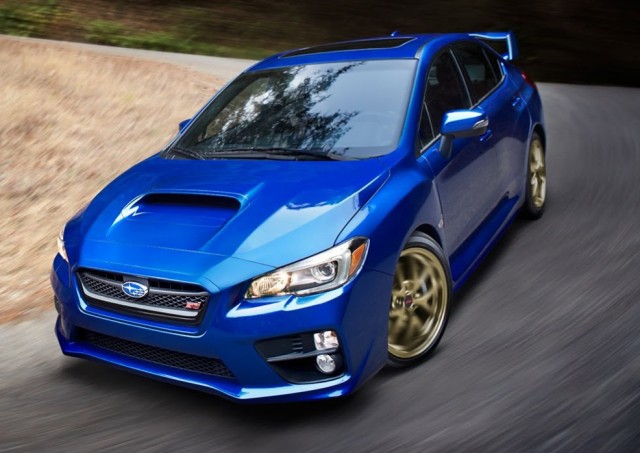 Everything from the redesigned front end and at times garish rear wing complete the racer look and the drivetrain and powerplant definitely live up to the bill. A bevy of new handling and suspension upgrades from the adjustable constant differentials, to the torque vectoring, the STI takes AWD to another level.
At 305hp in stock form, the Subaru WRX STI has ditched the wagon in favor of the sedan full time, all the time. And we're not complaining. Along with the exterior redesigns, the interior as well as the creature comforts have been redesigned for better usage. Helping make the at times stiff and punishing ride a bit more smoother is the six speed transmission mated to the 2.5 liter EJ turbocharged engine we've all grown to love.
So is it any wonder then that AEM, one of the original aftermarket intake pioneers of our industry has upped their game for the new STI? Introducing the new Cold Air Intake for the new Subaru WRX STI, with a cold air heat shield integrated into the package.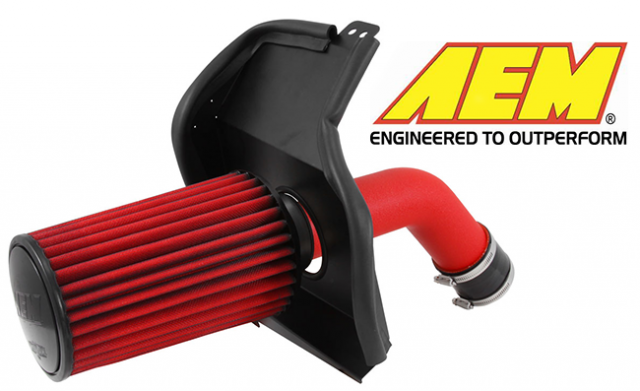 AEM's Dry Flow intake technology is featured on this new Cold Air Intake, and can be found here. The part number for this item is 21-735WR and this intake comes in wrinkle red finish to complete your engine bay. This new cold air intake is also available in polished, as well as wrinkle blue in limited supplies.
AEM's heat shield is made from ABS plastic, making it resistant to heat soak and durable enough to last. The heat shield protects the intake from ingesting warm engine bay air, and guarantees your engine the coldest, densest air charge possible.
All this results in a whopping 32 hp gain @ 5300 rpm all with just the installation of a cold air intake. Additionally, drivers will experience an increase of 31 ft-lbs of torque @ 5400 RPM. This power gain is incredible for what you are installing and quite frankly unheard of from just an intake.
As with all AEM Cold Air Intakes, these intake kits deliver the coolest air inlet temperatures possible. Cooler air carries more oxygen, which translates into a more intense explosion in the combustion chamber to create more horesepower and torque. But that's only part of the power equation.
Tuning the inlet pipe in length and diameter to match the engine's resonance helps move more air to the cylinders (think of your engine as a big air pump), and no company on the market can tune an inlet as well as we can. We also monitor fuel trim correction factors and all OBDII sensors during R&D to eliminate leaning the engine out and/or throwing a check engine light. 

Our Cold Air systems are dyno-proven and tested against the competition to create more useable power than any other system of their kind. Every AEM Cold Air induction system features the highest standards of construction and we are so confident in their fit and performance that we guarantee them for the life of your vehicle.
Outperforms every other Cold Air system on the market

Manufactured and assembled in the USA

50-state legal or pending legality

Inlet constructed of lightweight aircraft aluminum and mandrel bent for maximum flow

Reinforced TIG-welded brackets and fittings deliver added durability

AEM's lifetime DRYFLOW Synthetic air filter is 99.4% efficient in FINE DUST testing, filters dirt as small as one micron, and never needs filter oil!
Part #:

21-735WR

Est. Power Gain: 32 HP @  5400 RPM
MSRP: $425.00