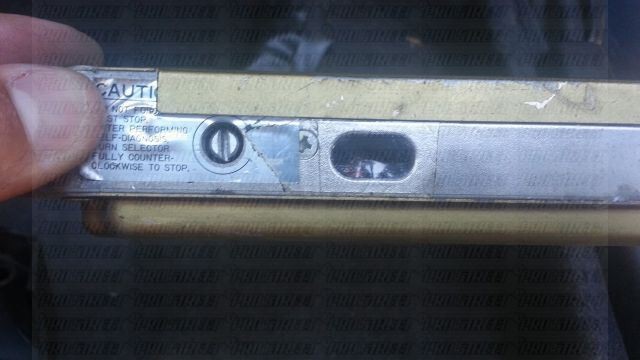 Addressing check engine lights or OBDII trouble codes is never a fun thing to do. But when it's time for maintenance on your Nissan 240SX, checking the codes might be difficult for many people. Our How To read Nissan ECU Error Codes article will help you learn how to check your trouble codes with a step by step guide.
Your 240SX ECU is located in the passenger side footwell and you've got to remove it before you can check your Nissan ECU Error codes. Find your passenger side footwell and remove the 2 plastic push pins that hold the ECU cover in place. Unscrew the back plastic pin and pull on the cover to expose your ECU.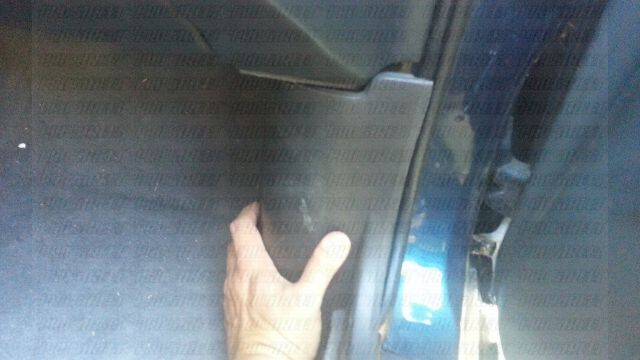 Once you have pulled off the passenger side cover, undo the metal screws and rivet that hold this kickpanel cover in and keep them safe. Now pull out your ECU and make sure to keep it plugged in while doing so.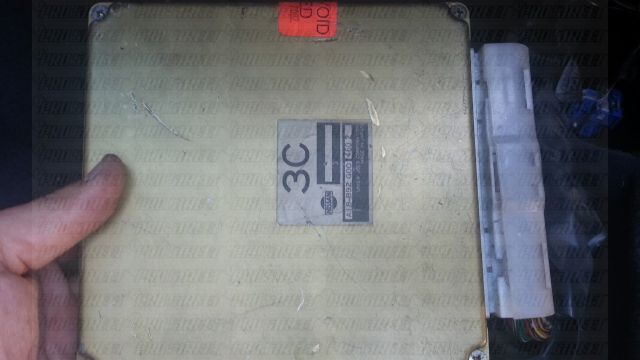 Now turn the ECU on it's side to gain access to the self diagnostic modes in your Nissan ECU. Using a flathead screwdriver you can put your ECU into test mode and clear any trouble codes you may have with the vehicle.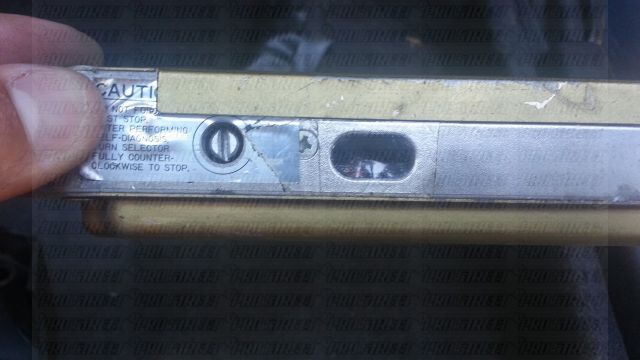 You should now see the adjustment screw as well as the indicator LED for your Nissan ECU. The screw will put the ECU into a variety of modes and can also clear all trouble codes from your vehicle. Carefully pull away the protective sticker to expose the screw head of your Nissan ECU. Using the guide printed on the sticker, you will want to turn the screw fully counter-clockwise to enter Diagnostic modes.
There are four modes for your Nissan ECU that will help enable you to correct and check the trouble codes. All Modes are with the Ignition Switch in the ON position
Mode I (Engine OFF)- Bulb Check
Mode I (Engine ON) – Malfunction Warning
Mode II (Engine OFF)- Stored Self Diagnostic Results
Mode II (Engine ON)- Exhaust Gas Sensor Monitor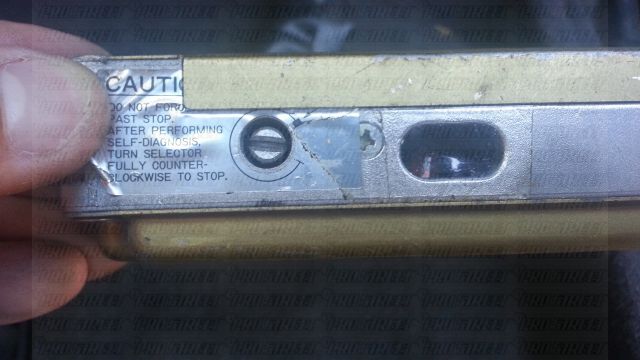 To begin your ECU diagnostic procedure you must turn the ignition key to the "ON" position, which will put your Nissan ECU into Mode 1. From the first mode you will want to enter Mode II, to achieve this you must turn the mode selector screw fully CLOCKWISE, and hold it there for 4 seconds.
Turn the screw back to it's original position, and your ECU should now be in the diagnostic mode II.
You should not turn the engine on during any stage of your Nissan ECU diagnostic procedures as it will default your ECU back to code 55 ( everything okay ) mode.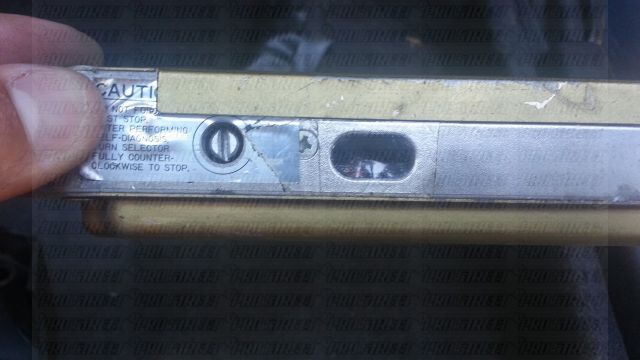 Reading the Malfunction code from Mode II is very easy, simply count the number of times your RED led flashes. Count long flashes as the value of 10, and short flashes for the single digits. For example the Nissan ECU trouble code 14 is represented by one long flash, proceeded by four short flashes. Code 14 signifies an error with you Nissan Vehicle speed sensor circuit.
If your LED includes a green LED as well, you have a SOHC ECU which differs from the DOHC unit we are showing you today.
After retrieving your Nissan trouble code, go back to the first mode by turning the Mode Selector fully CLOCKWISE again, holding for another 2-seconds and turning it back to the original position. This will also erase any of the trouble codes stored in your Nissan ECU. The Nissan KA24DE ECU stores these trouble codes for 50 cranks of your starter, if the codes still remain after 50, they are stored for another 50 until cleared or resolved.
Translating the Malfunction Codes:
ALL TESTS ARE PERFORMED W/ THE IGNITION SWITCH "ON"
For California Models Only:
Code # Description
12 Air flow meter circuit
13 Engine temperature sensor circuit
14 Vehicle speed sensor circuit
31 E.C.U. (E.C.C.S. control unit)
32 EGR function
33 Exhaust gas O2 sensor circuit
35 Exhaust gas temperature circuit
43 Throttle position sensor circuit
45 Injector leak
For Non-California Models:
Code: Item:
11 Cam Position
12 MAF
13 Coolant Temp
14 Vehicle Speed
21 Primary Ingition signal
25 IACV
31 ECM
32 EGR
33 Primary O2 (fron)
34 Knock Sensor
35 EGR Temp
36 EGRC-BPT Valve
37 Closed Loop
41 IAT
43 TPS
65 Misfire, Cyl. 4
66 Misfire, Cyl. 3
67 Misfire, Cyl. 2
68 Misfire, Cyl. 1
71 Misfire, Random
72 Catalyst System
76 Fuel Injection System
77 Secondary O2 (rear)
82 Crank Position
84 A/T Diagnostics Link
95 Crank P/S Cog
98 Coolant Temp
103 A/T Park/Neutral Switch
105 EGRC Solenoid Valve
111 Inhibitor Switch
112 Vehicle Speed Sensor, A/T
113 A/T 1st Gear Signal
114 A/T 2nd Gear Signal
115 A/T 3rd Gear Signal
116 A/T 4th Gear / TCC Signal
118 Shift Solenoid Valve A
121 Shift Solenoid Valve B
123 Overrun Clutch
124 Torque Convertor Clutch
125 Line Pressure Solenoid Valve
126 TPS, A/T
127 Engine Speed Signal
128 A/T Fluid Temp Sensor
Mode II (Engine OFF)- Stored Self Diagnostic Results
Code # Description
11 + Crank angle sensor circuit
12 E Air flow meter circuit
13 E Engine temperature sensor circuit
14 E Vehicle speed sensor circuit
21 + Ignition signal circuit
31 E E.C.U. (E.C.C.S. control unit)
32 * E EGR function
33 E Exhaust gas O2 sensor circuit
34 Detonation sensor circuit
35 * E Exhaust gas temperature circuit
43 E Throttle position sensor circuit
45 * E Injector leak
54 Signal circuit from A/T control unit to ECU (A/T only)
55 No malfunction in the above circuits
* = California models only
E = Check Engine light will show this code.
+ = Check items causing a malfunction of the crank angle sensor 1st, if both #11 and #21 are displayed at the same time.
That does it for our How To Read Nissan ECU Error Codes tutorial, please leave us any questions or comments below.