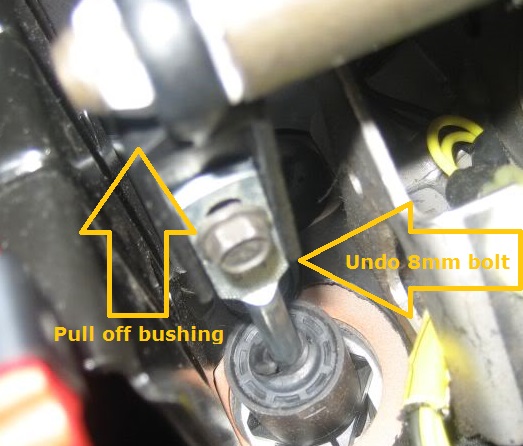 Project SRT4 is back in action, recently putting down 383 horses to the front wheels on our Dynojet 448X. We are using a ACT XTR6 disc in our DN4-XTR6 clutch kit, and we recently showed you How To Bleed your SRT-4 clutch. Still though, we know there's some improvement to do still in the way of our SRT-4 clutch and clutch pedal. 
Today we'll be covering two topics on our Dodge Neon SRT-4 regarding the clutch pedal pivot.  The first is a bushing upgrade to help increase contact patch and decrease the vague "dead spots" at the top of your clutch pedal travel. The bushing part number we are looking at is a Dorman 14041 and it can also be labeled under the "HELP" category in your local auto parts store.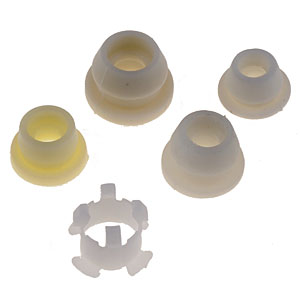 This bushing kit is an excellent choice for upgrading the plastic pedal pivot point on your SRT-4 clutch pedal assembly. The insert is placed inside the plastic guide for the circlip, which can be removed by taking a look at your pedal assembly and removing the 8mm bolt. After this 8mm bolt is removed, you can slide off the plastic pivot point and insert this bushing guide.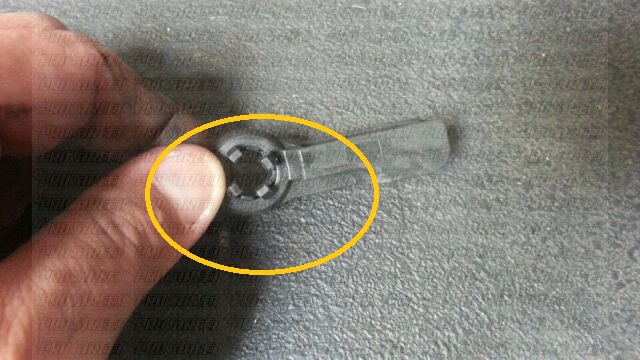 This bushing is an excellent choice for replacing the ridiculously fragile stock bushing that your SRT-4 comes with stock. This pivot joint is connected to your master slave cylinder and connects the rod to your clutch pedal assembly.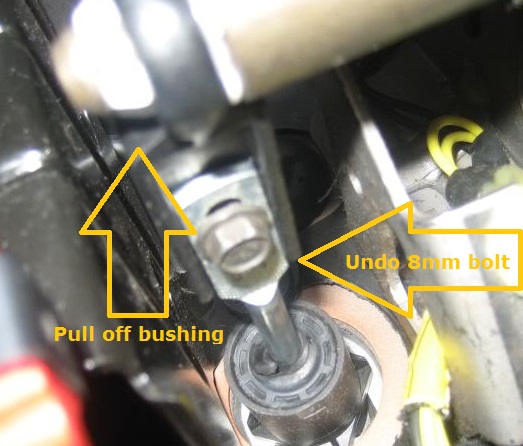 To access this pivot joint get under your dash and remove the 8mm bolt that holds on your clutch master cylinder. Then gently remove the pivot joint from the rod that mounts it to your clutch pedal assembly.
This How to Repair your SRT-4 clutch pedal pivot is a great way to resolve your clutch pedal issues, especially WHEN you stock bushing breaks. The problem is, if you are racing your vehicle or driving it aggressively, it's only a matter of time before this bushing goes out as well.
That's when you want to learn How To Upgrade a SRT4 Clutch Pedal Pivot, which will lead you to any number of parts. We chose the MAP performance clutch pedal pivot, but in reality there isn't going to be wrong with any of the offerings on the market today. Installation procedures on How To Upgrade a SRT4 Clutch Pedal Pivot, will remain the same regardless of whose companies upgrade you go with.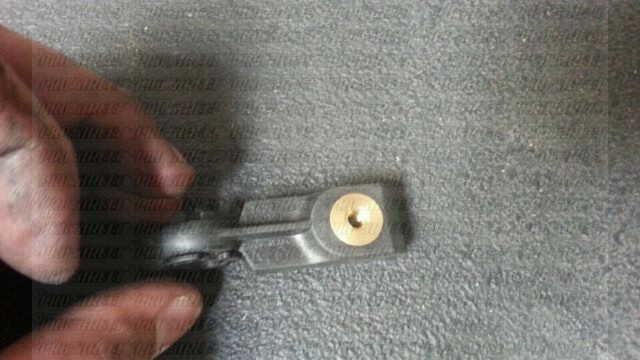 Follow the instructions above on how to remove your SRT-4 clutch pedal pivot, remember that one side is connected by way of the 8mm bolt. Remove your factory plastic piece of junk and slide on the upgraded pedal pivot of your choosing.
Reconnect this new pivot to your factory master clutch cylinder rod, and make sure to adjust the SRT-4 pedal accordingly. If you have not already, check out our How To Bleed Your SRT-4 Clutch article as well.
Here is a picture of our unit fully installed and adjusted, remember that you must restore the "dead play" in your clutch pedal before tightening the 8mm bolt. Ensure you have a half inch of free play in your clutch pedal before you fee the pressure of your hydraulic system.
Check to make sure that your SRT-4 clutch pedal rebounds and responds nicely, and then bleed your clutch when you are done with the clutch pedal adjustment.
You now know How To Upgrade a SRT4 Clutch Pedal Pivot, please let us know if you have any questions or comments below!