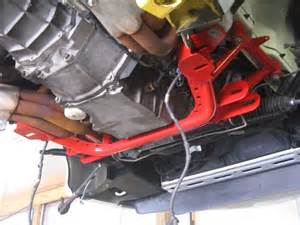 The LS1 is one of the most powerful and versatile V8 configurations from GM that first burst onto the scene back in 1998 with the Chevrolet Camaro. Appearing in that generation of muscle car from 1998-2001 Corvette, Firebird, TransAm and more. Now over 20 years old this motorset along with it's many cousins have become cheap enough to drop into almost anything. Today we'll be going over the classic Miata LS1 swap, one of the more popular choices in recent memory.
What many people don't know is that this GEN III block from GM was really unveiled in 1995, in what GM dubbed the Cormaro. The Cormaro was a pre-production test of the new LS1 engine, and it's been swapped into other cars ever since. This shortblock is truly an engineering marvel with power peaking at 354 hp @ 5600 rpm and over 350 ft lbs of torque as low as 4300 rpm.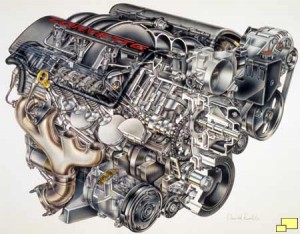 Why a LS1?
It's a fair question to ask of Mazda Miata owners, especially with a large turbocharger market to support the 1.6 and 1.8 engines. But like our 240SX primer, the LS1 gives you maximum bang for the buck. Over 300 whp and around 300 ft lbs of torque in stock form, it's just a few tweaks away from something special. When you want to complete a Miata LS1 swap, here's just a few of the pointers to keep in mind.
This of course ignoring the obvious questions people ask about putting a domestic small block Chevy into an import chassis. We will not be addressing those in our how to swap a LS1 into a Miata writeup, but if you have to ask you won't want to Swap a LS1.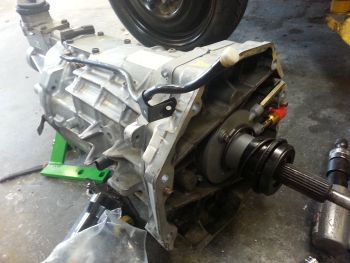 But outside of those specifically targeted questions, Miata owners may enjoy the large quantities of torque and horsepower available in at almost any rpm. A small compact lightweight engine that provides you all the creature comforts, but with performance capable of world beating power.

There are a few things you can do to squeeze a few ponies out of the motor in stock form, check out our how to on modifying your bumpstop and throttle body. Popular to contrary belief, this engine swap does not turn the Miata into some sort of front heavy understeering pig.
A typical GEN III LS1 with a T56 will add around 187 lbs to the front of the car, which is significant, but it's not going to radically transform your turning radius either. Weight distribution from a LS1 swap into a Miata will put it at a 52/48 split which isn't going to kill your track performance. This is one of the main reasons why the Miata LS1 swap is so popular, and for good reason.
There are 5 major points to review when first contemplating learning How To Swap a LS1 into a Miata, we'll break them out below.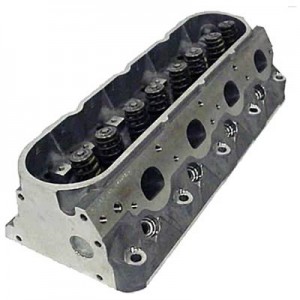 1. Why a Miata? – Fair enough question all things considered. But a simple answer is that properly done, the Miata will provide you with a roadster that puts down 300-330 wheel horsepower and torque with a curb weight of 2400-2600 lbs. As far as power to weight ratio it catapults the Miata into supercar territory, with more power just a few tweaks away.
Further, the Miata is unique in that it lines up perfectly in many areas for the LS1 and T56 transmission combination. The throttle cable lines up without the need for modification and the shifter exits directly in the center of the factory shifter hole. When it comes to measurements and driveline components, the Miata LS1 swap is one of the best choices.
2. Size vs power – When you combine the complexity and piping of the typical 1.6 or 1.8 turbocharged engine, along with the tuning and maintenance issues which may arise, its easy to see why we favor the LS1. Our purpose behind the How To Swap a LS1 into a Miata guide is to illustrate this point perfectly.
Because the DOHC engines of the Miata during the 90s were loosely based on the 323 turbo engine, we definitely do appreciate the turbocharged Miata as much as anyone.
But when you consider the lack of turbo, lack of turbo manifold, lack of intercooler piping and the sensors and computers that could fail along with it, you begin to see why we favor the LS1.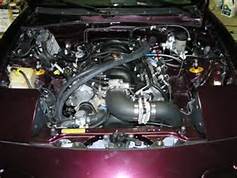 2. How To Swap a LS1 into a Miata – Unfortunately the Miata will take a bit more than our typical LS1 engine swap guide. Because of the Miata's smaller engine bay and short wheelbase, most swap places ask for at least your front subframe and K member as well as the oil pan you'll be using.
The Miata's drivetrain and complete cooling system must be removed before you begin your LS1 swap. If your subframe and k member have already been modified, you're ahead of the game in our How To Swap a LS1 into a Miata guide.
Subframe – You can either opt for one of the popular turnkey engine swap solutions that will include a tubular k member like the one shown below. This K member is a vital part of your project, and if you want to Swap a LS1 into your Miata one that should be planned ahead of time.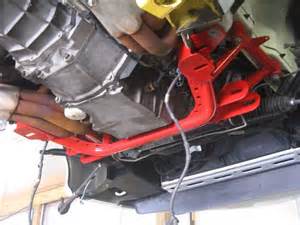 You can opt to run this tubular style front k member, which may force you into a oil pan decision. Unlike some of the other LS1 swaps we feature here however, when it comes to learning how to swap a LS1 into a Miata, it's best to go turnkey. The right kit goes a long way towards completing your Miata LS1 swap.
Most turnkey companies will offer you a variety of parts that will come with everything you need. From a complete tubular subframe replacement, engine mounts and new steering shaft should be included. Where we normally like to tell you that piecing your kit is the best way to swap a LS1, in this scenario we recommend a complete kit.
Purchasing a front crossmember that doesn't work with your oil pan, or headers that won't clear your steering column, we've seen them all. Do your homework when shopping for the right kit that provides things like frame rail supports to help combat the twisting that can occur.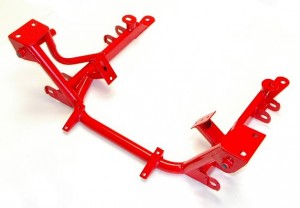 3. Chassis – There's more than a few options to choose from here if you don't already have a Miata to put your LS1 into. When referring to the two most swapped Miatas for this kind of build, thres the NA Miata (1990-1997) and the NB Miata from 1999-2005. When planning to undertake our how to swap a LS1 into a Miata guide, you will need significantly more work than just a mount kit and driveshaft.
4. Modification – There are some clearance issues that involve some slight modification near the frame rail towards the back of the vehicle. You can sawsall this section or even cut and bend the metal flaps away to give yourself the room you need.
Parts for your LS1 are plentiful and easy to acquire, mainly because you can build your own motor or use different heads or cams for more power. If you are in the early stages of planning our how to swap a LS1 into a Miata guide, looking at mods is a good idea. For our primer on LS1 heads and what they fit, check this link and our LS6 Intake manifold install walkthrough as well.
5. Remote Bleeder – As with many of our other LS1 swap guides, you would be best served installing a remote bleeder for the T56 clutch assembly. Check out our How to Install a LS1 remote clutch bleeder article here.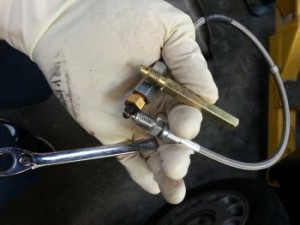 6. Front Subframe and engine mounts – Usually this is sold as a starter kit and although it's not recommended in our how to swap a LS1 into a Miata guide, you can go this route. Pick a good mount kit company and you should not need to cut into the transmission tunnel, remove your dashboard, or modify your steering joints. There is something to be said for a good kit, even if you have to pay more.
This section of our guide also relates to the subframe section, because if you want to Swap a LS1 into your Miata subframe and engine mounts should match your subframe. Complete your Miata LS1 swap with just a few steps to plan ahead.
7. Transmission Mounts – Another part of your how to swap a LS1 into a Miata guide, is the strengthened transmission mount and braces. Most manufacturers sell a complete frame rail kit that acts as a subframe brace by incorporating torsional bars to eliminate stress.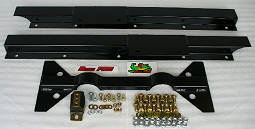 Transmission Mount (T56) – this kit includes heavy 14ga frame rail channels to increase the torsional strength of your chassis. Most kits provide bolt in or weld in plates that the transmission and urethane mount will bolt to, making the middle of your Miata the strongest.
Axles – You will need a definite upgrade here as most Miata axles fail around 400whp, a horsepower number tha isn't hard to reach turbocharged. Driveshaft shop sells multiple upgrade sets that can keep your axles in one piece and your LS1 Miata on the road.
Build your own Frankenstein GEN III GM motor
Bringing us to possibly the best point of the GEN III and GEN IV GM motors, is the interchangeability of the different motor sets. Simply put you don't need a LS1 or LS2 to swap into your Miata, when a 6.0 liter LQ or LM with different cylinder heads can do even more. For a rundown on GM RPO click on this link, or for a How to build a Budget LS1 check Part 1 as well as our Part 2 writeup.
Wiring a LS1 into your Miata is the next chapter of our How To Swap a LS1 into a Miata article, please make sure to check it out!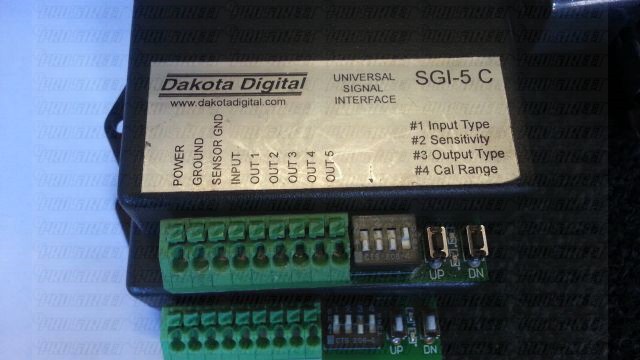 Wiring Dakota Digital speedo and tach translators is an easy but must do for any Miata LS1 swap. Learn How to install Dakota Digitals here in our handy step by step guide. Want to learn more about your Miata LS1 swap? Subscribe to My Pro Street today to get all the latest in tech tips and How To Guides.