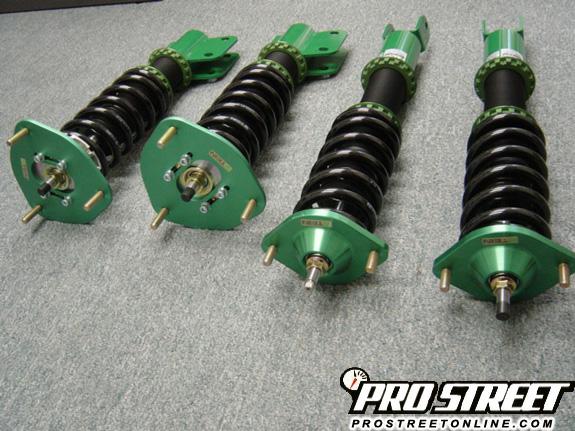 TEIN USA has long stood for excellence and high quality parts in the aftermarket suspension market, and today they've upped the ante yet again. Their complete lineup of Street Basis Coilovers were developed as an entry level solution based on the popular BASIC coilovers from the 1990s.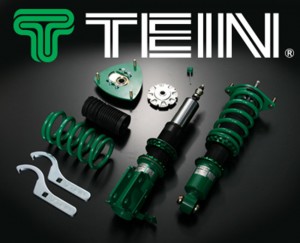 The Street Basis damper gives the end user a TEIN BASIC coilover that's been evolved to provide low cost and high quality. These dampers give you the ability to swap your top strut mount and transfer to a new progressive spring and matched shock absorber. After you have completed the installation, these Street Basis coilovers lower your ride giving you an aggressive stance and improved cornering ability.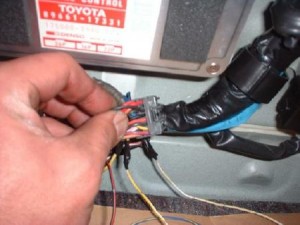 TEIN's engineers then took the BASIC to task, upgrading the internal components and improving external coatings to extend the life and performance of the damper. Their BASIS coilovers are based on a shortened shell case, giving users an optimum shock travel point and damper stroke that begins lower than the standard ride height.
These TEIN BASIS dampers truly have revolutionized the TEIN stable of coilovers, but they aren't stopping at just the new cars, they are giving back to older chassis as evidenced by their new SW20 BASIS. Developed for the 1990-1999 Toyota MR2, TEIN is tackling the issue of legacy vehicles such as the MR2 and providing a true suspension solution that isn't based on 90s technology.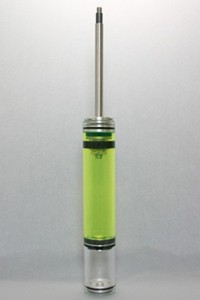 Using the same ZT coated threaded bottom sleeve as their other BASIS offerings, TEIN gives you the right way to lower and raise your vehicle to attain desired stance. Further components such as camber kits, alignment kits or control arms may be required to restore your alignment.
Street or track, full or part time, no matter what kind of racing you and your SW20 are into, TEIN's BASIS coilovers can take you there, in style.
As with all TEIN Coilovers, the Street Basis dampers are made in Japan under strict quality control standards and developed by highly trained suspension engineers. 
These Street BASIS coilovers are great for daily driving and spirited driving for all types of drivers.
Part #: GST04-1USS2 (SW20L/SW21L)
MSRP: $900.00
Basic Tein Street Basis Features:
Steel Construction
Twin Tube internal construction
Larger piston diameter for strut type front and rear (22mm)
Ride Height adjustable via spring seat
Powder coated damper body
Non-welded ZT coated Adjustment Tube
Full-Length Dust Boots
1-piece Aluminum Spring Seat with Delrin Thrust Washer
Available for Overhaul
1-year Manufacturer Warranty
Contents of Damper Kit:
Shock Absorber × 4 Bump Rubber × 4
Main Spring × 4* Hook Spanner × 2
*Some applications include helper springs Dust Cover × 4**
Seat Lock × 4 **Some kits will retain use of OEM Dust Covers
Spring Seats × 4 Instruction Manual × 1
Delrin Thrust Washer × 4 Stickers***
***(Note that Stickers do not come included for all JDM part numbers and for certain applications)
Don't forget, if you are located in the Northern California Bay Area, that we can align and install these coilovers just for you! Give us a call to schedule your appointment or chat with your live support specialist to schedule your alignment!