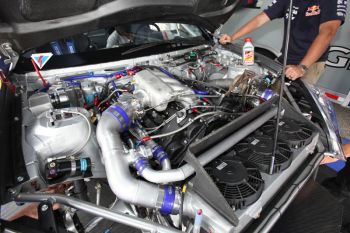 We are fresh back from SEMA and will be updating our blog with SEMA coverage from pictures to interviews and pressers, because the 2013 SEMA Show was definitely an awesome sign of things to come!
One of the more exciting developments in the sport compact arena has been Hyundai's willingness to jump into the fray and carve a niche in the market for themselves. One way of doing it was through their many offerings at the show, from the Bisimoto Genesis to the Legato and more. But what really got our tuning and engine swap juices flowing, was the announcement that Hyundai would be offering their motor swaps in a Hyundai Crate Motor form, making it easy for tuners and enthusiasts to swap either 4 or 6 cylinder powerplant into their ride!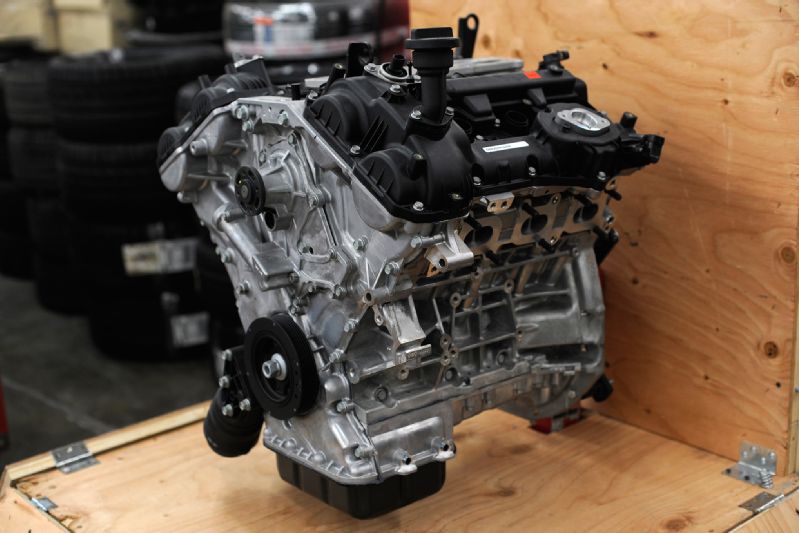 Their 4-cylinder is available both with and without turbo for those willing to bolt on their own turbine, with prices starting at 4,500 for the 4 cylinder. The more powerful Lambda motor will cost 9,000 dollars which is a significant reduction in price compared to the Ecoboost engines from Ford.
All engines will come complete with manifolds, injectors and fuel delivery systems as Hyundai Motor America CEO John Krafcik, elaborated in a released statement.
"As more Genesis Coupes have entered the pre-owned enthusiast market since its 2009 launch, we've witnessed strong interest in leveraging the low cost potential of this rear-drive platform and its powertrains for the tuner market and motorsports,"

"Now, with our new crate engine program, Hyundai is making it more affordable for these same enthusiasts to modify their Genesis Coupe, or perhaps inject some high-value horsepower into other platforms."
Hyundai's new crate engine program will begin next month with sales through authorized Hyundai dealerships. Each engine will come with a 12-month/12,000 mile warranty.
For more SEMA and Hyundai coverage, check here:
Stay Tuned for more SEMA Coverage!
Pro Street Online
www.prostreetonline.com
1-888-776-7022