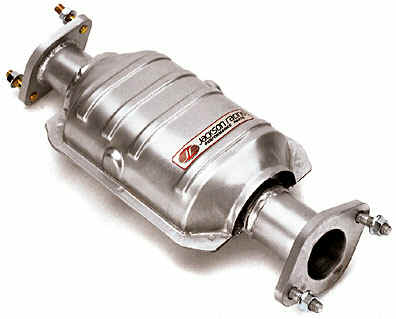 CARB is an acronym that many enthusiasts that live in California are more than familiar with in relation to modified parts, and is named after the governing branch that controls the legality of such parts. The California Air Resources Board (CARB) is a part of the Environmental Protection Agency, and they are both responsible for the quality of air and health to all residents in California.
So suffice to say there are quite a few things you will need or refer to if you live in California and have a modified vehicle, but today we'll be looking at the legality of catalytic converters and why you can't order one if you live in California.
Why can't I order a catalytic converter from you if I live in Calfornia?
It's a common question for many people and one thats asked quite a bit here at Pro Street Online, and we're here to help shed some light on the CARB regulations that prevent California customers from purchasing a new replacement catalytic converter.
To begin we reference California Vehicle Code section 27156, specifically sections c and h which read as follows :
(c) No person shall install, sell, offer for sale, or advertise any device, apparatus, or mechanism
intended for use with, or as a part of, a required motor vehicle pollution control device or system that
alters or modifies the original design or performance of the motor vehicle pollution control device or
system.
This is fairly straightforward except for this verbiage here which came into effect January 1st, 2009.
(h) This section shall not apply to an alteration, modification, or modifying device, apparatus, or
mechanism found by resolution of the State Air Resources Board to do either of the following:
(1) Not to reduce the effectiveness of a required motor vehicle pollution control device.
(2) To result in emissions from the modified or altered vehicle that are at levels that comply with
existing state or federal standards for that model-year of the vehicle being modified or converted.
(i) Aftermarket and performance parts with valid State Air Resources Board Executive Orders may be
sold and installed concurrent with a motorcycle's transfer to an ultimate purchaser.
(j) This section applies to motor vehicles of the United States or its agencies, to the extent authorized
by federal law.
This by section states that catalytic converters that are deemed to be replaceable must have a California E.O ( Executive Order ) number stamped clearly on the outside of the converter. In an effort to remove older vehicles and modified ones from public roads, CARB further states that your vehicle must be approved in order to receive a California-approved catalytic converter for your car.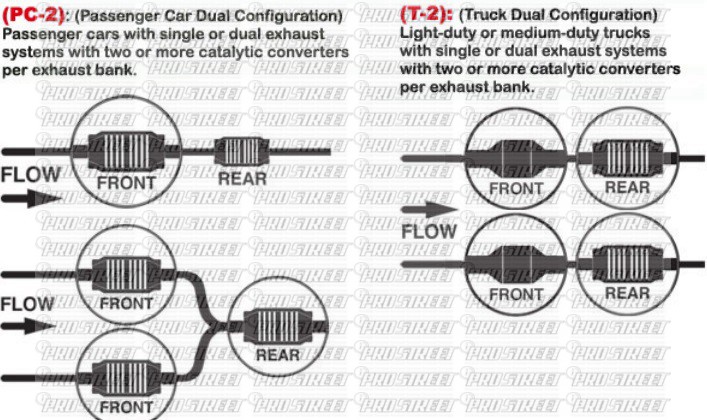 Check this link for CARB's database search of your vehicle for catalytic converter replacement.
Will my old pre-OBDII converters pass smog under this new law?
So long as your vehicle had the catalytic converter installed before 1/1/09 your vehicle still will pass as it passes under the laws before the enactment date.
Why do the authorized catalytic converters cost more?
CARB has dictated stricter emissions laws in an effort to clean up California's air, and by their estimations they will have decreased emission levels of HC by 10,600lbs per day NOx by 62,600lbs per day and a potential reduction of CO by 102,600lbs per day since the new law's inception.
I own a California vehicle, but have since moved out of the state do these laws still apply to me?
No, only for residents of California are these laws relevant. If you live in the 49 other states these laws do not apply to you.
I can't find information on how to buy a California catalytic converter.
If you have tried giving us a call and still cannot find the right catalytic converter for your application, look up the summary of exempted aftermarket catalytic converters at: www.arb.ca.gov/msprog/aftermktcat/aftermktcat.htm
For more information, please feel free to contact us at Pro Street
Pro Street Staff
1-888-776-7022