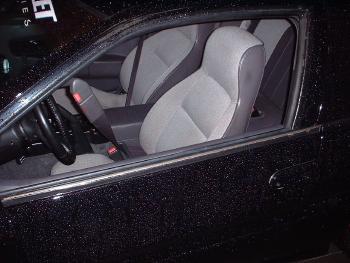 Window trim can usually be replaced fairly easily by way of ordering a new part from your local dealer and replacing the panel in question. Today we'll be looking at how to replace your worn, battered window trim and give your car a clean fresh look.
How do I replace my Eclipse Window Trim?
For the year range of 1989-1994 Mitsubishi Eclipse, this replacement window trim is a very easy and simple process. It is also the same process found on the Eagle Talon and Plymouth Laser in this generation car.
Replacing your window trim (MB517813/MB517814) in a 1G Eclipse
A look at our vehicle and the old worn weather trim that we'll be replacing.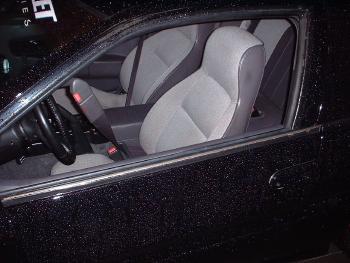 This issue is quite common in the 1st generation Eclipses / Talon / Lasers. We will be replacing this trim with factory Mitsubishi components part number (MB517813/MB517814) 
Open your door and look inside the door jam for the pin holding your stock piece on
After removing the pin, lightly pull up and toward you, then up to remove the old stripping.
Take care when you are removing the panel as to not scratch or deform your door panel, once you have your old panel off and removed it's time to install the new one.
Now gently rest your window trim back onto your door, depress down slightly until you feel the grooves in the door slide into the window trim.
Then replace the pin in the door jam. You are now ready to sport your new and clean looking window trim! Enjoy!!
Pro Street Staff
1-888-776-7022