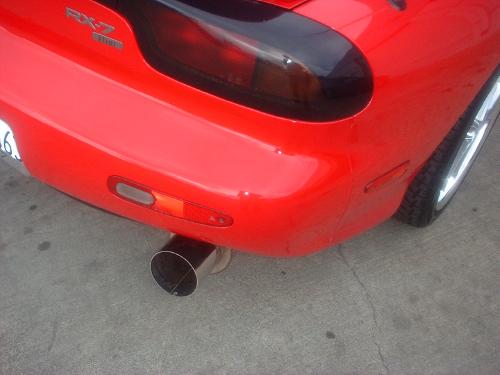 Today we'll be installing a Apexi N1 catback part number 161-AZ001 on a 1994 Mazda RX-7 (FD). The legendary N1 Evolution RX7 Catback is a terrific combination of racing heritage and with the backing of years of street performance. With a lightweight design and full stainless steel mandrel bent piping, the N1 brings you high flow and maximum power gains.
Raise the car on jackstands and or lift always on a flat surface, and secure it safely to prevent movement. Whenever you are installing an aftermarket intake, it's always handy to have some sort of penetrating oil spray or WD-40 to help with the stubborn grommets, hangers and bolts that are exposed to the elements.
Tools to perform this job :
19mm socket
17mm socket
14mm socket
breaker bar or long flathead screwdriver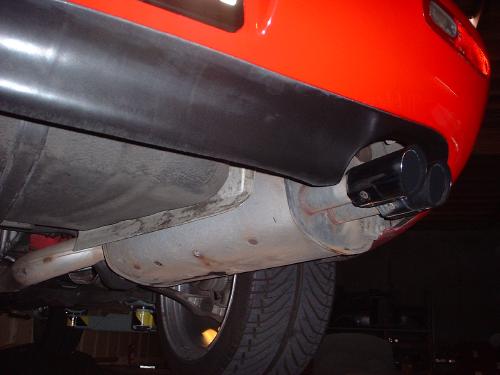 With the car raised and secure, find where the 02 housing from the back of the turbo setup leads to the midpipe and the connection flange that leads to the stock exhaust system. Take this time now to douse the bolts with your penetrating oil spray and let it soak in before trying to crack open the nuts on the midpipe flange.
*As these bolts are iron and exposed to rain, water and the elements you want to take care not to snap the bolts in the downpipe flange.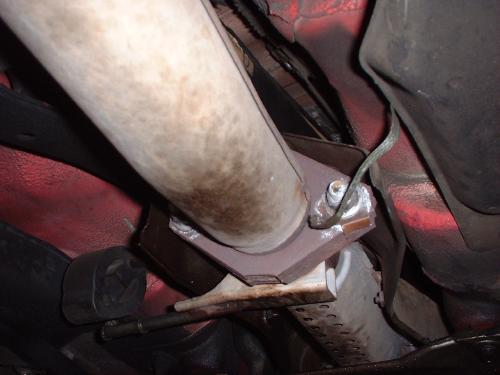 Next remove the three hangers from the chassis, from the front of the vehicle first as to not damage your flex section or 02 housing. The one located on the stock downpipe / 02 housing first, the middle hanger on the midpipe, and finally the 2 on the rear canister.
*The front hanger may or may not be needed to swivel the exhaust off the car, this will really depend on how much room you have under the vehicle. If you are working on jackstands, make sure to at least loosen the front hanger to prevent any damage.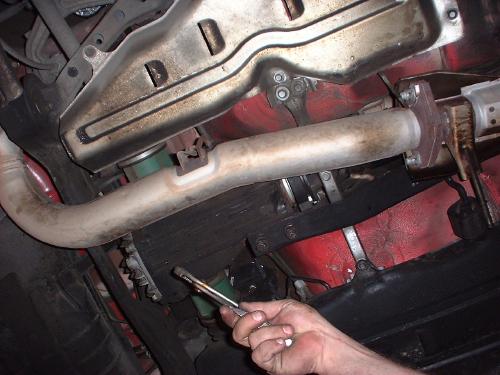 With the last hanger remaining you can either ask a friend to help you remove this in one piece, or if you are working on jackstands brace the front of the exhaust so that it doesn't slam on the ground when you remove your exhaust.
Next spray down the hanger mount that is located on the back of your stock canister as shown below and remove the 2 12mm nuts that are holding the canister and bracket in place. Removing this will allow you to remove your stock catback.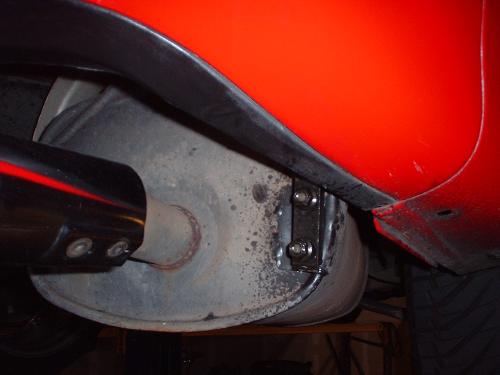 Now unpack your new N1 RX7 catback and lay out the bolts and gaskets in order.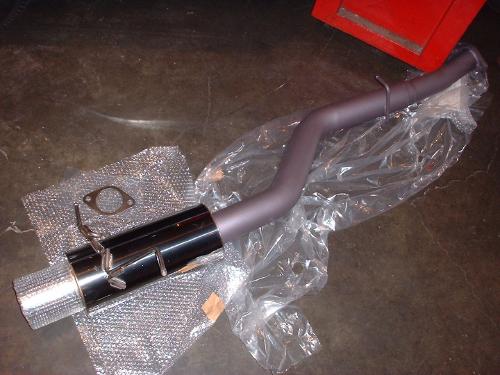 Now you are ready to bolt on your new catback! Have your friend ( or prop ) help you position the catback and tighten everything back up in reverse order!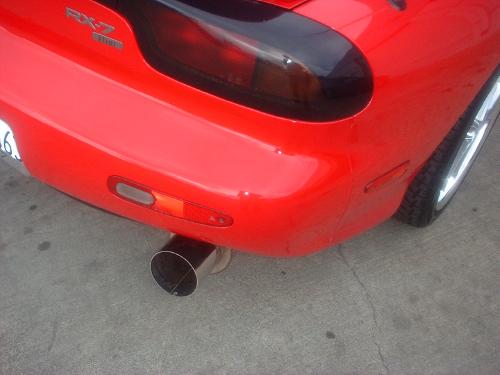 Now's a good time to install a boost gauge if you haven't already done so, or preferably a boost controller if you do have a boost gauge in place.
Happy boosting!
Pro Street Staff
1-888-776-7022