AEM's AQ-1 Data Logger is an easy-to-use vehicle data acquisition device designed for racers and performance enthusiasts of all types who want real time, accurate data on the fly without breaking your bank account.
Ever have a datalogger that couldn't provide data fast enough? Wonder why you are getting ignition readings after you already hear pre-detonation? Well fear no more with the AEM AQ-1 that will give you exactly what you need, and nothing you dont!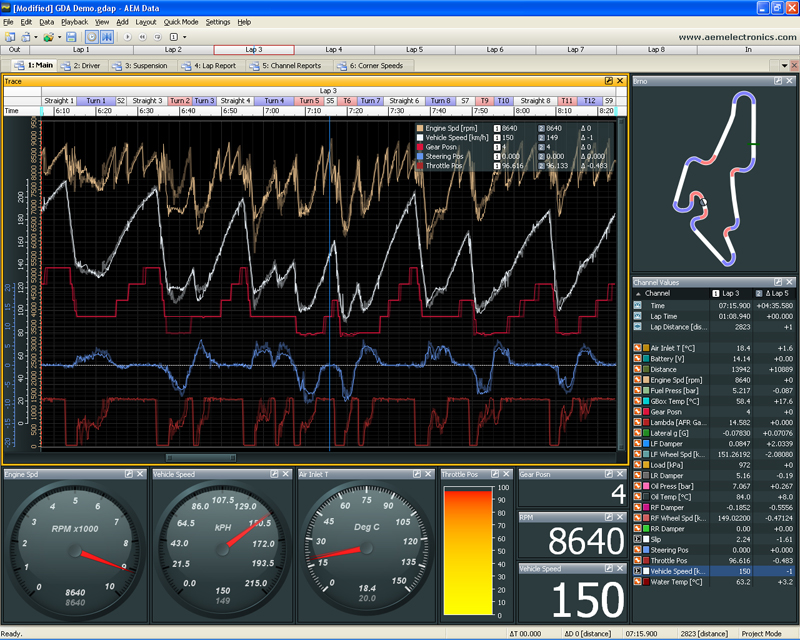 AEM's AQ-1 Data Logger is easy to use, feature packed, all at an acceptable price break. With logging rates of up to 1000 samples/second per channel, it is one of the fastest data loggers on the market.
AEM's VP Kirk Miller explains the features and benefits of the powerful and affordable AQ-1 Date Logger.
For more information and to order, call Pro Street Online at 1-888-776-7022.