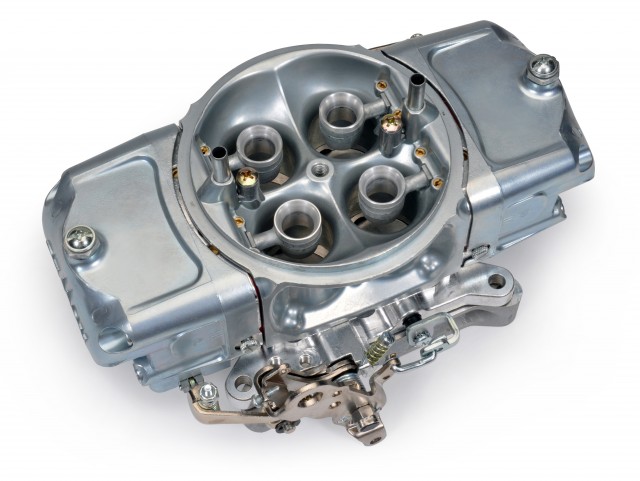 Who says you can't teach an old dog new tricks? While the roots of the modern carburetor can be traced back to 1882, there's still room for improvement as our friends at Barry Grant and Demon Carburetion has shown with the release of their new 625 Street Demon.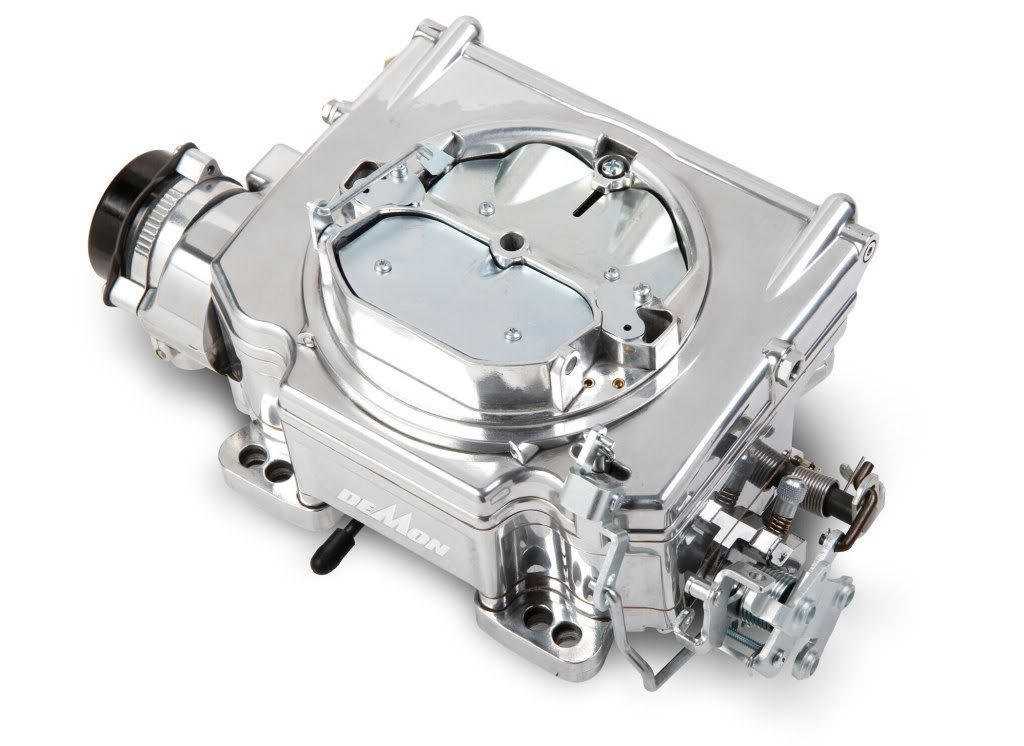 This beautifully crafted all new carburetor is cast aluminum exhibiting smoothly ported and high flow contours and can be mated to either a square or spread bore pattern intake manifold without the use of adapters. It's an easy bolt on replacement for any street four barrel carburetor and is intended for enthusiasts and hot rods with stock to mildly modified engines.
The 625 Street Demon carburetor was developed from the ground up between two potent 1 3/8 inch primary throttle bores which contain triple stack boost venturii. These triple stack boost venturii are placed across the bores in the conventional way and the third is neatly integrated into the throttle bore walls.
With this design, the carburetor provides superior fuel emulsification resulting in crisper throttle response and superior drivability while retaining maximum fuel economy.
The top of the secondary bores feature a torsion spring controlled area golf which ensures seamless primary to secondary throttle response regardless of the throttle opening rate. Its unique design allows for efficient cylinder fuel distribution and a more evenly distributed fuel pattern, increasing combustion chamber combustion and power.  Torsion spring adjustment of the bowls controlled by a screw at the end of the shaft axis, and this allows for maximum adjustability.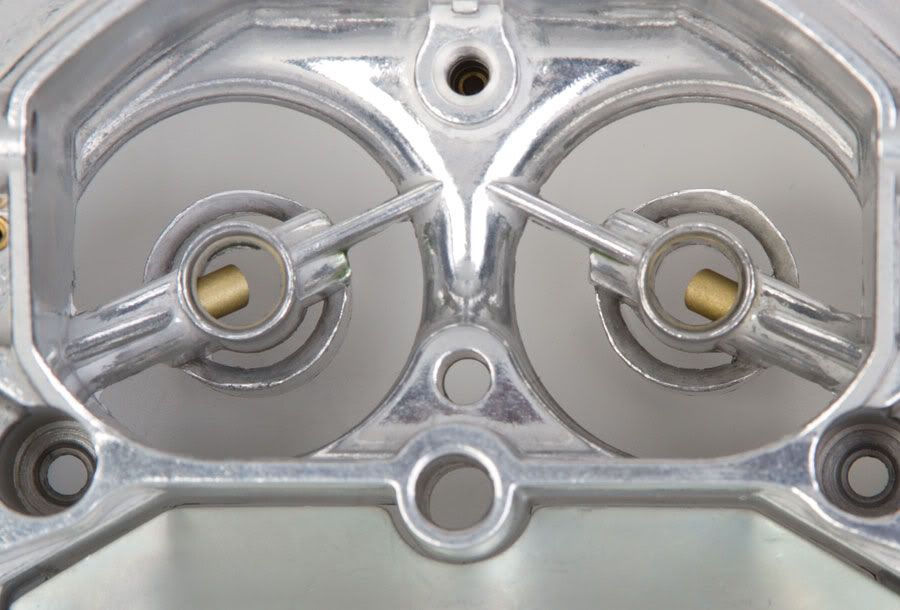 Demon has also integrated their innovative GVS valve, which delivers over twice the airflow to the primary bores maximizing performance, efficiency and gas mileage.
The Street Demon Carb fuel bowl is integrated into the main body and has the options of being cast in either aluminum or with Demon's exclusive automotive spec polymer.  This unique polymer bowl allows for superior heat dissipation an excellent hot weather drivability with faster hot restarts by reducing heat transfer to the fuel by as much as 25°F.
Demon also eliminates plugged passages by placing the bowl gasket above the fuel level to eliminate any potential leaks the carburetor may develop.
With the 625 Street Demon carburetors single fuel inlet, this Demon carb insures a simple and straightforward installation with two-stage metering rods to accomodate most any requirements without having the need to disassemble your carburetor. For cold starting a proven electric assist bimetal coil choke is provided for certain models.
Pro Street Online is proud to carry and sell a full lineup of Demon carburetors, and this 625 Street Demon carburetor is available in three forms; all aluminum tumble-burnished, tumble burnished with polymer fuel bowl, and lastly all aluminum hand polished.
For a full listing of all carburetors sold at Pro Street,
click here
.
For further information contact:
Demon Carburetion
Telephone (270) 438-2039
E-mail ScottWitmer@DemonCarbs.com
www.DemonCarbs.com